Introducing the Crystal City Business Improvement District, a Leadership Level Business Member!
WABA's Business Members understand the importance of a community that bicycles. Their membership supports our advocacy, outreach and education. Our business members are committed to a sustainable future of our region and are adding their voice to a growing number of bicycle-friendly businesses supporting WABA. Today meet the Crystal City Business Improvement District.
If you follow regional bicycle events, then you are most certainly familiar with the bike-friendly accolades of today's Leadership Level WABA Business Member, the
Crystal City Business Improvement District
. Crystal City is well known as the host of the
Air Force Association Cycling Classic
,
Wednesday Night Spins
, and multiple iterations of the
Phoenix Bikes
annual fundraiser. They've challenged the region to make cycling to work a habit with
Bike to Work Week
where a number of lucky riders ride away with great biking gear – pretty sure you've seen some of their colorful jerseys, jackets, helmets, or commuter bags on the trails. The Crystal City BID also sponsors weekly pop-up bicycle repair with District Wrench, brought the region's first and only bicycle product vending machine and Fix-It Station combo, and was a key player in the roll out of Capital Bikeshare in 2010. But perhaps most importantly, Crystal City is exceptionally bicycle friendly with incredible regional trail access and a rapidly growing collection of protected bicycle ways to create an interconnected network. Regional trail access combined with an unparalleled ability to park and ride (
free parking available after 4pm every day and all-day on weekends
) plus dozens of destinations to grab a post-ride bite or beverage make Crystal City the perfect place to start your recreational, fitness, or sightseeing bicycle ride. Here are some of the Crystal City BID's favorites: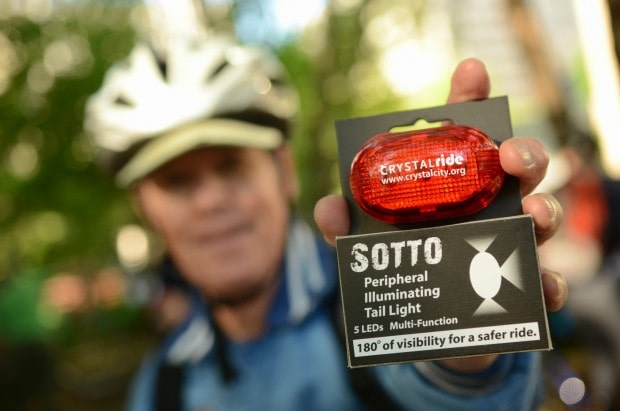 Trail Rides
Arlington Loop Ride (17 Miles)
The Arlington Loop is the official name of Arlington's "bicycle beltway." The continuous 17-mile loop consisting of the Mount Vernon, Four Mile Run, W&OD, and the Custis Trails offers riders with a great fitness and recreational ride that connects all of Arlington's urban villages.
Old Town Ride (4.3 Miles – One-Way)
With its historic charm, beautiful waterfront parks, and boutique shopping, Old Town Alexandria is a popular destination for tourists and locals alike. Avoid traffic, the hassle of parking, and the long walk from Metro by utilizing easy two-wheeled transportation. The Mount Vernon Trail takes you directly to the heart of Old Town and all its offerings.
Mount Vernon Ride (14.8 Miles – One-Way)
Paralleling the Potomac River, enjoy spectacular river vistas along the Mount Vernon Trail on the way to George Washington's famous estate. Learn more and plan your actual visit at
http://www.mountvernon.org/
National Harbor Ride (8.7 Miles – One-Way)
Take advantage of the completed Woodrow Wilson Bridge project's addition of a dedicated bicycle path across the Potomac. The new pathway takes you directly to the heart of Prince Georges County's new downtown neighborhood, National Harbor offering an eclectic mix of shopping, entertainment and dining options.
Leesburg Ride (38.3 Miles – One-Way)
Escape from the bustle of the city by riding out to historic Leesburg via the W&OD Trail. Given the proximity to the W&OD Trail, many of the downtown Leesburg businesses and Lodgings cater specifically to cycling market making for the perfect overnight getaway that will make you feel miles away!
Purceville Ride (48.6 Miles – One-Way)
As the terminus of the W&OD trail, the Purceville Ride is often seen as a must-do for area cyclists. Although it is possible to fit into a single day's ride, the Purceville Ride provides the perfect opportunity for an overnight trip.
Harpers Ferry Ride (66.4 Miles – One-Way)
A touch over a single day's round trip ride, a trip to Harpers Ferry offers a challenging but worthwhile overnight excursion. Traveling along the historic C&O canal, you'll be treated with views of the historic C&O canal, a number of lockhouses (
some of which offer overnight accommodations through the National Park Service
), and a serene natural setting. Plan a tour of Harpers Ferry by visiting the
National Park Service website
.
DC Site Seeing Rides
Branches of Government Ride (13.6 Miles)
Brush up on your civics lessons from the seat of your bicycle with this casual Branches of Government Ride. The ride visits the home of each branch of the U.S. Government – the U.S. Capitol (Legislative), the Supreme Court (Judicial), and the White House (Executive).
Monuments Ride (8.6 Miles)
The National Mall is deceptively large and hitting all of the sites by foot can be exhausting. Turns out, the best way to fit it all in is on two-wheels! Catch all of the highlights including Thomas Jefferson Memorial, FDR Memorial, the Lincoln Memorial, the Reflecting Pool, the Washington Monument, the WWII Memorial, and the newest addition to the Monumental Corps, the MLK Memorial with this easily ridden Monuments Ride.
Nationals Park Ride (5.3 Miles – One-Way)
Avoid ballgame traffic and get to and from Nationals Park by bike! This quick ride is a piece of cake with the park offering tons of bicycle parking for two-wheeled ticketholders.
Fitness Rides
East Potomac Park Fitness Ride (9 Miles, Each additional Haines Point loop is 3.2 miles)
A favorite of competitive cyclists and triathletes, the East Potomac Park Fitness Ride takes advantage of a low speed and low trafficked loop around Haines Point with beautiful river views along the Potomac. From Crystal City, the ride (including one Haines Point Loop) is approximately 9 miles. You can then add additional mileage by completing additional loops, each of which adds another 3.2 miles.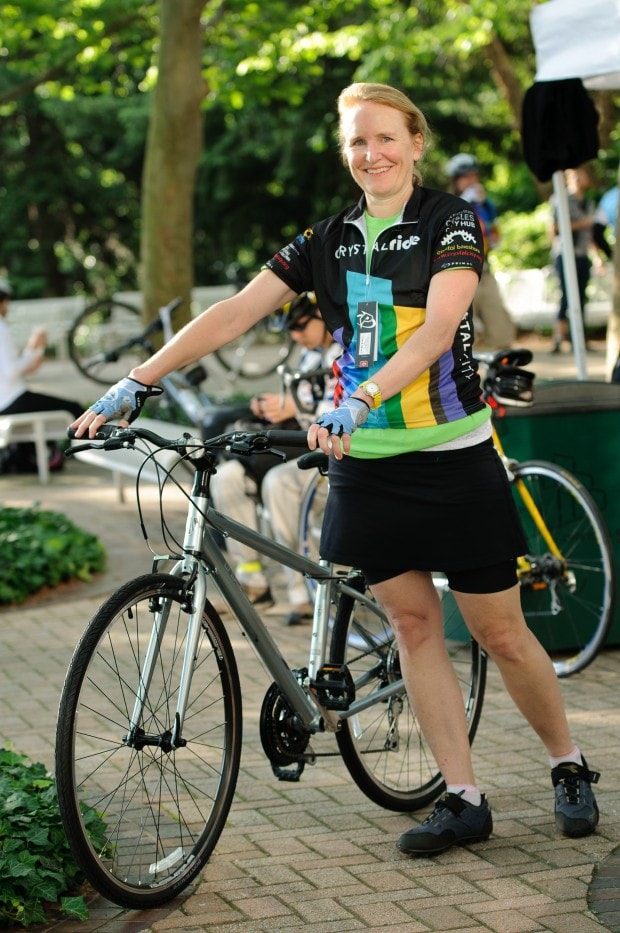 Do you own, work for, or patronize a business that is a good candidate for our
business membership
? For just $300 or $800 per year, you can show your support for a bike-friendly region and WABA's advocacy and get all sorts of perks, including your very own blog post!
 Details here
.