Introducing Events DC, a WABA Business Member!
WABA's Business Members understand the importance of a community that bicycles. Their membership supports our advocacy, outreach and education. Our business members are committed to a sustainable future of our region and are adding their voice to a growing number of bicycle-friendly businesses supporting WABA. Today meet Events DC.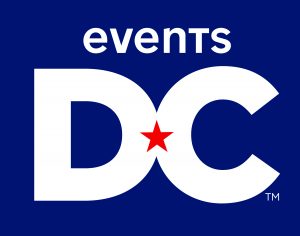 Events DC is the face of conventions, sports, entertainment and cultural events within our nation's capital.  As the official convention and sports authority for the District of Columbia, Events DC leverages the beauty, history and diversity of the most powerful city in the world to attract and promote an extensive variety of events, resulting in amazing experiences for residents and visitors alike, and generating economic and community benefits for the city. Throughout the year, Events DC is actively involved in planning and support of some of the city's most anticipated events, attracting thousands of attendees to locations around the city. As varied and diverse as the city itself, these events bring economic impact to our nation's capital while offering a wealth of can't-miss dates on the social calendar for District residents and visitors alike. Events DC also hosts a broad range of events on the Festival Grounds, including the Maloof Money Cup at the Maloof Skate Park, The Red Bull Global Rallycross Washington, DC and ShamrockFest, as well as a number of activities designed to promote youth sports and fitness in the District of Columbia, such as the annual Title IX Classic, featuring the city's best high school teams and players.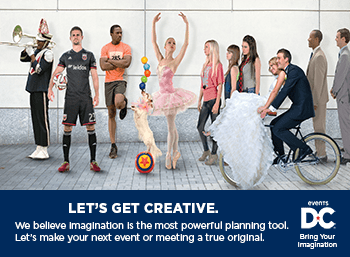 Do you own, work for, or patronize a business that is a good candidate for our
business membership
? For just $300 or $800 per year, you can show your support for a bike-friendly region and WABA's advocacy and get all sorts of perks, including your very own blog post!
 Details here
.