Introducing Island Press, a WABA Business Member and Member Perk Partner!
WABA's Business Members understand the importance of a community that bicycles. Their membership supports our advocacy, outreach and education. Our business members are committed to a sustainable future of our region and are adding their voice to a growing number of bicycle-friendly businesses supporting WABA. Today meet Island Press.

Island Press is thrilled to be one of the many organizations that support WABA's mission of improving bicycling conditions and transportation options in the DC metro area. Like WABA, we think the only way to affect positive change is through education, hard work, and making direct connections to the community. For over thirty years, Island Press has published groundbreaking works, from solutions-oriented books for working professionals, to books that inform and inspire everyday citizens. Our authors include great urban thinkers and practitioners like Jan Gehl, Peter Calthorpe, Jaime Lerner, and Peter Newman. In Island Press titles like
Roads Were Not Built for Cars,
author Carlton Reid reveals the pivotal—and largely unrecognized—role that bicyclists played in the development of modern roadways. And in
Start-Up City
, Gabe Klein describes how he introduced Capital Bikeshare and other people-oriented transportation options to DC while heading DDOT. As part of our commitment to giving our partners and their membership exclusive access to our books and content, Island Press is proud to offer WABA members a
30% discount
on our entire catalog – over 1000 titles from leading experts in the fields of urban design, environmental conservation, and of sustainable urban planning. Don't miss out on this great offer.
Become a WABA member today
!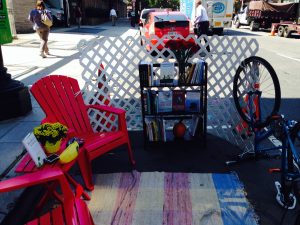 Do you own, work for, or patronize a business that is a good candidate for our
business membership
? For just $300 or $800 per year, you can show your support for a bike-friendly region and WABA's advocacy and get all sorts of perks, including your very own blog post!
 Details here
.