Introducing Two Wheel Valet, a WABA Business Member!
WABA's Business Members understand the importance of a community that bicycles. Their membership supports our advocacy, outreach and education. Our business members are committed to a sustainable future of our region and are adding their voice to a growing number of bicycle-friendly businesses supporting WABA. Today meet Two Wheel Valet.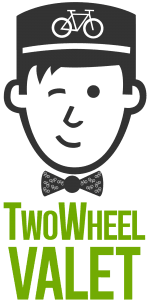 We're passionate about making events and venues more bike-friendly.  Whether you're an event planner looking for a one-time parking solution or an institutional location looking to offer permanent, premium bicycle parking, Two Wheel Valet makes it easy and 100% user friendly.  Offering a bike valet at events, universities, stadiums, and real estate developments has proven to increase bicycle mode share.  Our services are sponsored by event organizers, sponsors, or institutions to make the service free for users.  This helps to incentivize bike travel, reduces the need for pricey parking spaces, and helps promote healthy living. Our attendants take care of all of the logistics for your two-wheeled guests and tenants.  Security is out highest priority, which gives users peace of mind and breaks down one of the biggest barriers to cycling – fear of theft.  Our electronic check-in system sends a text claim-check ID to users' phones, making Two Wheel Valet faster and more secure than using clunky locks and cables. We provide bike valet services for events and venues of all sizes.  Two Wheel valet was founded in 2013 and has operated multiple large-scale valets in the DC area.  We are great for smaller events, too! We regularly provide valet service at events like NoMa Summer Screen, Anacostia River Fest, and the Arlington County Fair. We recently launched daily valet service for brick-and-mortar locations like real estate developments, universities, and stadiums/arenas.  Many buildings and venues are already offering bike valets, and we expect the trent to gain momentum.  Daily valet also includes mechanic service and has proven to encourage regular cycling. This is a low-cost alternative for organizations looking to ease parking demands, relieve public transit, and offer an alternative to overcrowded roads. Get in touch with us today for a free consultation. We can't wait to help your organization become more bike-friendly!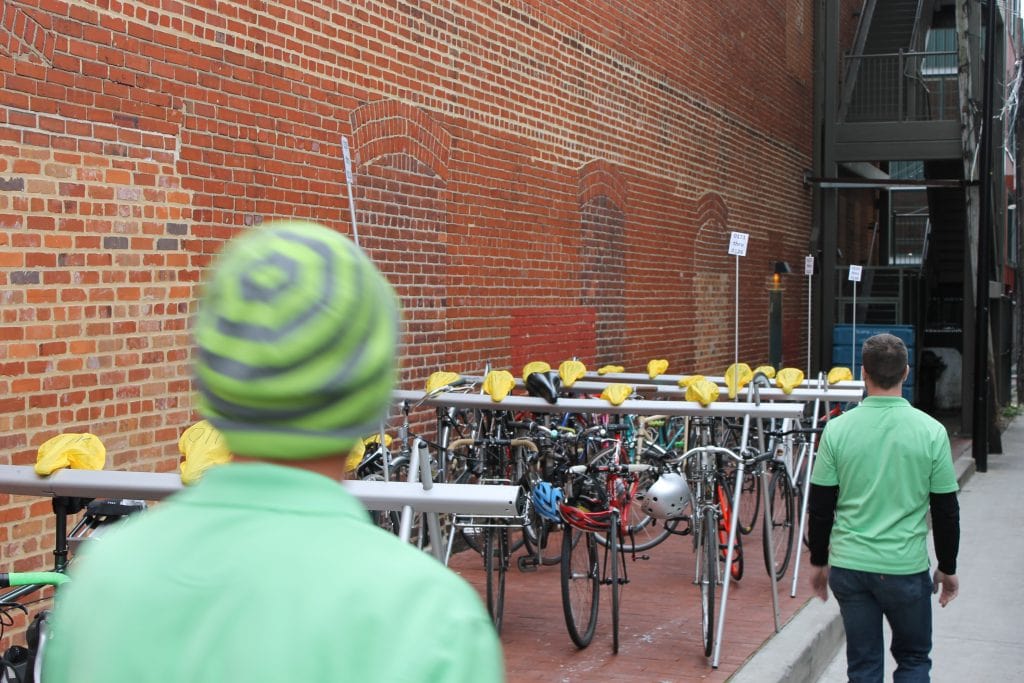 Do you own, work for, or patronize a business that is a good candidate for our
business membership
? For just $300 or $800 per year, you can show your support for a bike-friendly region and WABA's advocacy and get all sorts of perks, including your very own blog post!
 Details here
.