Join us for WABA in the Wild: our first overnight bike camping tour!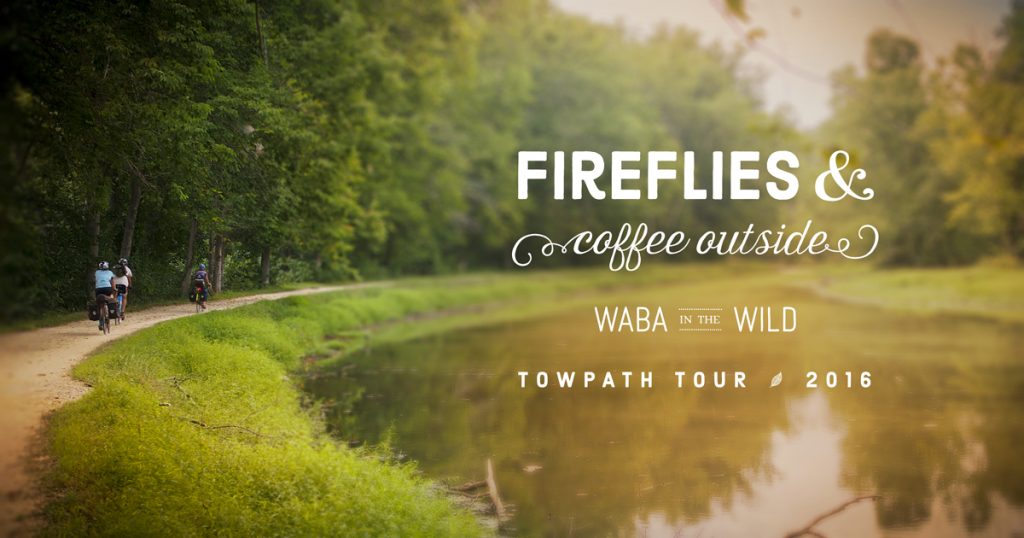 It's about time WABA was a bit more adventurous: WABA in the Wild is about better bicycling through 184.5 miles, fireflies, and coffee outside. We are super excited to announce that registration for WABA's first overnight event, first bike camping tour, and first peer-to-peer fundraiser event to support our advocacy and outreach work is now open. The WABA in the Wild tour includes three nights of camping, three days of bicycling along the towpath, and a guided scenic journey by bike from Cumberland, MD to Washington, DC. This adventure is a peer-to-peer fundraiser ride to support WABA's mission to get everyone within one mile of a safe, dedicated place to ride a bike.
Tour Dates: 
When
: Friday, October 7th through Monday, October 10th, 2016
Where
: Bike from Cumberland, MD back home to Washington, DC (transportation from DC to Cumberland is included)
Learn more about the WABA in the Wild Towpath Tour here. 
We'll provide everything you need to fundraise for this tour: your own fundraising webpage, email templates, postcards, strategy session at the WABA office, a fundraising happy hour you can invite your friends to, and of course a Bike Camping 101 Workshop. Transportation, gear support, food, snacks, and tons of awesome programming are included on the tour. Space is limited, so reserve your spot today. Each rider will raise $1,250 from friends and family to support WABA's advocacy and outreach mission. In return, they get to join us for a wild weekend outside connecting with WABA staff, trail experts, and their bicycles.