Introducing Chaikin, Sherman, Cammarata, & Siegel P.C., a WABA Legal Resource Member
We would like to introduce our newest WABA Partner and Legal Resource Member, the personal injury law firm of Chaikin, Sherman, Cammarata & Siegel P.C., which has served the Washington, D.C., metro area community for over 40 years
.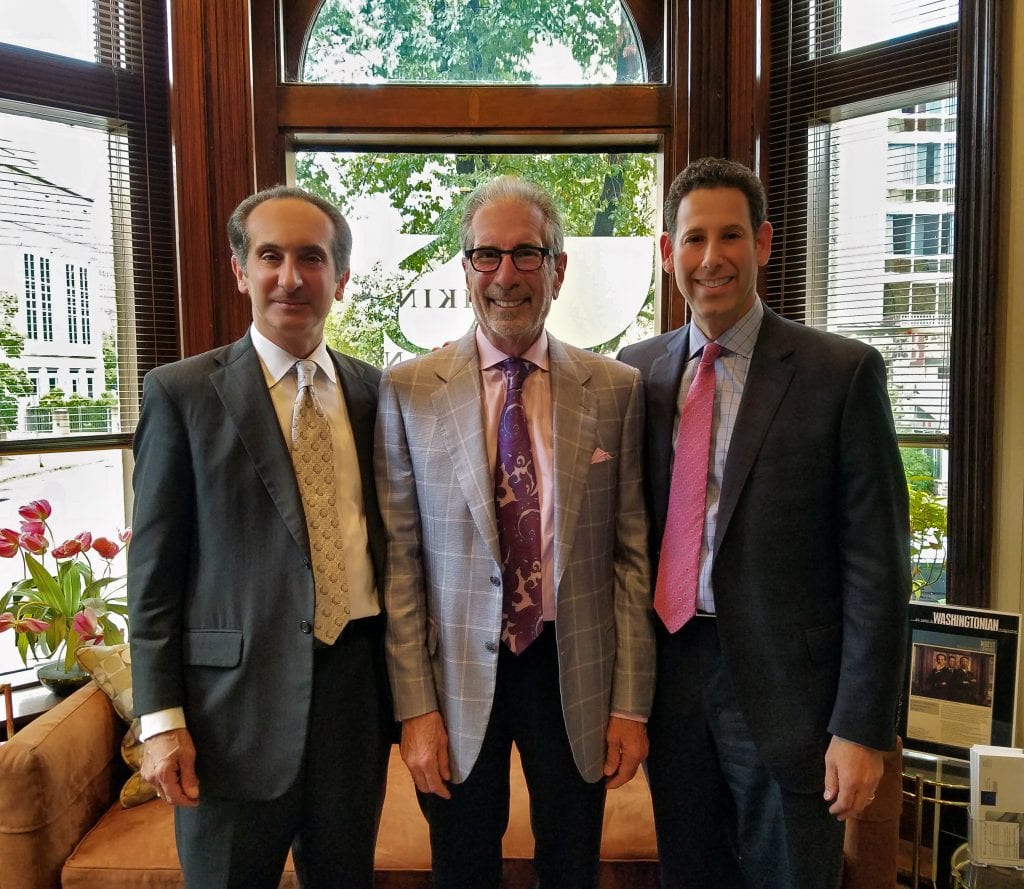 Chaikin, Sherman, Cammarata & Siegel P.C.
are dedicated to helping victims of bicycle and pedestrian accidents. They have extensive experience, including representing bicyclists who have been injured in "clipping," and "dooring," accidents, as well as bikers who have been run off the road by negligent drivers, or injured when a motorist made a negligent lane change. If you or any of your fellow cyclists have been injured in a crash, the attorneys from Chaikin, Sherman, Cammarata & Siegel P.C. are available to help evaluate the case. We are proud to have a Legal Resource Member with such a well-respected and trusted reputation. The active partners of CSCS, Ira Sherman, Joseph Cammarata, and Allan M. Siegel, have over 90 years of combined experience, and are licensed to practice in D.C., Maryland, and Virginia. All of the partners have been repeatedly selected for inclusion in the Washington D.C.
Super Lawyers® Magazine
, which was recently published again in the
Washington Post Magazine
on April 24, 2106.   The partners have been awarded the highest AV® Rating by Martindale Hubbell®, which ranks attorneys nationwide through discerning criteria. Partners Joseph Cammarata and Allan M. Siegel have also been repeatedly named as Washington, D.C.'s "Top Lawyers" by
Washingtonian Magazine
. All three partners also served as Past Presidents of the Trial Lawyers Association of Metropolitan Washington, D.C. Partners Joseph Cammarata and Allan Siegel have earned the impressive achievement of Board Certification as Civil Trial Attorneys by the National Board of Trial Advocacy, which is only awarded to 3% of attorneys in the United States. Bicycle crashes involving an automobile are often some of the most deadly crashes on our roadways. In 2005, the Bicycle Helmet Safety Institute found that 92% of bicyclist fatalities were caused by a collision with a motor vehicle. When a crash is not fatal, common injuries that bicyclist may experience include traumatic brain injuries (TBI), crush injuries, facial injuries, neck injuries, paralysis, amputation, and road rash. While many of these injuries can have lifelong debilitating effects, TBI research and the understanding of a TBI's long-term effects is a quickly evolving area. CSCS Partners Joseph Cammarata and Ira Sherman are the founders and President, and Vice President, respectively, of the
Brain Injury Association of Washington, D.C.
, which is committed to improving the lives of those affected by TBIs.  Ira Sherman is also on the Board of Directors of the Brain Injury Association of Washington, D.C. Based on this firm's extensive experience, you can trust them to fight for your rights through every step of your case. CSCS has a 5 Star ranking on Google and they are proud to have represented many satisfied bicyclist clients. You can read all of their 5 Star reviews
here
and check out numerous client testimonials
here
. We are pleased to have Chaikin, Sherman, Cammarata & Siegel, P.C. joining WABA's new Legal Resource Program!  You can contact them through their website at
chaikinandsherman.com
, or by calling them at
(202) 659-8600
.