Introducing DuBoff & Associates, a WABA Business Member
WABA's Business Members understand the importance of a community that bicycles. Their membership supports our advocacy, outreach and education. Our business members are committed to a sustainable future of our region and are adding their voice to a growing number of bicycle-friendly businesses supporting WABA. Today meet DuBoff & Associates.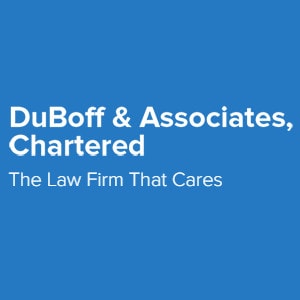 DuBoff & Associates, Chartered is a proud affiliate of the Washington Area Bicyclist Association With more than 30 years of local support, DuBoff & Associates, Chartered is proud to be a supporter of this association. Though the team has grown in size and focus since it's founding in 1981 by Joel DuBoff, it remains one of the most respected names in the Maryland legal industry for its work on supporting all victim's rights including those of cyclists.
Experience That Matters
With more than 50 years of combined experience among attorneys, the organization provides legal support and guidance in the areas of personal injury, car crashes, bike crashes, and criminal defense. The company's foundation is based, simply, in caring for each client and his or her outcome. This has created many lifelong relationships and clients throughout the region. The president and founder, Joel DuBoff began his career as a member of the U.S. Army Legal Unit and Assistant U.S. Attorney. Over time, he built his skill and service to include further pursuits including the establishment of his own company, DuBoff & Associates, Chartered. With an education from the National Law Center of the George Washington University law school, Mr. DuBoff has long had a solid reputation for providing aggressive representation to those struggling as victims.
Support for the Community
DuBoff & Associates, Chartered provides advocacy and support for those suffering from personal injury. This includes those who may have been the victim of a bicyclist crash. With a desire to aid individuals who have suffered loss through no fault of their own, DuBoff & Associates, Chartered aims to support the Washington Area Bicyclist Association through its efforts to create a safe, positive experience for today's most avid bikers and those just starting out. Individuals suffering crashes, assaults, or harassment, should feel free to
contact DuBoff & Associates, Chartered
for support and guidance through any legal matter including learning if they may have a legal case against someone. As passionate lawyers advocating for the biking community, individuals can expect responsible, reliable support in all areas of the law.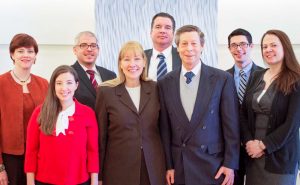 Do you own, work for, or patronize a business that is a good candidate for our
business membership
? For just $300 or $800 per year, you can show your support for a bike-friendly region and WABA's advocacy and get all sorts of perks, including your very own blog post!
 Details here
.