Introducing Mad Bomber, a WABA Business Member
WABA's Business Members understand the importance of a community that bicycles. Their membership supports our advocacy, outreach and education. Our business members are committed to a sustainable future of our region and are adding their voice to a growing number of bicycle-friendly businesses supporting WABA. Today meet Mad Bomber.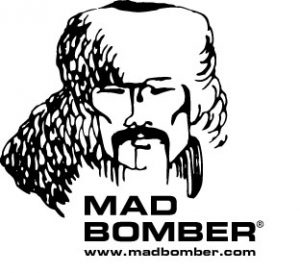 The Mad Bomber Company is pleased to join WABA as a Business Member.  As a manufacturer of hats and outerwear products that combine natural resources with innovative high-tech fabrics, we're also the world's original and largest Bomber/Aviator hat manufacturer.  Our brand has always been both functional and quirky, appealing to a wide range of tastes and ages – and everyone from hunters to today's urban customers. Our hats are a modern take on a style that was standard equipment for military aviators on bitter cold, high-altitude flights and bombing runs.  Our rabbit fur insulation and quilted recycled nylon crown lining create a soft, natural barrier to wind and cold.  We've also expanded our line to include Faux Fur, Polar Fleece, Knits, gloves, Polo Shirts, Merino Wool Baselayers… and we recently introduced a line of hats proudly made right here in the USA! With a distribution network that covers Europe, Asia, Russia, and North and South America, Mad Bomber takes a green approach to product design and manufacturing.  Using recycled and organic cottons and other materials allows us to support farmers near our manufacturing plants who are in touch with their environment. Our feeling is that there are many heads around the world that need hats – about six billion, the last time we counted.  And although there's only one Mad bomber Company, we're ready to meet that demand… one ultra-cool hat at a time. We're proud to be a member of WABA – partly because so many of our customers are passionate about their own personal sports… and partly because we just love WABA and its mission.  In fact, our founder and president has been personally involved in matters important to local bicyclists, including serving for a couple of years as a member and Chair of the Fairfax Trails and Sidewalks Committee.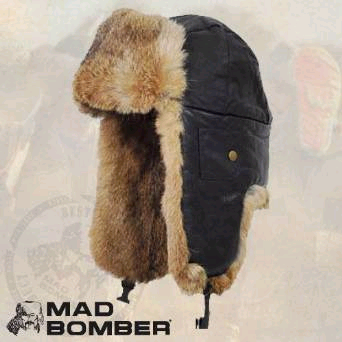 Do you own, work for, or patronize a business that is a good candidate for our
business membership
? For just $300 or $800 per year, you can show your support for a bike-friendly region and WABA's advocacy and get all sorts of perks, including your very own blog post!
 Details here
.