Advocacy Behind the Scenes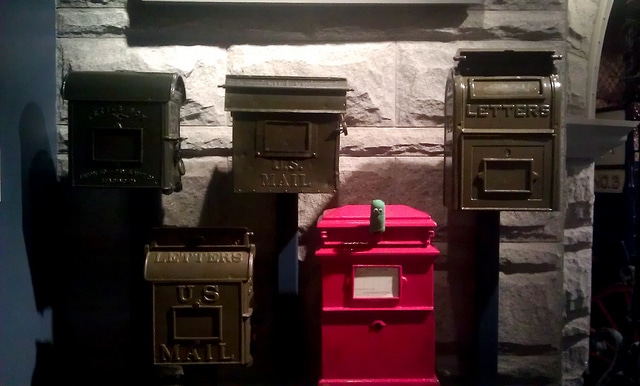 A big part of successful advocacy is simply paying attention. The bureaucratic processes that bring about change are often slow, and can start quietly. Our team of advocacy staff and network of volunteers are always on the lookout for opportunities to have an impact, even if it takes a while. We work to make sure that better biking is part of the conversation from the beginning, not an afterthought. If you subscribe to our advocacy action alerts, you know that we sometimes ask you to share your thoughts with a decisionmaker about the value of bike friendly infrastructure, laws and policy. Those action alerts are only one of many tools in an advocacy toolbox, and usually not the first one we reach for. Often, a simple letter can start a project on the right path. Here are some of WABA's comments and testimony from the past few months.
Georgetown Boathouse Zone EA
National Park Service (NPS) is examining sites along the Georgetown waterfront near the southern terminus of the Capital Crescent Trail (CCT) for development a series of boathouses that would cater to non-motorized boating (including rowing, paddling and stand-up paddle boarding). The project affects bicycle traffic in and around the area. NPS acknowledges that "the current configuration of the CCT and its connection to Georgetown do not provide safe and compatible access for pedestrians and cyclists with motorized vehicles to and through the Zone." The timing of the EA aligns with work that DDOT and Georgetown BID are doing to improve the
K/Water Street corridor
, which includes a protected bike lane to connect the CCT with the Rock Creek Park Trail. Read our full comments
here
.
Oxon Cove Hiker-Biker Trail EA
NPS, in cooperation with DDOT, proposes to construct a multi-use hiker-biker trail in Oxon Cove Park. In our comments we recommend a seamless connection between the future South Capitol Street Trail and the proposed new trail. We also note that the Oxon Hill Farm Trail (which begins just off of South Capitol St and continues south into Oxon Cove Park) is in poor shape. This vital connection is functionally unusable to many because it lacks bridges and the trail is poorly maintained. Read our full comments
here
.
Public Scoping for North George Washington Memorial Parkway EA
The National Park service is in the early stages of an Environmental Assessment for reconstruction of a significant portion of the northern George Washington Parkway. This is an important opportunity to consider how the parkway and the land around it could better accommodate and ensure the safety of people biking and walking. Read our full comments
here
.
Long Bridge Phase II
DDOT is exploring options to replace the century-old Long Bridge, which carries freight and passenger rail from Northern Virginia into downtown DC. Though the study's scope is currently focussed only on expanding the number of railroad tracks across the Potomac river, we make the case for including a high quality bike and pedestrian trail on the new bridge. Read our full comments
here
.
Bethesda Downtown Master Plan
In October, Montgomery County Council held a final round of hearings on the updated Bethesda Downtown Master Plan. The plan is a long term guide to future density, land use, parks and transportation, and includes an impressive Bethesda bicycle network of protected bike lanes, trail access improvements, and standard bike lanes. Joe Allen, Co-Chair of our Montgomery County Action Committee, delivered WABA's testimony at the hearing. Read our full testimony
here
.
Roundtable on the Provision of 911 Services in DC
The DC Council's Judiciary Committee held a roundtable to discuss 911 services. WABA submitted testimony raising ongoing concerns about the limitations of DC's 911 dispatch system which delay or prevent emergency response to emergencies on off-street trails. Read our full testimony
here
.
 Photo: brixton on Flickr