Register for the Nov 19 Virginia Advocacy 101 Training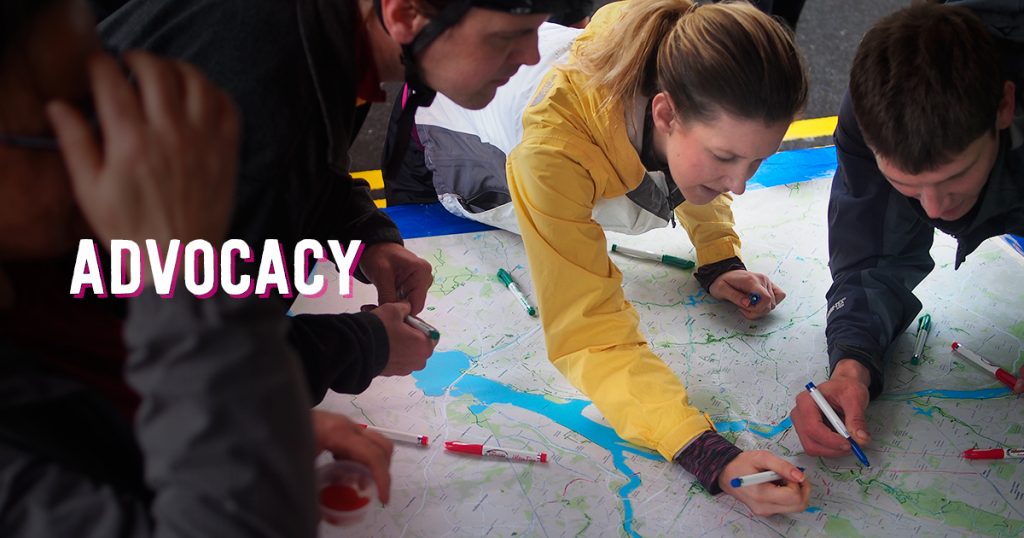 Want to learn how to be an effective bike advocate?
Register for our Virginia Advocacy 101 training on Saturday, November 19th
.
What: 
The training, led by WABA's advocacy team, is for Virginia folks interested in making their community more bike-friendly. We'll explore how decisions are made in Virginia, and dive into some of the fundamental tools and approaches to influencing those decisions to make our communities more bike-friendly.
When: 
10:30 am – 2:00 pm
Where: 
Westover Branch Library 1644 N McKinley Rd Arlington, VA
Why:
You have an idea that will make it easier and safer to bike in your community and want to learn how to make it happen. Whether it's restriping a bike lane or trimming a bush to improve sight lines; getting a new protected bike lane, lighting a dark stretch of trail, improving an intersection or changing a city policy, coming up with great ideas to improve biking in your community is usually not the challenge; Getting a solution
implemented
is.  And that's what effective advocacy is all about. While parts of the region have made great strides recently, we have  a long way to go. That's what we work towards every day. And while pushing for a great solution can be challenging, anyone can be an effective bicycle advocate— and a little training can help a lot.
Breakfast and light snacks will be provided. Registration is free and open to all. No advocacy background or experience required.
Questions? Contact Garrett Hennigan at garrett.henniga
n@test.waba.org or 202-518-0524