Biking is Resilient
What a year. Bicycling has many victories to celebrate, and we hope you have the time and space to celebrate with us. We hope you take every opportunity to relax and ride your bicycle. We hope you ride in a bike lane or along a trail and savor the moments we all share while pedaling: peace and solace, a clear sense of reliability and control, the benefits of a habit that's practical and empowering and joyful.
Biking is resilient. And biking isn't going anywhere. Donate to a better 2017.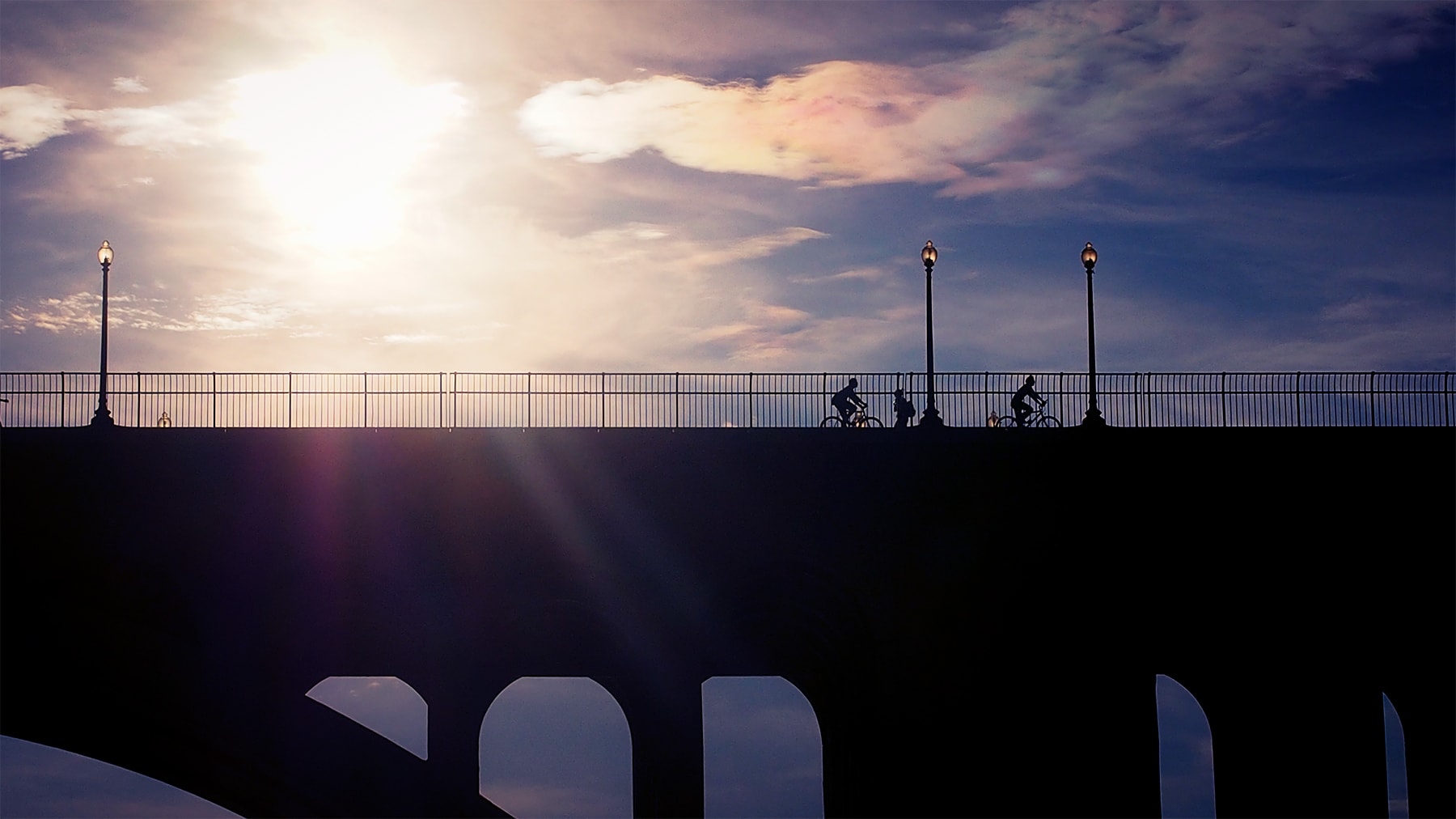 The success of biking will continue because we have support from people like you. Your commitment to WABA is changing lives in your neighborhood. And you are leaving a lasting mark on our nation's capital.
Our trails stay paved. Our bike lanes stay painted. Our laws stay written. And you know what they say about riding a bike—the people we teach to ride never forget.
 This work has staying power.
Thank you for contributing to a hefty to-do list in 2016. Biking is only getting better.

We want everyone who lives and works in our region to have access to a safe, dedicated network of bike infrastructure within one mile of their homes by 2030. To build this network, we need to keep up our pace of planning, activism, and funding. That dream network may seem far off, and our short-term wins may seem incremental. But don't forget that just 45 years ago we had zero miles of bike trails. 20 years ago we had zero miles of bike lanes. Ten years ago most of us had never heard of bikeshare. Five years ago we had only one protected bike lane. And three years ago, WABA didn't have a full-time staff person dedicated to advocacy.
Today we have hundreds of miles of bike infrastructure, thousands of bright red capital bikeshare bikes, each one an advertisement for the joy and convenience of biking, and a team of four full time advocacy staff
. It doesn't always feel like it, but our progress is real.
Please invest in a 2017 packed with more bike wins.

Our movement is growing in size, diversity, and moxie. Over the last five years our region has developed ambitious plans to expand the bike network. For example, Prince George's County is mapping out more than 220 miles of priority trails, DC is planning 72 more miles of protected bike lanes, and Montgomery County is churning out a complete network of protected bike lanes in Silver Spring over the next three years. After our legislative victory in DC, conversations about fixing contributory negligence have begun in Maryland and Virginia. We have this momentum because you and 6,500 WABA members like you are committed to the simple but powerful vision that biking around town should be as normal as driving around town. You know what biking can be, and you know we're getting there.
Help raise $85,000 for better trails, better bike laws, better bike lanes and better bicyclists.

Over the next few days we'll send you more information on our 2016 wins, our 2017 plans, and our vision for biking in the greater Washington region. Thanks to you, we have the power to make concrete improvements in our backyard.
Donate now and we won't send you any more requests for a year-end gift
. Instead, for a contribution of $100 or more, we'll send a complete set of four better biking postcards.
The Washington Area Bicyclist Association is a registered 501(c)3 not-for-profit organization. Donations to WABA are tax-deductible to fullest extent of the law. All donations postmarked before 12/31/16 can be claimed as a 2016 donation.