I Painted You A Picture
WABA asked me to paint a set of postcards and I jumped at the opportunity! I'm thrilled to have this personal way to say thank you. You and WABA's 6,500 members give so much. You read these emails, you monitor campaigns you care about, you learn about what other members care about, you come to events with a smile, refer friends to our classes, and you invest so much heart in this little local 44 year-old non-profit.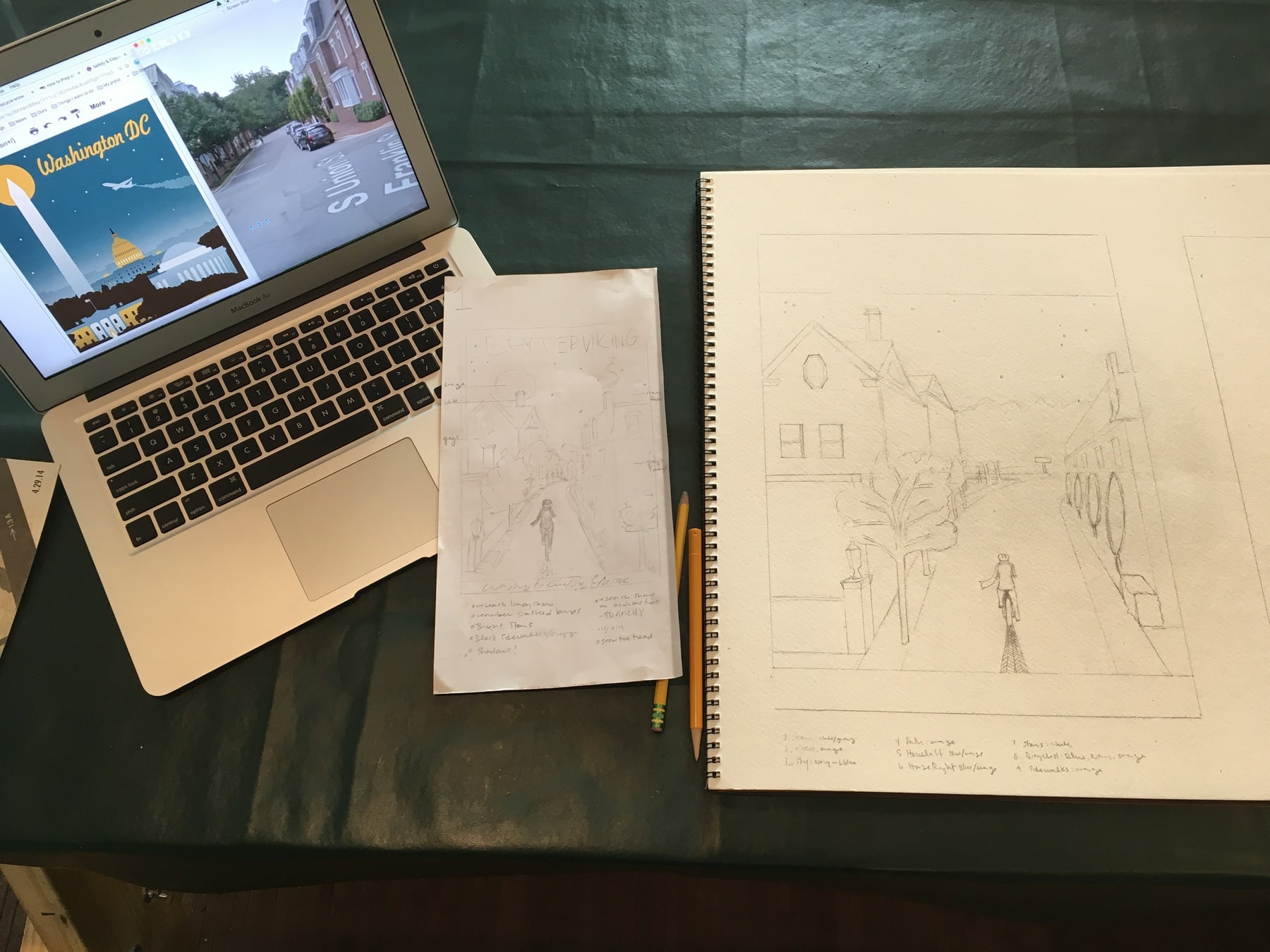 I tried to capture the spirit of biking in our region. And by extension, how important bike advocacy work is to ensuring greater joy. In all seasons. In all parts of the region. By all types of people. On all types of bikes.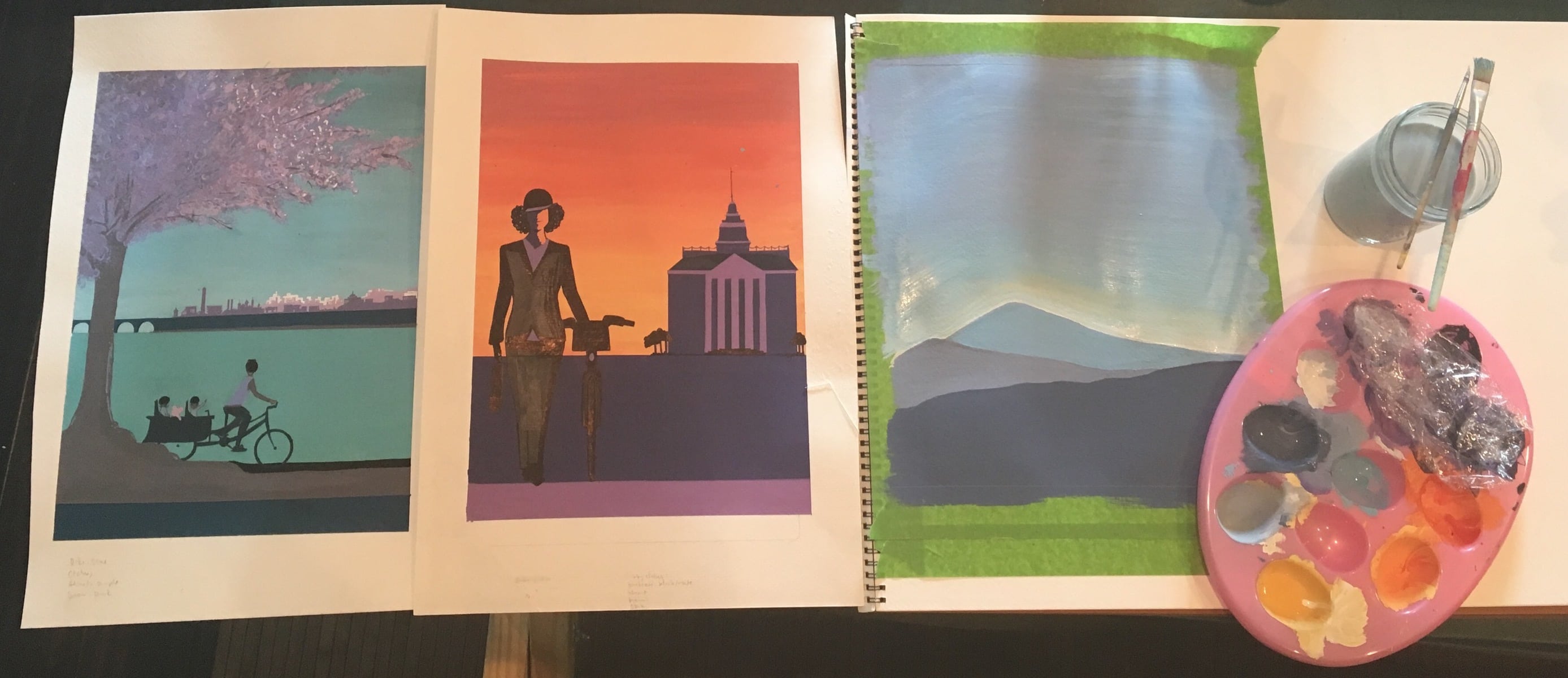 If there's one thing in my life I can point to that has given me so much– it's my bicycle(s). And the people, places, and personal experiences I've cherished by bicycle. These paintings each depict particular aspects I find we all value most: time with friends and family out on our trails, quiet snowlit nights on a neighborhood street, the rush of being in a big group of people riding along the Potomac, and the last one– winning. Yes winning. For me, the bike advocate leaving the Annapolis Statehouse represents how much we've won in the last forty plus years.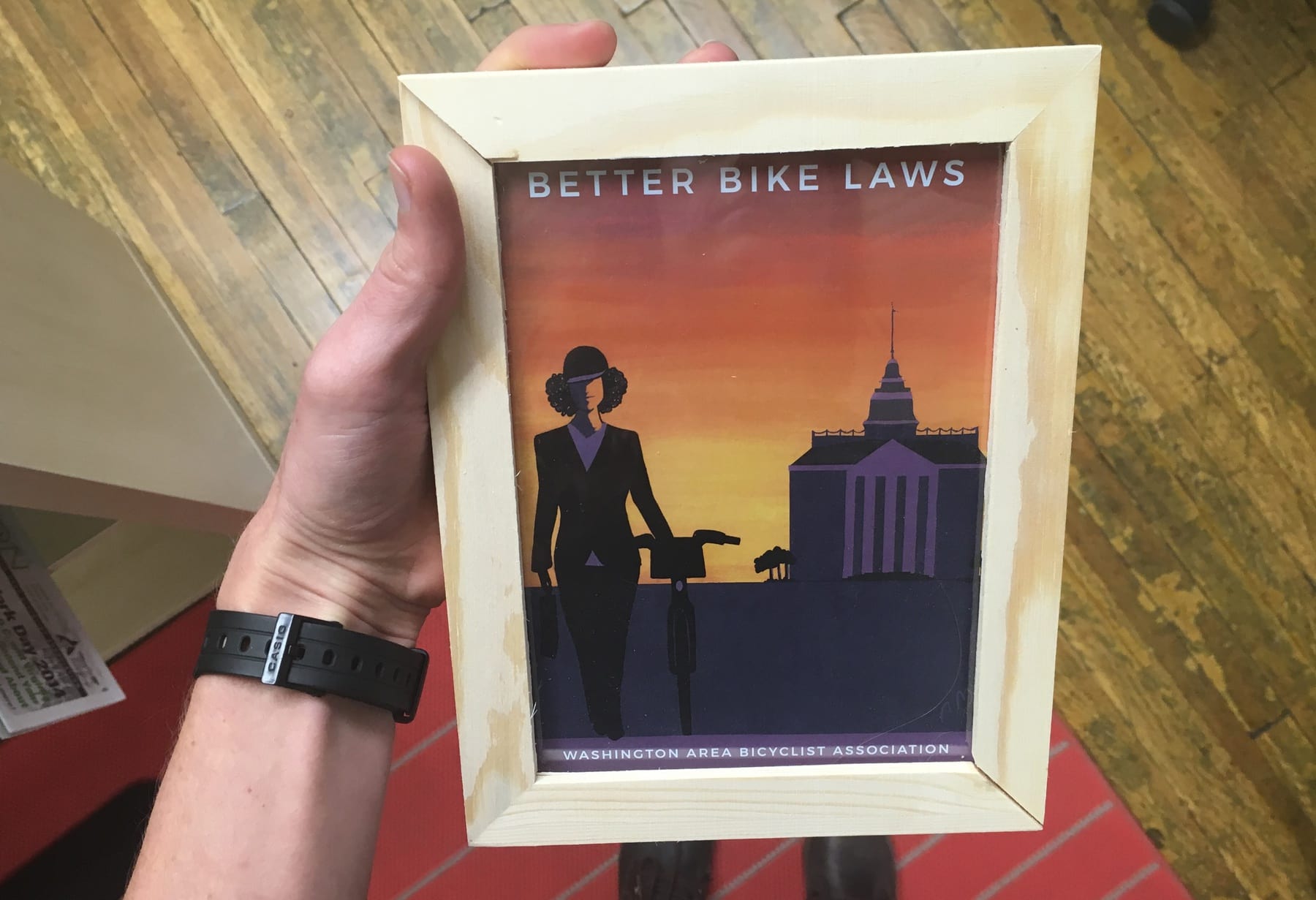 I hope you find your own story in these prints. I hope you stick one to your refrigerator or your wall. I hope it's an everyday reminder of the collective benefits of biking, and a reminder of all our concrete accomplishments– biking is only getting better.
If you haven't already, please donate to WABA this holiday season
. With a lot on the line, your contributions are especially critical this year. As a thank you, we'll send you the complete set of four postcards for your contribution of $100 or more. It's been an incredible six years working for WABA. One thing I've learned is the importance of transparency. Behind the veil:
If you donate now, we won't send you anymore fundraising emails this holiday season!

(If you're a poster buff, you'll recognize the visual references in these paintings. They are a riff on the wonderful posters of the WPA era and Amtrak's familiar retro poster campaign. We loved the idea of asserting bicycling's role as part of Americana and part of the core of the nation's transportation network, all in a sweet and playful way.)
The Washington Area Bicyclist Association is a registered 501(c)3 not-for-profit organization. Donations to WABA are tax-deductible to fullest extent of the law. All donations postmarked before 12/31/16 can be claimed as a 2016 donation.