So Long, 2016!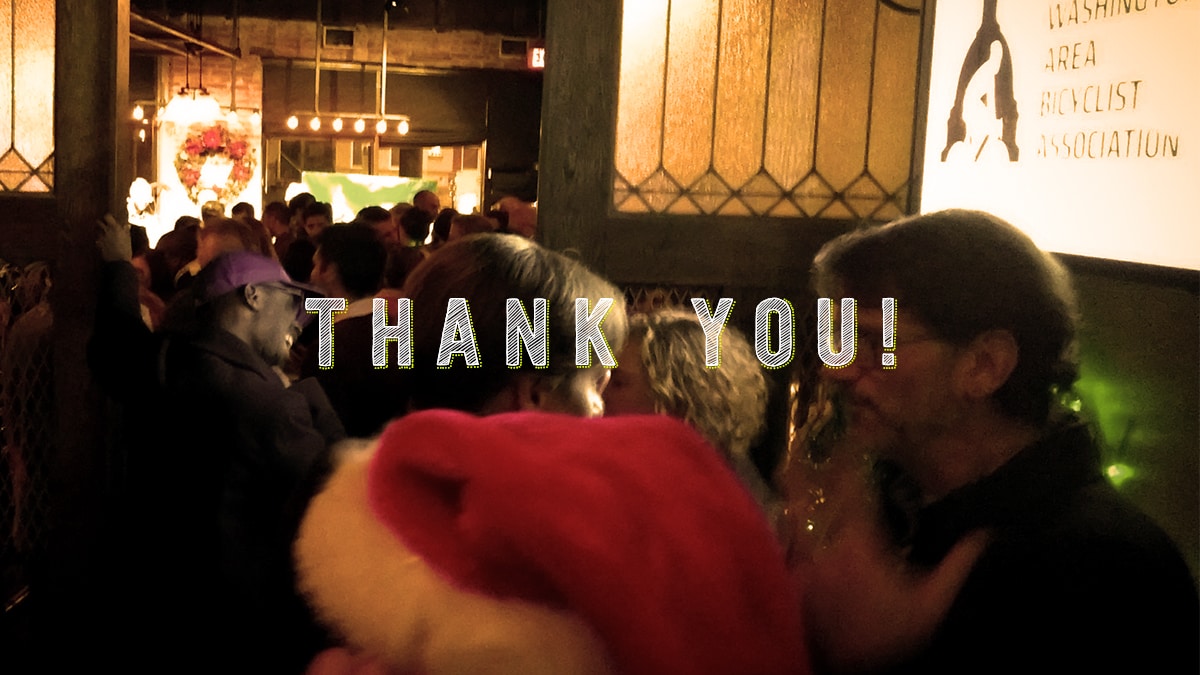 Last week's Holiday Party was a big celebration for little WABA. Thanks for letting us party with you! Thanks for celebrating our 2016 wins! This year your support helped us:
Double our schedule of Adult Learn to Ride classes,

Host our second BikeCamp! where campers biked, volunteered, and adventured around DC,

Launch our first overnight bike camping tour,

Support the region's first annual DC Bike Ride,

Build out our region-wide Vision Zero campaign, legal advocacy and crash victim support program,

Mobilize the region's first trail coalition to build more trails, trails, trails, trails!

Secure funding for more bike lanes, advocate for more bike lanes, and celebrate more bike lanes!
Please celebrate these 2016 wins every time you get out on your bike, and please consider donating to better biking in 2017. Every dollar you contribute is a direct investment in every bike ride. 
Donate $100 or more and you'll receive a complete set of our Better Biking prints!
If you'd like to process your donation over the phone, give us a call at 202-518-0524 X 202. Checks can be made out to WABA and sent to 2599 Ontario Rd. NW, Washington, DC 20009. 
The Washington Area Bicyclist Association is a registered 501(c)3 not-for-profit organization. Donations to WABA are tax-deductible to fullest extent of the law. All donations postmarked before 12/31/16 can be claimed as a 2016 donation.