'Tis the season…to add more lights
Riding a bike around Washington, DC can be a bit intimidating, for sure. But, if you keep your eyes up and take in some of the sites, it can also be awe inspiring. WABA wants to inspire you during this dark and cold season by riding around downtown DC and take in some of the more impressive light displays on the
Lighting the Way
community ride.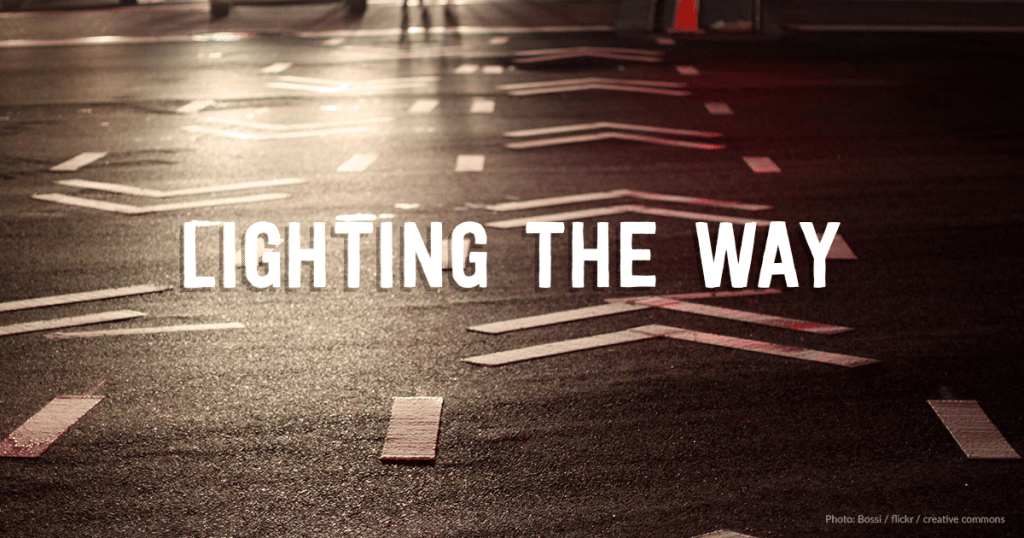 Unlike some of our big signature rides WABA community rides are usually shorter weeknight events, sort of the bike equivalent of taking a stroll. Generally a dozen or two riders will ride 4 – 6 miles at a conversational mosey. No one gets left behind, no matter their skill level, and we stop a few times to discuss different riding scenarios and take in some beautiful sights one can only enjoy while riding a bike. So clear your calendar next Wednesday, December 14th and
join us
. The ride will begin at 7th and Indiana Ave NW, by the Archives Metro station (
map
). We will depart shortly after 6:30 p.m. In addition to taking in some scenic lights, we will also be giving them away! Thanks to the
DC Bike Ambassadors
, we have a number of bike lights to give away to to riders we see along the route that don't have any lights on their bike. Finally, since the highly anticipated
WABA Member Holiday Party
is the same night, after the ride ends near City Center DC, a group of people will continue on to
Boundary Stone
, to arrive around 8:30 p.m.