'Tis the season to meet new PALs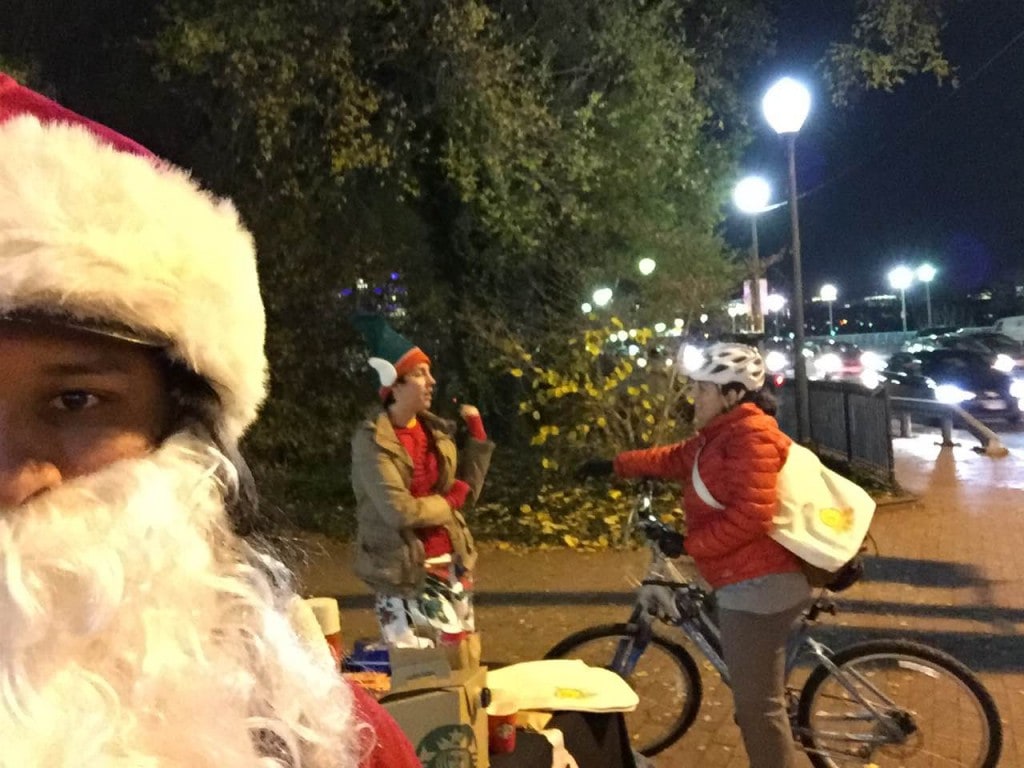 Well, the days are short and the nights are long. There's a chill in the air, and if you don't want to leave your house you're…completely normal. But as long as you're out and about–celebrating the various holidays, seeing friends, giving back to your community–we want you to #BEaPAL!
Arlington's PAL Ambassadors love this time of year. On Halloween, the PALs gathered in Arlington's Virginia Square neighborhood to give out candy as Arlington's chapter of Kidical Mass rolled by in all their halloween glory for some bike-or-treating. The PALs handed out not only halloween candy, but also stickers reminding the kids and their ride leaders to be Predictable, Alert, and Lawful. Don't know Kidical Mass? Well, it's a monthly bike ride where families get together and go on an organized ride through the streets of Arlington. It's very kid-friendly and
you can find more info here
.
As the holiday season marches on, and it gets darker earlier and earlier, the PALs will be giving out lights and reflective vests to people getting around by bike or foot, in order to maximize their visibility and safety.
Come join the PALs at our monthly "block party" outreach event, where we connect with drivers, pedestrians, and bicyclists: Friday, December 16th from 5:30pm to 7:30pm. We'll be at Francis Scott Key Park, just across the Key Bridge, in Georgetown. More info here.