We're Hiring: Part-time Arlington Ambassador Coordinator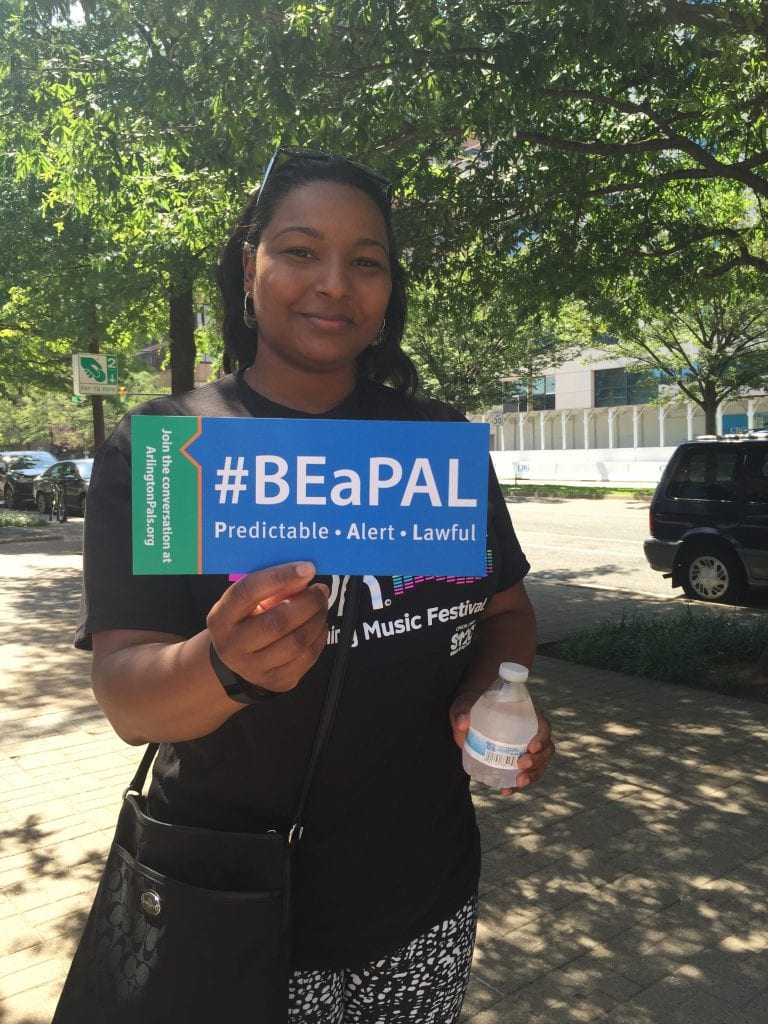 The Washington Area Bicyclist Association (WABA) is looking for a part-time Coordinator for the Arlington PAL (Predictable, Alert, Lawful) Ambassador program, a community-oriented outreach and encouragement program to inspire more road-users to be predictable, alert, and lawful.
This is a short-term part-time position through June 30th, 2017 with the possibility of extension depending on the availability of funding.
The PAL Ambassadors are educators and enthusiasts who engage with motorists, bicyclists, and pedestrians of Arlington County to change roadway behavior for the better.  Ambassadors help by attending volunteer nights and PAL block parties where we promote our messages, get creative, and get interactive at intersections.
The Coordinator position is responsible for most aspects of the program, including volunteer recruitment, event scheduling and staffing, and developing and executing new outreach ideas. The PAL Ambassador Coordinator will also maintain and expand the program's bike message trailer program, involving rolling bike billboards with PAL messaging. The position will report to WABA's Programs Director.
This position is part-time, up to 30 hours/week and compensation is $15 per hour.
Responsibilities
The Arlington PAL  Ambassador Coordinator will:
Be responsible for all aspects of the two monthly PAL events and appear in public as the face of area bicycling:

Pizza parties are volunteer engagement and recruitment events where people are introduced to PAL concepts and given a chance to brainstorm ideas for future activities.

Block parties are outreach events, geared towards either motorists, bicyclists, or pedestrians. Often, block parties will involve a unique message, tied to seasonal themes, other campaigns, or external events.

Use social media to communicate an effective and encouraging message about bikes and bicycling to volunteer PAL ambassadors, and bicyclists, motorists, and pedestrians, including:

Facebook,

Twitter,

Instagram,

Washington Area Bike Forum.

Run the PAL Ambassador trailer program, which involves pulling our advertising/public awareness bike trailer specific to bicyclist, motorist and pedestrian behaviors, as well as coordinating 2-4 trailer puller contractors.

Administration tasks, including: volunteer recruitment/coordination, data entry, equipment maintenance, clerical work, and grant reporting.
Preferred Qualifications
The ideal candidate will have:
A strong commitment to WABA's mission and be a skillful and committed bicyclist with a solid understanding of the principles of bicycling safety and traffic law.

Some experience in project management, events planning/management, marketing and/or volunteer coordination.

Great writing, presentation and public speaking skills.

A flexible schedule and willingness to work some evenings and weekends.

Experience with google suite programs (gmail, hangouts, drive, docs, sheets, forms, calendar).

The ability to pull a bicycle trailer weighing 10 lbs. for 1-4 hours per shift (up to  20 hours per week)

The ability to lift at least 40 lbs.

The ability to organize time wisely and multi-task in a relaxed, fun environment.

Supervisory experience a plus.
About the Washington Area Bicyclist Association
Making bicycling better through advocacy and education, the Washington Area Bicyclist Association (WABA) promotes biking as a healthy, low-cost, and environmentally-friendly form of transportation and recreation. With 6,200 members region-wide, WABA serves bicyclists throughout the Washington, DC Metropolitan Area, including the District of Columbia and parts of Maryland and Virginia.
Contact
Send a cover letter and resume to jobs@test.waba.org by Friday, March 3rd. No phone calls please. Position available immediately.
WABA is committed to providing equal employment opportunity for all persons regardless of race, color, religion, national origin, marital status, arrest record or criminal convictions, political affiliation, sexual orientation or gender identity, disability, sex, or age.