You Make Our Hearts Go "Peddle"-Patter!
What's the best part about the day after Valentine's Day? The discounted chocolate, of course. But what's the second best part? Basking in the glow of some bike-love! The DC Bike Ambassadors spent the holiday distributing handmade Valentines and candy yesterday during #bikedc's morning commute. The cards were made by our volunteers at our craft night a few weeks ago. The crafting and delivering went so well, that we're hoping to do something similar in March!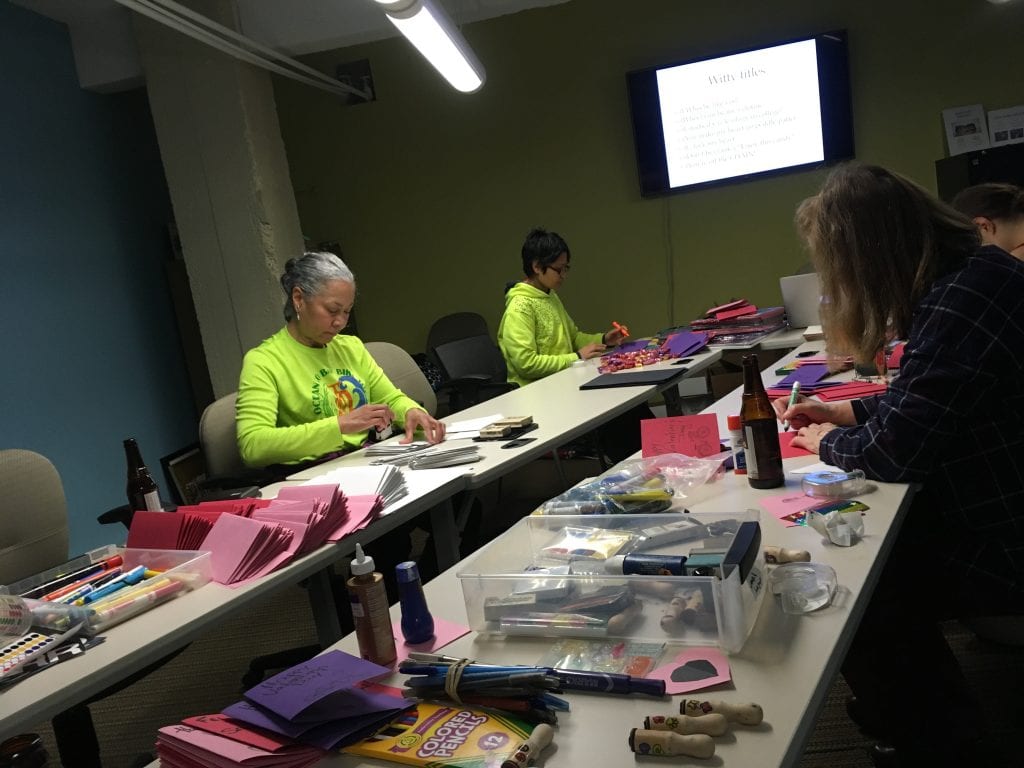 We handed out the Valentines at 15th & R NW, near one of the city's busiest bike facilities.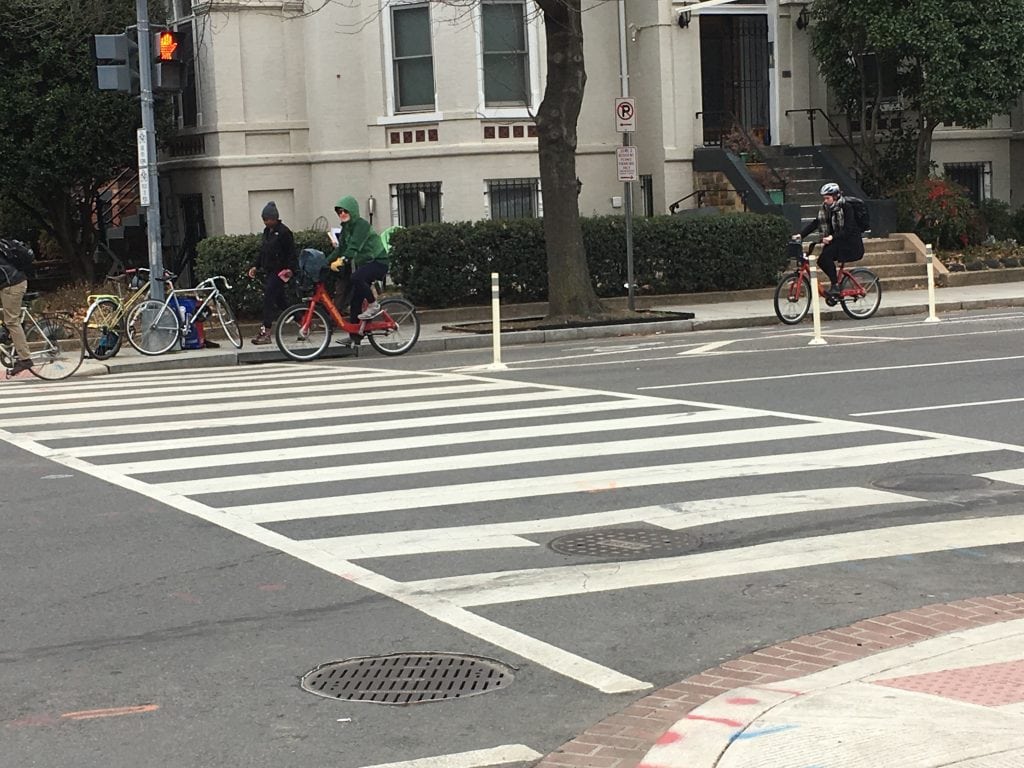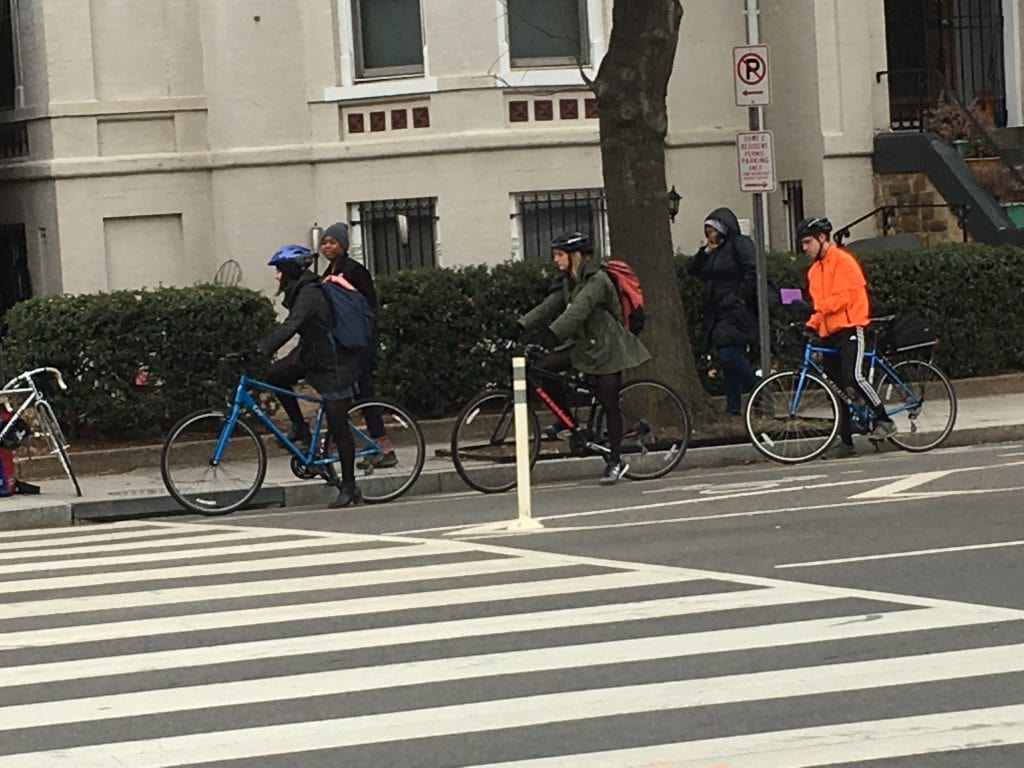 And the Valentines were warmly received by all!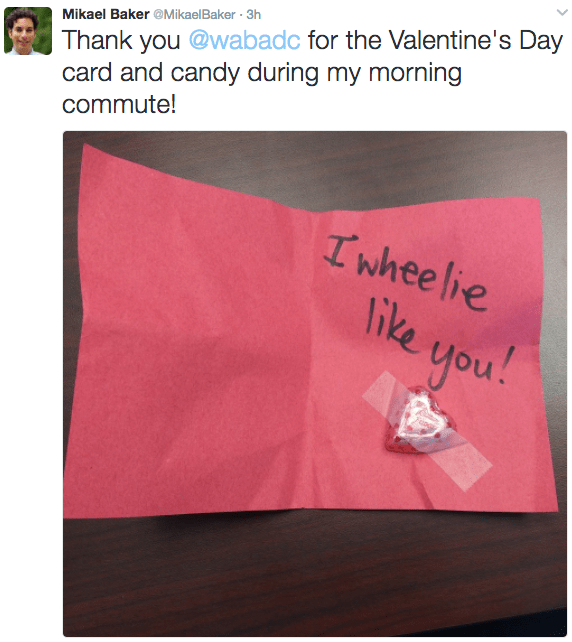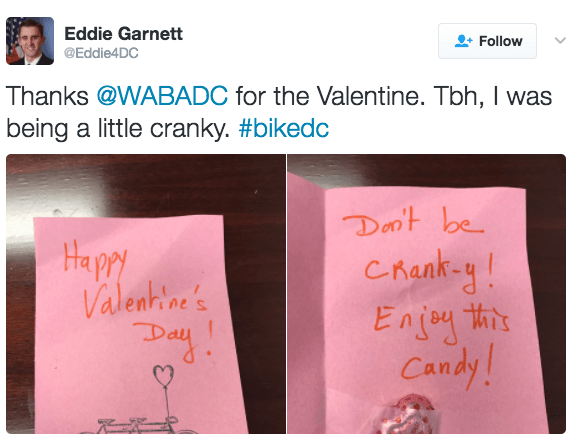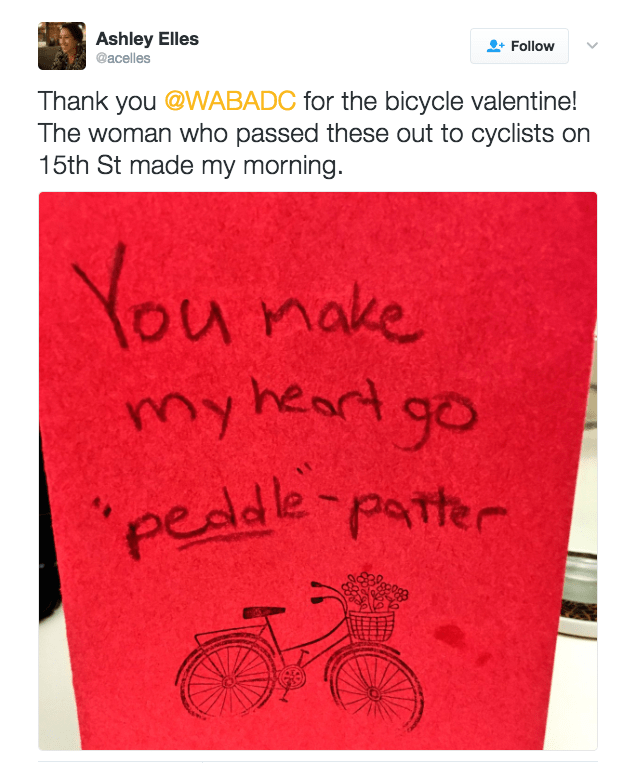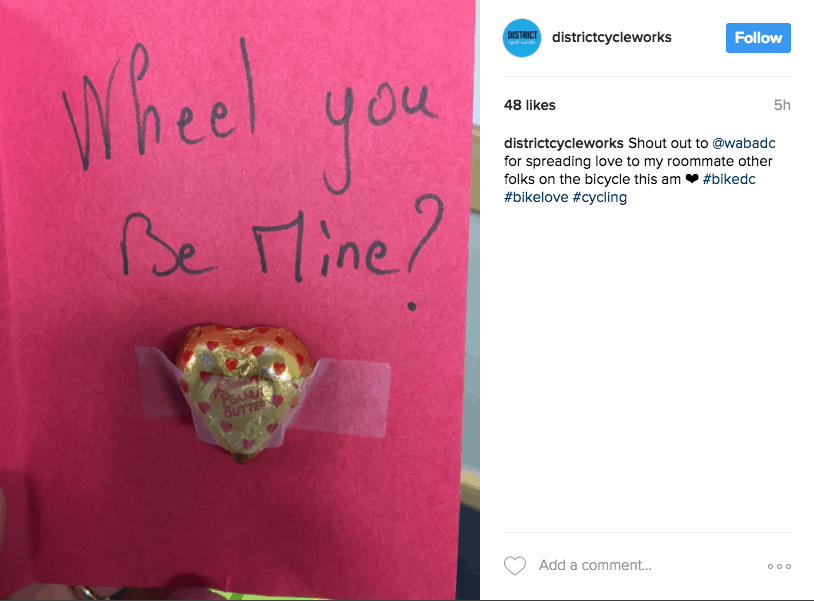 If you would like to join the DC Bike Ambassador program we are having our next outreach brainstorming session on Tuesday February 21 from 6 pm to 7:30 pm at our offices at 2599 Ontario Rd. All are welcome!
RSVP here
You can also sign up here to join our email list and be notified about future events.
Hope to see you soon!