Happy Bike Month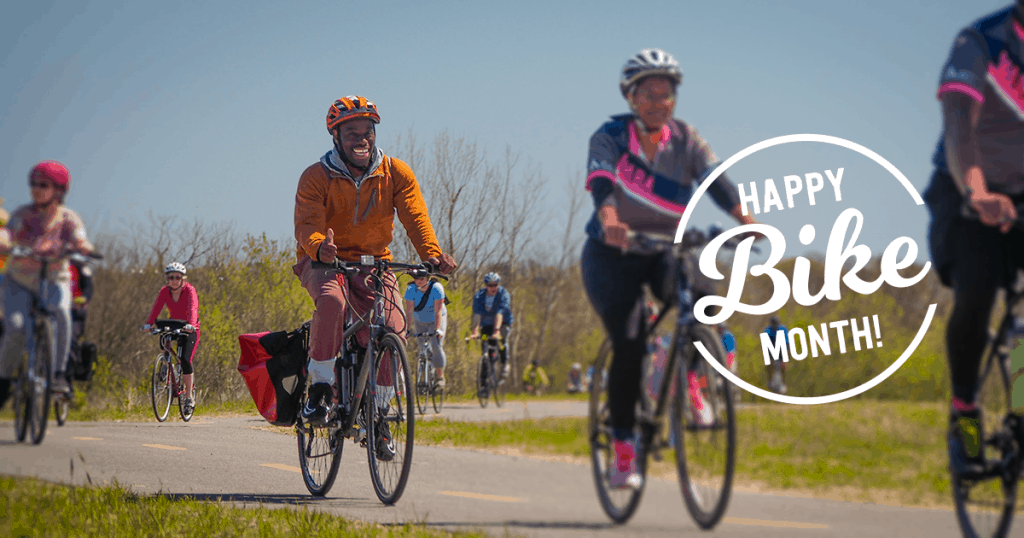 May is National Bike Month, and it's also when so many fun and awesome bike events and activities take place throughout the region. By now, you may have  already registered for
DC Bike Ride
, the only place in the region you can bike for 20-miles on car-free, traffic-free, and stress-free streets while enjoying music and fun entertainment along the way and at a post-ride festival. And you have probably also signed up by now for
Bike to Work Day
, where you can ride with 19,000 other bicycle lovers and get a free t-shirt!
Fun things to do in May:
Here's a list of our favorite things happening during Bike Month in May. We hope that you check a few of them out, have a happy bike month, and enjoy the ride:
---
May 3, 2017
The region's largest art exhibition has taken over seven floors of a building in Crystal City — join us as we work up our creative appetites by exploring this urban village's more curious offerings and bike connections. We'll end up at Artomatic, to roam and explore, for a full evening of adventure. Bike decorations and costumes encouraged! Sign up for this WABA Community Ride
here
. It only costs $10 to reserve your spot, but WABA Members and Bikeshare members are FREE!
---
Classes throughout the region on May 6, 13, 20, 21 and 27th!
Is there someone in your life who doesn't know how to ride a bicycle and you want to encourage them to learn? Suggest they take a WABA Learn to Ride class! This class is for adults who have never ridden a bike before and want to start now. Our technique is intuitive and has a very high success rate. Our instructors take students through a progressive curriculum, with the goal of riding with two pedals by the end of the session. Registration includes a bike and helmet to borrow for the class.
Share our Learn to Ride classes
 and encourage someone in your life to give bicycling a try.
---
Classes throughout the region on May 6, 13, 20 and 21st!
Do you know how to ride a bike, but don't feel comfortable riding with other commuters or near car and bike traffic? WABA offers City Cycling classes for new bike commuters and riders who want to increase their confidence and familiarity on a bike. At these classes, we spend some time on a few specific bike handling skills, then go for a short ride and talk about strategies for riding in different road, bike lane, and trail situations.
Check out our City Cycling classes and sign up for one today
! (They are free for Bikeshare members and WABA Members!)
---
Prince George's County meeting May 9; Arlington County meeting May 15; Fairfax meeting May 17; Montgomery County meeting May 22
WABA is working to bring advocates together in our local jurisdictions to further our mission of a more bikeable region. WABA 
Action Committees
empower residents with the tools, training and support needed to win campaigns for better biking infrastructure, policies, and programs. With Action Committees in Prince George's County, Montgomery County, and Arlington County moving forward with campaigns, now is a great time to join in.
---
May 12, 2017
Stop by the Trail Ranger Coffee Hour to chat with the Trail Rangers and caffeinate on your way to work. We'll be set up at 4th and S St on the Metropolitan Branch Trail from 7:00 am – 9:00 am. Just stop on by, no need to sign up. We'll see you on the trail!
---
May 14, 2017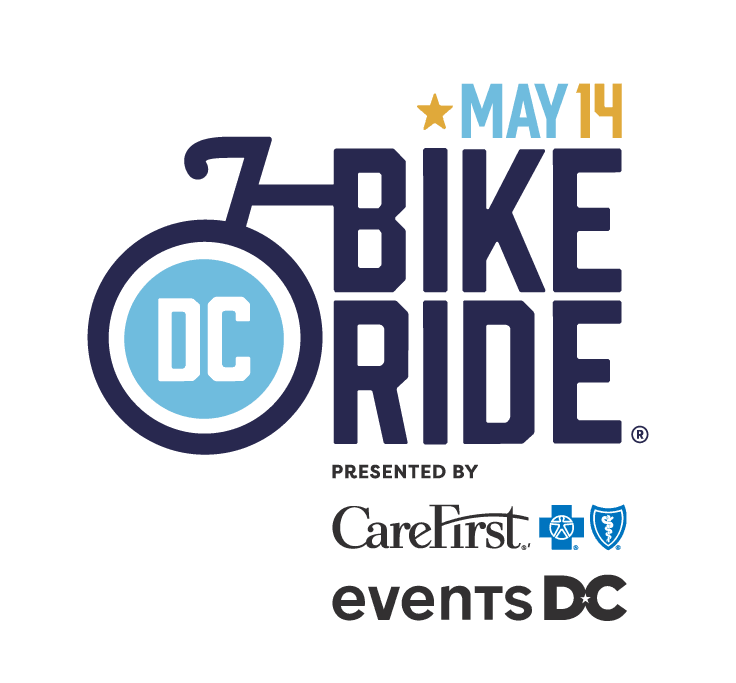 20 miles. 1 day. 0 Cars. Get ready to celebrate life on two wheels on car-free streets! Join us for DC's only 20-mile closed-road scenic bike ride, complete with a fabulous finish line festival. 
Register today
. Proceeds from DCBR will benefit WABA in our efforts to deliver meaningful street safety programs in support of DC's Vision Zero Campaign. WABA is a DC Bike Ride founding partner.
---
May 19, 2017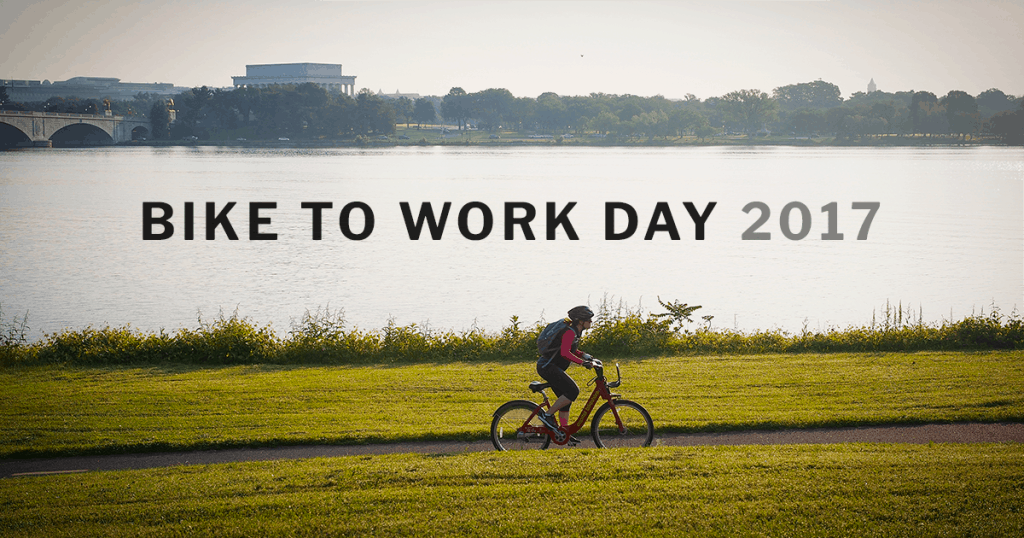 Bike to Work Day is a free regional event that features 86 pit stops around Virginia, Maryland and DC.
Register early
for a pit stop near your home or work to show your support for bicycling and reserve a free Bike to Work Day t-shirt.
---
May 27, 2017
We're really excited about this new class! This class will be about having a great time on a bike next to your child on their bike, every time the two of you ride!
Sign up
to learn skills and techniques to build your confidence and capability to enjoy your life on two wheels.
---
Wow!
It's going to be a jam-packed May filled with lots of bike rides, smiles, challenging yourself, and making new bike friends. We can't wait to see and celebrate with you.