How to be a bike advocate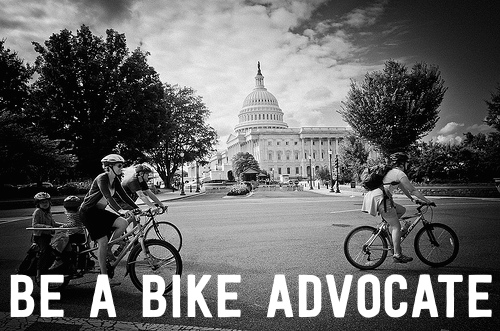 It's a big deal and people notice when 19,000+ bicyclists ride to work on a single day — including your elected representatives. Make sure you
register for Bike to Work Day
now so you get counted, and put a reminder on your calendar so you don't forget to stop by your local pit stop on Friday, May 19th. Bike to Work Day is your opportunity to advocate for bicycling by simply signing up and riding.
Know your elected officials and other decision makers – Use our handy legislator look-up tool and be familiar with your representatives.
Ask them now if they are planning to attend Bike to Work Day – Send them a message and inquire if they are attending Bike to Work Day. Include in your message an invitation for them to attend a local pit stop.
Plan what you want to say – Practice your elevator speech. You're only going to get 30 seconds to talk to them about biking. Introduce yourself, including where you live, and ask them to support a project or for their help in addressing an issue. Ask how to follow-up. Thank them for their support.
Introduce yourself at the pit stop – Identify the official and introduce yourself. Be respectful of others speaking with them and wait your turn to speak.
Thank them for attending and for their support of biking – Show your appreciation for their attendance of Bike to Work Day and general support of bicycling. It goes a long way to thank and appreciate people first. If they have recently supported a specific initiative, mention it and give credit where due.
Have an "ask" – What do you want them to do? Have a one sentence "ask." Good examples include "could you send a letter of support to DOT about this bike trail?" or "please ask the state DOT to address the issue of biking on this road."
Be respectful of their time (be quick!!) – You might only get 30 seconds or less. Officials and their staff have busy schedules and multiple appointments in a single day. Be respectful of their time at an event.
Follow-up that day – Make sure to ask how you can follow-up with them. Should you email them or is there a staffer who you should reach out to directly? Send a follow-up email that day!
And one last thing,
don't forget to register for Bike to Work Day
:
especially
if you bike every day. This is the one day of the year to be counted (literally). Good luck being a bike advocate and have a great Bike to Work Day!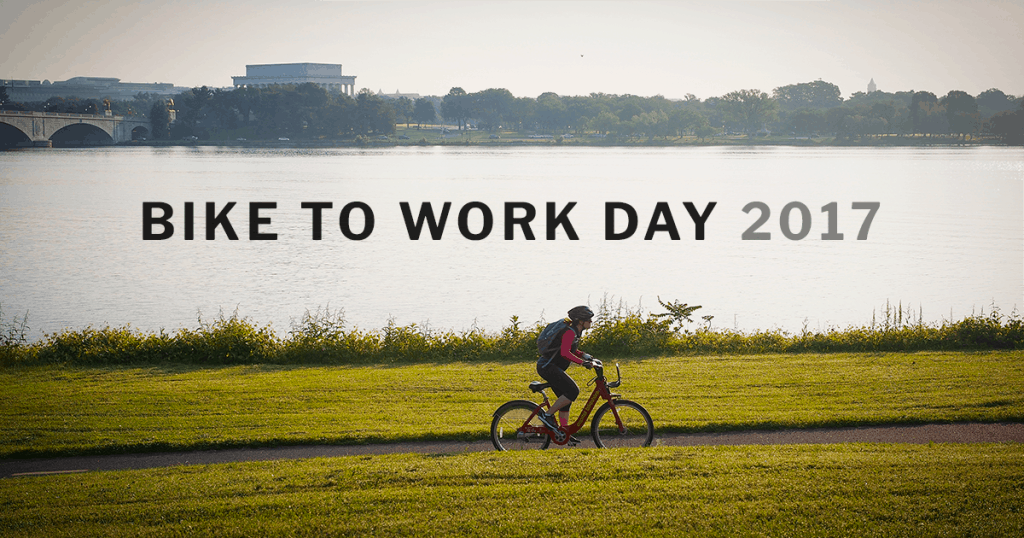 Event
:
Bike to Work Day
Date
: Friday, May 19th, 2017
Location
:
Find your pit stop here
. There are 86 pit stops across the region.
Time
: Various times, but most pit stops are open from about 6:30am to 9:30am. Some are afternoon stops.
Cost
: FREE!
Don't forget to register
.
More Info
:
waba.org/aboutbiketoworkday