Register for Bike to Work Day!
Registration is open for Bike to Work Day on Friday, May 19th, 2017. You should sign up!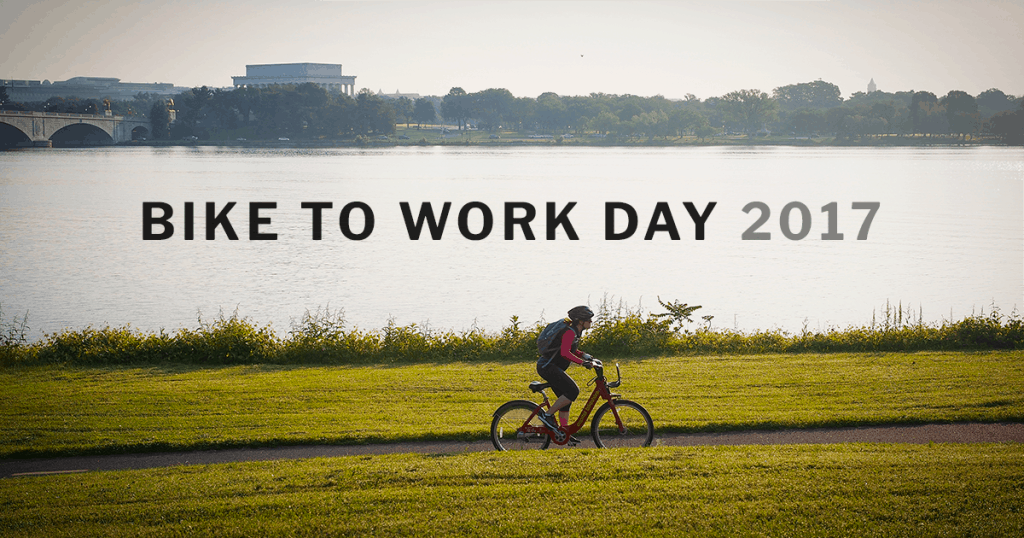 Three reasons why you should participate:
1. FREE t-shirts, bagels, coffee, and smiles. 2. It's super fun to be a part of something big: 19,500+ people biking to work. 3. You could
WIN A BRAND NEW BICYCLE
!
Three reasons you should register online:
1. It shows your support for bicycling. 2. You want to make bicycling better (and showing
your support bolsters WABA's advocacy efforts
to make biking better). 3. It helps elected officials, city governments, and local transportation departments recognize biking is important and normal.
here
or check out the regional Bike to Work Day event website
here
.