Tour de Fat is coming to DC on July 22!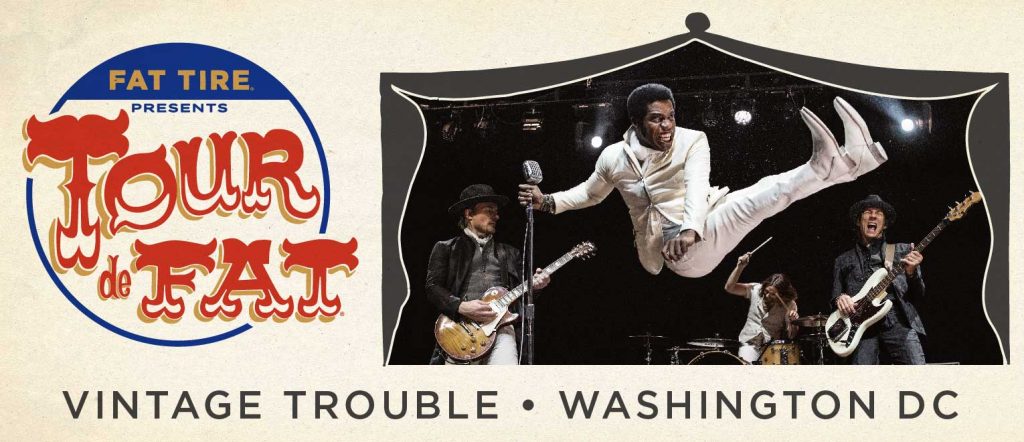 We have a very exciting announcement to make: New Belgium Brewing's "
Fat Tire Presents the Tour de Fat
" is coming to Washington, DC on July 22! The traveling philanthropic beer, music and bike festival is a great fundraising opportunity for WABA. You should come! This super fun event helps us fund our bicycle advocacy and outreach efforts.
Vintage Trouble will headline the DC show, along with costumes, cirque performers, and lots of fun. This year, the event will be ticketed and tickets are available in advance online.
About the Tour de Fat:
Date
: Saturday, July 22nd, 2017
Time
: 4:00pm to 9:00 pm
Where
: 136 N St SE, Washington, DC
Tickets
:
Purchase tickets from New Belgium here
. For more information about the event, check out New Belgium's
Tour de Fat event page
! Proceeds from beer sales at Tour de Fat are donated to local bicycle non-profits: WABA, Black Women Bike DC, Mid-Atlantic Off-Road Enthusiasts, Phoenix Bikes, and Fairfax Alliance for Better Bicycling. We hope you will come dance, celebrate, have a blast, and drink a beer with us. See you on July 22nd!