Help grow the DC bike network: attend a public meeting!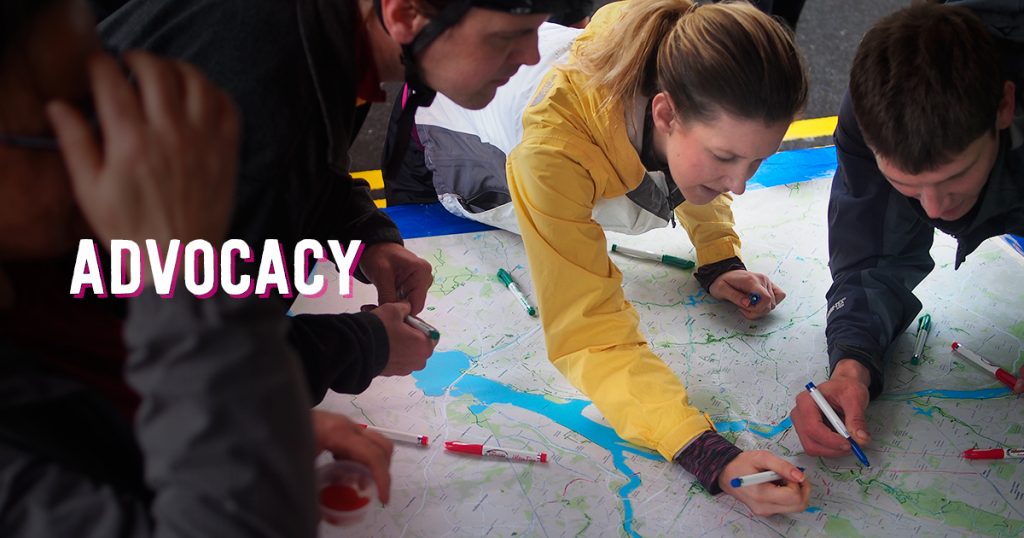 May is Bike Month, so if you are not spending your evenings riding a bike, check out a community meeting and show your support for projects that make bicycling better! Here are some upcoming meetings in DC:
Grant Circle Community Meeting
Tuesday, May 2 6:30 – 8 pm EL Haynes Public Charter School | 4501 Kansas Avenue NW DDOT is hosting a meeting to discuss possible safety improvements for Grant Circle in Petworth. At the meeting, residents are invited to provide feedback on draft concepts, data, and analysis. Grant Circle is an obvious candidate for a lane reduction, raised crosswalks, curb extensions and protected bike lanes. Many of these options were direct recommendations of the
Rock Creek East II Livability Study
(
pdf
), completed last year.
Click here for more information on the meeting.
DC Bicycle Advisory Council
Wednesday, May 3  6 – 8 pm On Judiciary Square | 441 4th St NW, Room 1112 Attend the May BAC Meeting to learn about some emerging long term projects.
Agenda here.
NoMa Bicycle Network Study, Public Workshop
Thursday, May 4 | 6 – 8 pm Lobby | 1200 First Street NE DDOT planners are taking a close look at the future bicycle network that will connect people who bike from NoMa to Mount Vernon Square. Come provide feedback on existing conditions for cycling through and from the study area. The project study area is from 6th Street, NW to 6th Street, NE between N Street NW and K Street NW. Priority corridors within the study area for consideration include K, L, and M Streets; 4th and 6th Streets NW/NE; and New Jersey Avenue.
Click here to learn more.
Long Bridge Project Open House
Tuesday, May 16 | 4 – 7 pm L'Enfant Plaza Club Room | 470 L'Enfant Plaza SW Presentations at 4:30 pm and 6:00 pm. Now over one hundred years old, the Long Bridge carries trains from SW DC to Arlington. Sometime soon, it will need substantial rehabilitation or replacement. Initial concepts included a new bridge with additional train tracks and a multi-use trail connecting the Anacostia Riverwalk Trail to the Mount Vernon Trail and Long Bridge Park. Attend the informational meeting to review and comment on the preliminary concept screening results for the Long Bridge Project and help us ensure that any new bridge includes more options for crossing the Potomac and connecting the region's trails by bike.
Click here for more information about the meeting, including detailed directions to the meeting room.