Introducing Excella Consulting, a WABA Business Member
WABA's Business Members understand the importance of a community that bicycles. Their membership supports our advocacy, outreach and education. Our business members are committed to a sustainable future of our region and are adding their voice to a growing number of bicycle-friendly businesses supporting WABA. Today meet Excella Consulting.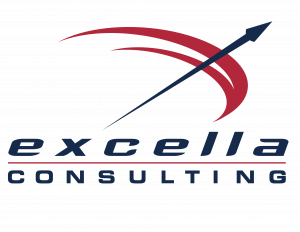 As a
technology consulting firm,
our employees are rarely in the same place at the same time. A small number of us work out of our headquarters in Arlington, VA, but most of our hardworking consultants are stationed at client sites across the DC Metro area. We know that commuting is inevitable in our world, so to ease the burden we offer Excellians a monthly commuter benefit whether they drive, metro or cycle. In honor of Bike to Work Day, we asked one of our own cycling enthusiasts,
Jennifer Forrest
, Business Analyst, Scrum Master and Account Lead at Excella, about her bike commute.
What kind of bike do you ride?
Nothing fancy, I bought it from a former colleague for $50 – the good thing is that no wants to steal it.
How long does it take you to bike to work?
I live in Northeast DC and work in Southwest DC, so 15 minutes if the lights are right, 30 minutes if not. I occasionally cycle to Arlington, which takes about an hour and a half!
How long have you been a bike commuter?
About three years. I started out with a city bike to practice my commute before I bought my bike. Sometimes I supplement with Uber or WMATA in the winter, but I've found that DC is surprisingly bike-able.
What's the best part about biking to work?
So many things. I get fresh air and exercise every day. It's faster and on my own terms. It's also a de-stressor – my ride home is a time to transition to my personal life.
How does Excella support cyclists?
Excella has an environment-friendly commuting expense policy that offers you $20 per month if you ride to work eight or more times in a month. If you work at HQ you can park your bike for free in the parking garage, but many client sites in federal buildings also have bike parking. It's easy to get in and out of the office on time!
Advice for novices?
Assume that no one sees you! Also, helmets are not cute, but traumatic brain injuries are not cute either so make sure you have a helmet. Lastly, you don't have to be a triathlete to have a bike commute – you can do this!
Do you own, work for, or patronize a business that is a good candidate for our 
business membership
? For just $300 or $800 per year, you can show your support for a bike-friendly region and WABA's advocacy and get all sorts of perks, including your very own blog post!
 Details here
.