Don't miss out—get your Tour de Fat tickets today!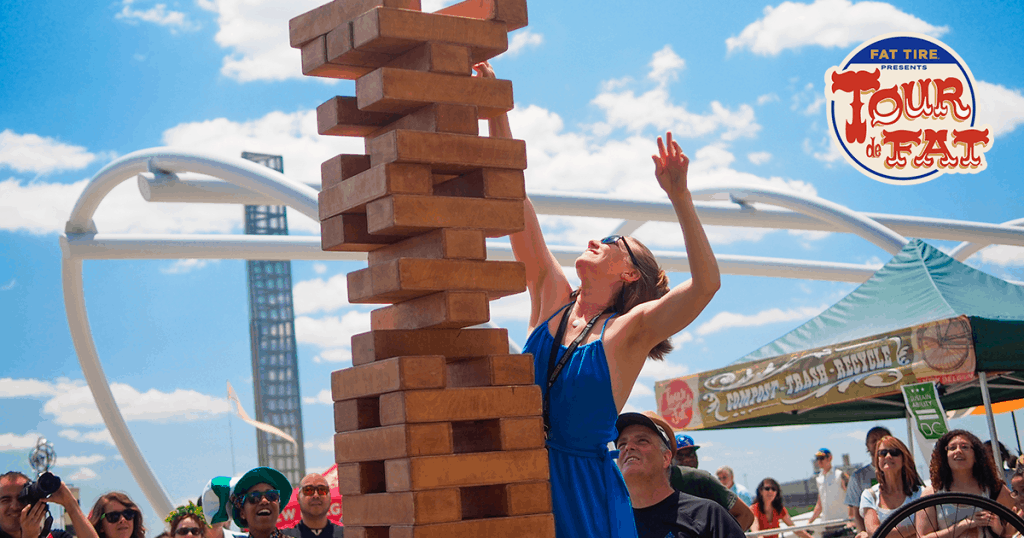 Tour de Fat is only
three days away!
If you haven't purchased tickets, now is your chance:
Wear a costume: Though not required, it's strongly encouraged that you wear a fun costume. It can be anything from 80's inspired neon color track shorts and tall socks, overalls and a cowboy hat, last year's Halloween costume, or even just your pajamas! The goofy costumes help everyone break out of their shells, let loose, and have a good time.
Share the festivities: Charge up your smart phone or bring a camera and document the festivities. Share on Facebook, Twitter and Instagram and use the hashtags #tourdefat and #bikedc to share with the greater community. And don't forget to mention @wabadc.
Bring your friends: Craziness is always best when shared… or come alone!  Tour de Fat is a great place to make new friends.
Exercise your grin: Get ready to smile for an entire day. Do some smiling exercises. You're going to be laughing a lot!
Don't forget the essentials: Don't forget to put on sunscreen before you head out. Even though the festival is now in the evening, you could still get some sunburn at 4pm. Wear light clothing, to keep you cool. And bring a water bottle with you. There will be water stations to refill.
Don't forget to
get your tickets to the show!
When
: Saturday, July 22nd, 2017 from 4-9pm
Location
:136 N St SE, Washington, DC (exciting new venue!)
Tickets
: Buy your tickets
here
 (your last chance!)