Let's Party For Better Bicycling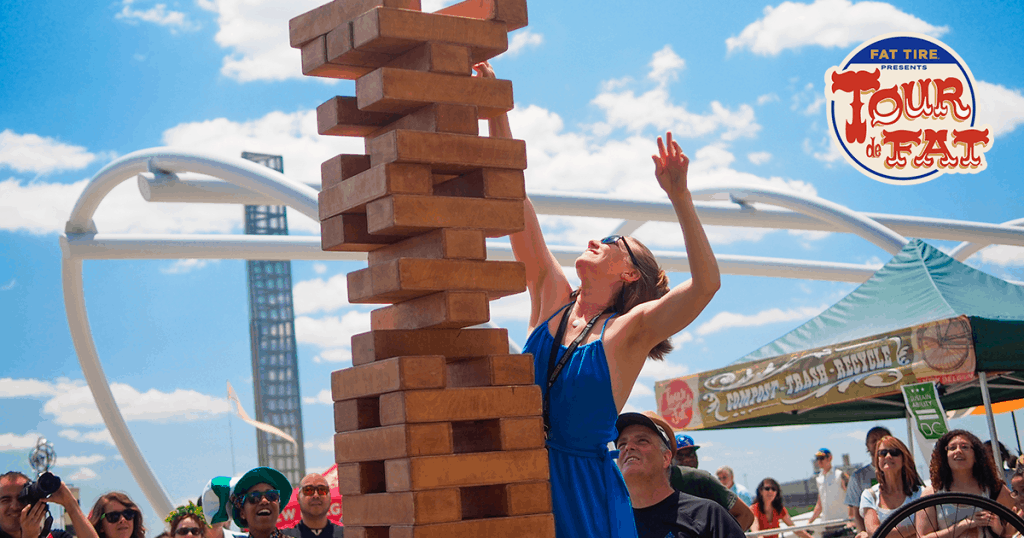 Tour de Fat is on Saturday! This beer + music + bike + lots of awesome people festival raises lots of money for WABA. Don't miss it!
How does partying for better bicycling work?
WABA and four other rad bike non-profits in our region receive 100% of the proceeds from beer sales during the festival. And that really adds up. In 2015, the event raised more than $50,000.  You're making a big difference in funding our advocacy and outreach work. WABA's advocacy, community outreach and education efforts are all people-powered—it takes a lot of people's time, expertise, and capacity to organize for new bike lanes, protected infrastructure, and better bike policies. Tour de Fat has the capacity to raise enough support for a full-time WABA staff person – that's one more person tracking issues, devising campaigns, keeping you up-to-date, and implementing, implementing, implementing.
Who benefits from Tour de Fat?
In order to help spread the bike love, we've partnered with four other bicycle non-profit organizations in the region. Check out their cool work:
WABA
(that's us!) works in the greater D.C. area to get more people on bikes, make bicycling safe, and expand and enhance bike infrastructure. We want to make getting to places by bike easier and a more viable transportation option.
Black Women Bike DC
is a rad group of women working to build community and support to inspire more black women to bike through education programs, advocacy, and rides.
Fairfax Alliance for Better Bicycling
 works to make bicycling an integral part of the transportation network in Fairfax County, VA. They sponsor social rides throughout Fairfax and work on a laundry list of advocacy campaigns to make bicycling more accessible.
Mid-Atlantic Off-Road Enthusiasts
 represents the area's mountain biking community and works to maintain regional trails. MORE organizes hundreds of rides and events per year.
Phoenix Bikes
is local bicycle co-op that supports youth in the D.C. metro area, providing a safe, nurturing, and educational environment that reinforces teamwork, hard work, and entrepreneurship through bike maintenance and education programs. So don't forget to
get your tickets to the show!
When
: Saturday, July 22nd, 2017 from 4-9pm
Location
:136 N St SE, Washington, DC (exciting new venue!)
More fun for your buck:
Bring some friends and get cheaper tickets on
Groupon
, enter to win
free tickets from Yelp
, or
volunteer for a shift
and get free admission for you and a friend.
Be safe: please don't drink and bike.
We realize we are a bike organization and are asking you, presumably someone who will be biking, to come out to a beer and music festival, drink beer, and help us raise support for WABA. And the more you drink, the more support we raise. But most importantly, we want you to have fun and to be safe. Please drink and act and bike responsibly. Consider taking rideshare or public transportation. Tour de Fat is located next to the Nationals baseball stadium, so it is a three minute walk from the Navy Yard Metro Station. If you want to still bike, you should still bike! But if you enjoy a few craft brews, we encourage you to take the metro home. It will be off-peak hours, so you will be able to metro home with your bicycle.