Attend these DC project meetings in September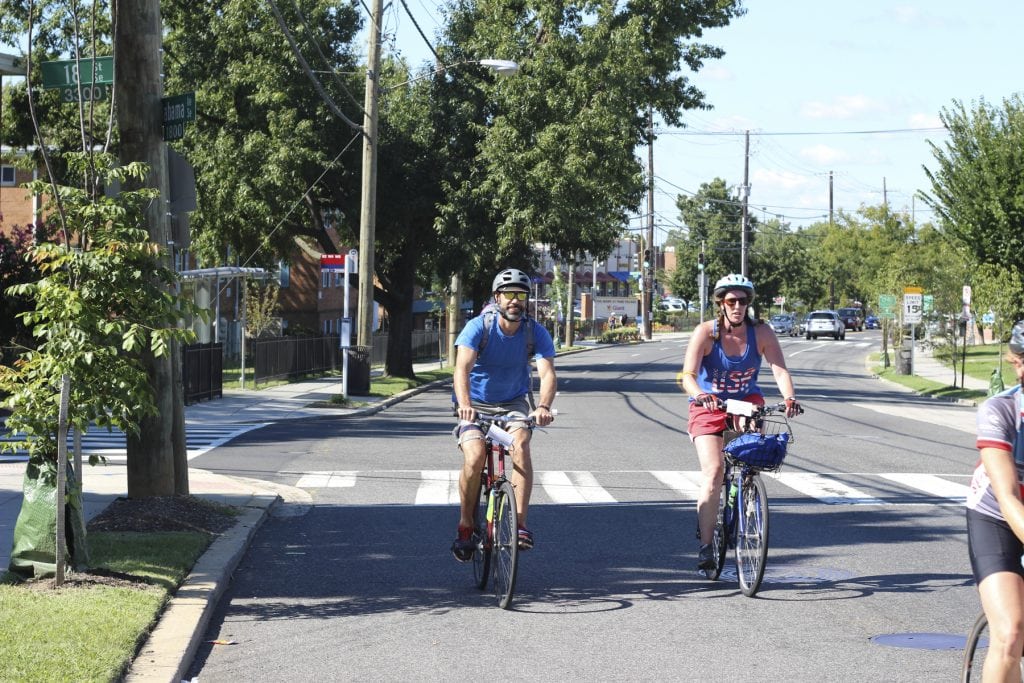 This September weather may be perfect for biking, but there are still too many year-round barriers to bicycling in DC. Attend these meetings and speak up for better bicycling!
Rehabilitation of Eastern Avenue NE Project 
Thurs, Sept 14 6:30pm to 8:30pm EF International Language Center – Lecture Hall 6896 Laurel Street NW DDOT is rehabilitating Eastern Ave from New Hampshire Ave NE to Whittier Street NW and improving the street with bike lanes and safer intersections for people on foot. 
Learn more.
Final Meeting: Alabama Ave SE Safety Study
Sat, Sept 16 10:30am to 1:00pm Giant at the Shops at Park Village 1535 Alabama Avenue SE DDOT is studying a road diet and various options for bike lanes, buffered or protected bike lanes along the 4.5 mile corridor.
Learn more.
Southeast Boulevard Environmental Assessment
Sat, Sept 16 10:00am to 12:00pm Chamberlain Elementary School 1345 Potomac Avenue SE This is an early scoping meeting for the conversion of the Southeast Freeway between 11th St. SE and Pennsylvania Ave into a boulevard with options for extending the city grid, better river access, and bikeways.
Learn more.
Final Meeting: New York Ave Streetscape & Trail
Tue, Sept 19 6:00pm to 8:00pm Gallaudet University King Jordan Student Academic Center 800 Florida Avenue NE This is the final project meeting for the proposed trail / protected bike lane between NoMa and the National Arboretum.
Learn More.
Long Bridge Environmental Impact Statement Level 2
Wed, Sept 27 4:00pm to 7:00pm DCRA Building, Room E200 1100 4th St SW DDOT & the Federal Railroad Administration are studying options to replace the Long Bridge, a 2 track railroad bridge that links SW DC with Crystal City. This is the only new Potomac bridge likely to be considered in the next century, so it had better include a high-quality trail. Presentations at 4:30pm and 6pm.
Learn more.