Let's not delay the Met Branch Trail another 5 years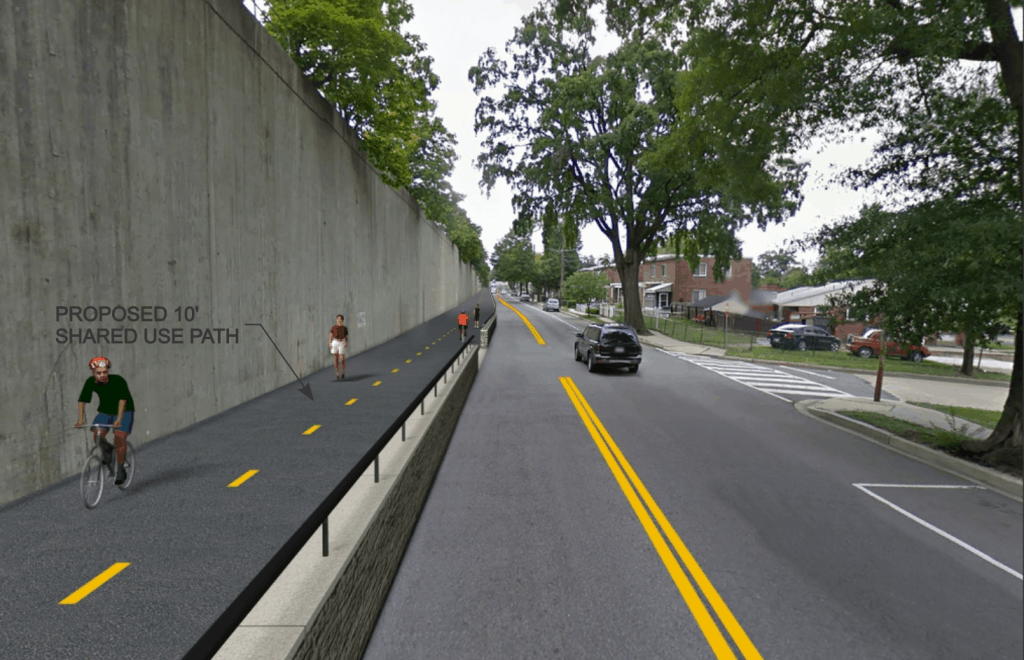 Last week, ANC 4B's Public Works and Infrastructure Committee met with DDOT to talk about the future of the Metropolitan Branch Trail in Manor Park, Lamond Riggs, and Takoma. After nearly 3 hours of discussion, we're still not sure who supports this trail, which is not good. Tonight, that committee is holding a larger public meeting, and we want you to be there. Despite years of planning that have created a terrific trail plan, some ANC members are asking for major changes that will both delay and jeopardize the success of the trail. The committee's decision, and the full ANC resolution later this month, is an important one. If they green light the route that DDOT has spent years developing, planners can finish design work and start construction. If the ANC asks for big changes, we're back to the drawing board, setting us back years, and likely resulting in less direct, less continuous trail. Ward 4 needs a complete Met Branch Trail.
Attend Tonight's Meeting
Come show your support for the Met Branch Trail as it is planned on Blair, Aspen, and Sandy Spring. Tell your trail story and help us demonstrate the need for and benefits of the trail. ANC 4B Public Works & Infrastructure Committee Tuesday, September 5, 6:30 pm Shepherd Park Library 7420 Georgia Ave NW
More on the Met Branch Trail
When complete, the Metropolitan Branch Trail will be an 8 mile multi-use trail from Union Station in DC to Downtown Silver Spring in Maryland. So far, the southern half is complete to Brookland. The largest unfinished section is in Ward 4. Next year, DDOT will finish design and start construction on the piece from Brookland to Riggs Rd. leaving the last piece in ANC 4B. 
Click here for a map of the trail under design.