Top 10 Secrets of Arlington
When non-Arlingtonians think of Arlington, many only think of the chrome high-rises across the Potomac River where people occasionally commute to, but most of the time commute from. They may also think of that one time their friends invited them to play cornhole at a rooftop bar in Clarendon, or the occasional trip to the Pentagon City Costco to buy bulk everything.
There are so many unique pockets of the suburb that remain undiscovered by the masses–unlike some of the trendiest spots of DC. Here are my favorite hidden gems of Arlington.
#10 The Four Mile Run trail
Want to escape from the city for a bit and get lost in the woods? Walk or bike along the Four Mile Run trail that runs adjacent to the Washington & Old Dominion trail (also an amazing trail that runs completely flat!)
#9 New District Brewing Co. & the Shirlington Dog Park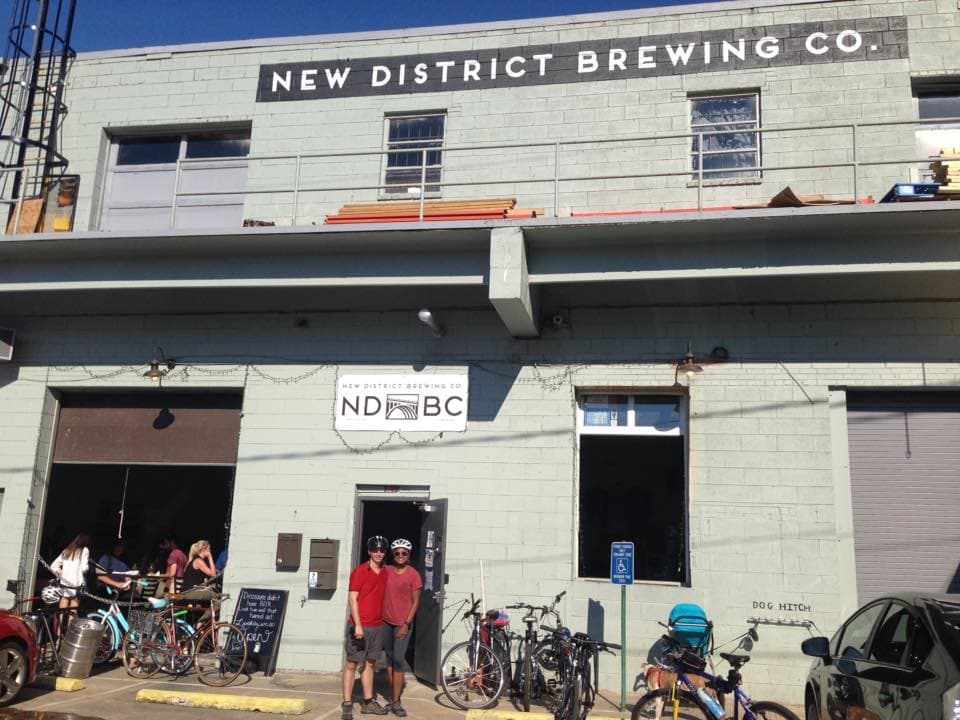 Right off of the W&OD trail is a hop-smelling bike-friendly brewery in an unassuming collection of warehouses. There's even a sign for it on the trail! Just yards away is a dog park where tons of pups run and play, and in the warm months they frolic in the stream next to the park. It's just a wonderful combination.
If you like to thrift, this is the place to go. It's a massive building with endless clothing, home goods, fabrics, entertainment…you name it. There's also a boutique next door for jewelry and finer things. The general public is allowed to shop here and bikers are sometimes allowed on base. However, hours are VERY limited, so check online before you go.
#7 Washington Boulevard near Pershing Drive
Just south of Clarendon is a special strip of small business and delicious international eats that includes an amazing BBQ joint, an adventure gear consignment store, a unique bike shop with a Penny-farthing in the window, a cozy Persian coffee shop, a locals' favorite Salvadoran restaurant and more!
#6 Crystal City Spins (every Wednesday night during March)
Nothing feels more underground than this underground event. A month full of bike races in a parking garage, including an "Anything Goes" race and a fixie race. You can also enjoy beer, coffee, pie and much more while you watch and/or participate.
#5 Columbia Pike & the Arlington Cinema Drafthouse
Known as one of America's most diverse neighborhoods, the Pike is just authentic, down-to-earth awesomeness. There's too much to list, but one place to check out is the Arlington Cinema Drafthouse, where they play second-run movies, local film series and host weekly comedy events.
#4 Eden Center (technically Falls Church)
While traces of what was known as Little Saigon still remain in the Clarendon neighborhood, Eden Center (located at the end of Wilson Blvd) is now where you can experience it. You'll find delicious Vietnamese restaurants, cafes and shops, as well as an enormous supermarket with an array of fresh produce, seafood and more.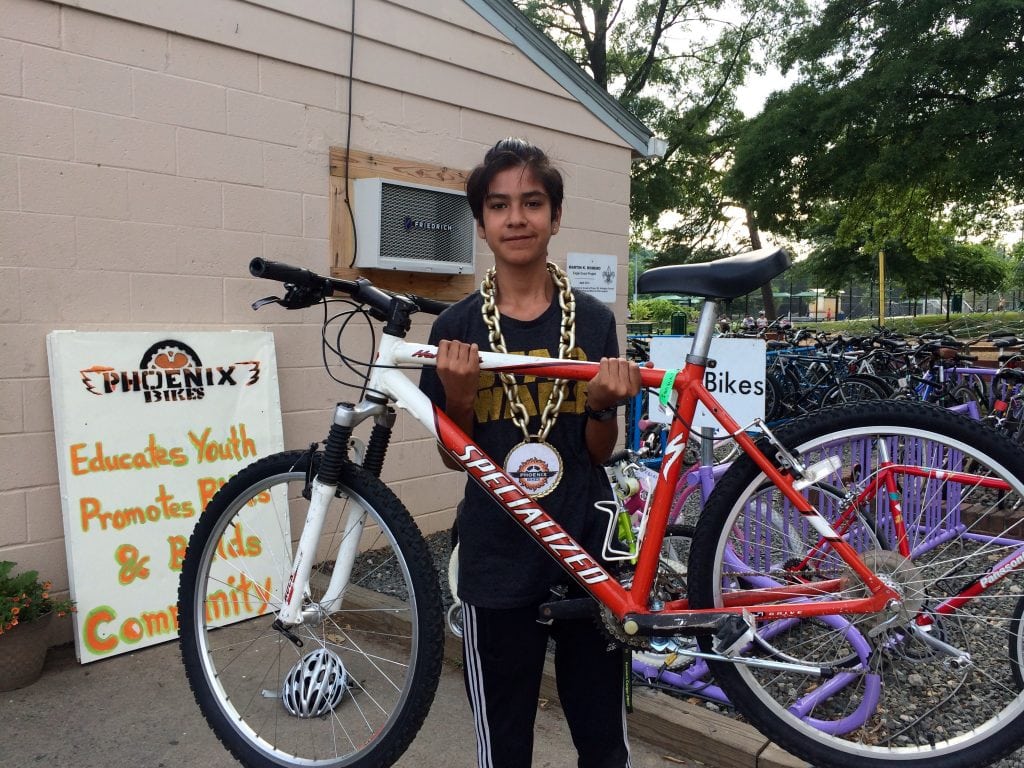 Phoenix is a well-known community and youth education bike shop amongst bicyclists in the area, but there are still folks that ask me "where can I buy a used bike?" or "where can I donate my bike?" Phoenix also offers monthly workshops, volunteer opportunities and, of course, youth education programs.
#2 Gravelly Point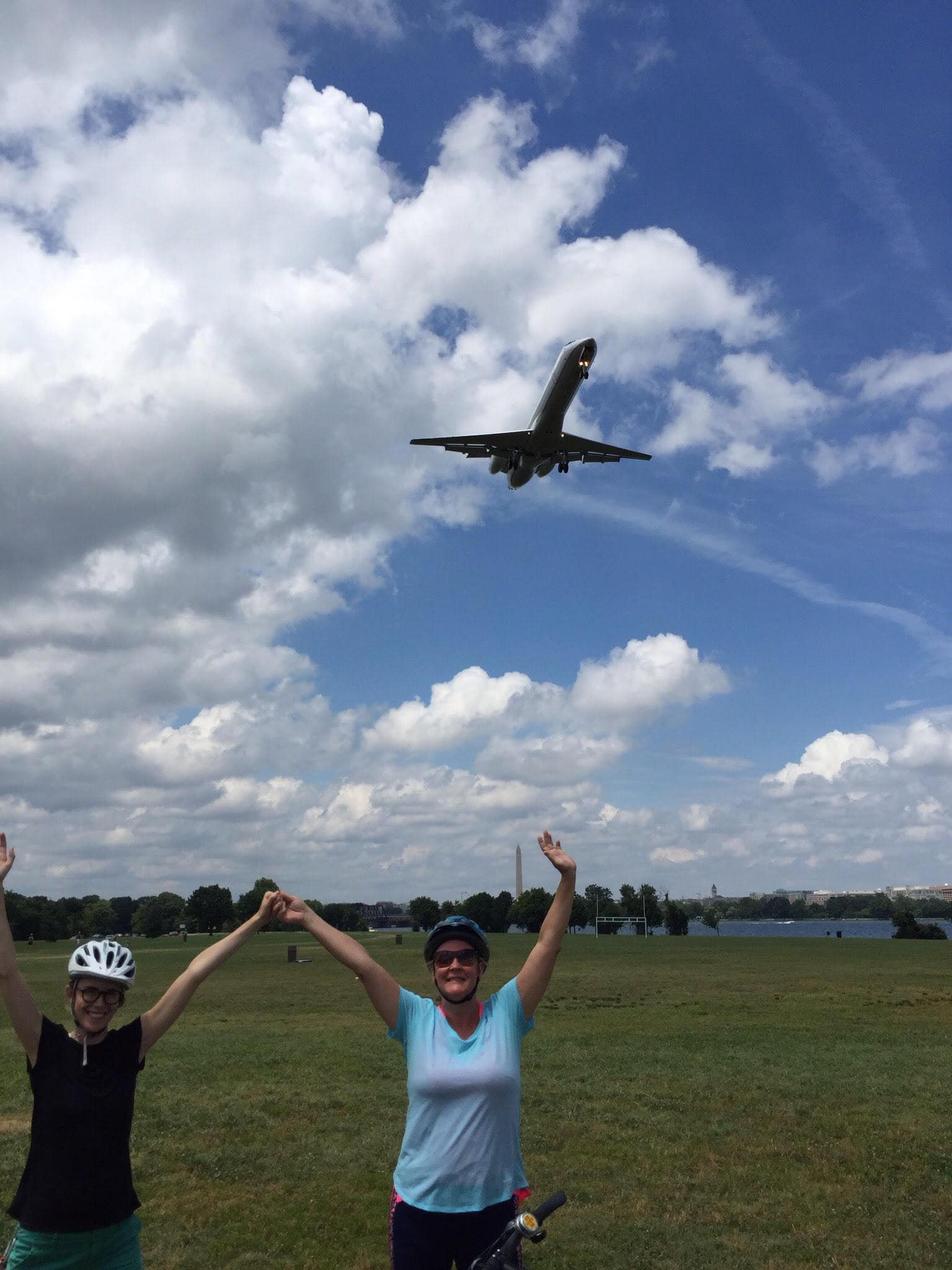 Ever wonder what it's like to stand underneath an airplane right before it lands on the tarmack? Travel down the Mount Vernon Trail towards Alexandria to Gravelly Point and you'll find out!
#1 Bold, abstract art EVERYWHERE
Thanks to WABA and BikeArlington's Taco'bout some Art community ride last season, I became aware of all of the really cool, often strange, art pieces around Arlington. There's also the Arlington Arts Center that hosts classes and gallery events.