DoorDash hustles to double bicycle deliveries in DC by 2018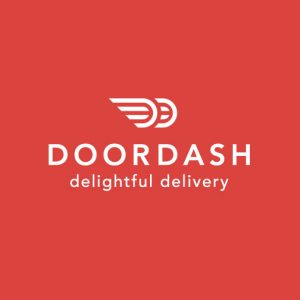 WABA's
Business Members
understand the importance of a community that bicycles. Their membership supports our advocacy, outreach, and education. Our business members are committed to a creating a healthy, more livable region and are adding their voice to a growing number of bicycle-friendly businesses supporting WABA. Today, meet WABA's newest Leadership Level Business Member,
DoorDash
.
DoorDash
is a food delivery company that delivers food from your favorite local restaurants right to your doorstep. Launched in DC in March of 2015, DoorDash has rapidly grown their fleet of "Dashers" who deliver your favorite dishes to you. At this moment of growth, DoorDash has set an ambitious goal: to double the amount of deliveries delivered by bicycle in DC by the start of 2018!
This goal is part of a strategy to become a more bicycle-oriented business. DoorDash has worked to develop a delivery bag that is comfortable for Dashers, and visible to other road users. DoorDash also uses software that takes into account the size and distances of orders to determine whether they are bikeable.
DoorDash became a WABA business member because they know WABA's work makes bicycling safer and more popular, which is integral to the success of their bicycle delivery goals.
As DC manager Ana Karimi stated, "DC is an excellent city for bicyclists. We want to promote this option for Dashers and make sure we are all working together to make bicycling easier, safer, and more accessible."
If you believe in more bicycle deliveries in DC, check out DoorDash. You'll get $5 off your first order of $15 or more with DoorDash when you use the discount code "WABA".
Do you own, work for, or patronize a business that is a good candidate for our
business membership
? Help show your support for a bike-friendly region and WABA's advocacy and get all sorts of perks, including your very own blog post!
Details here
.