You're invited: WABA Member Holiday Party!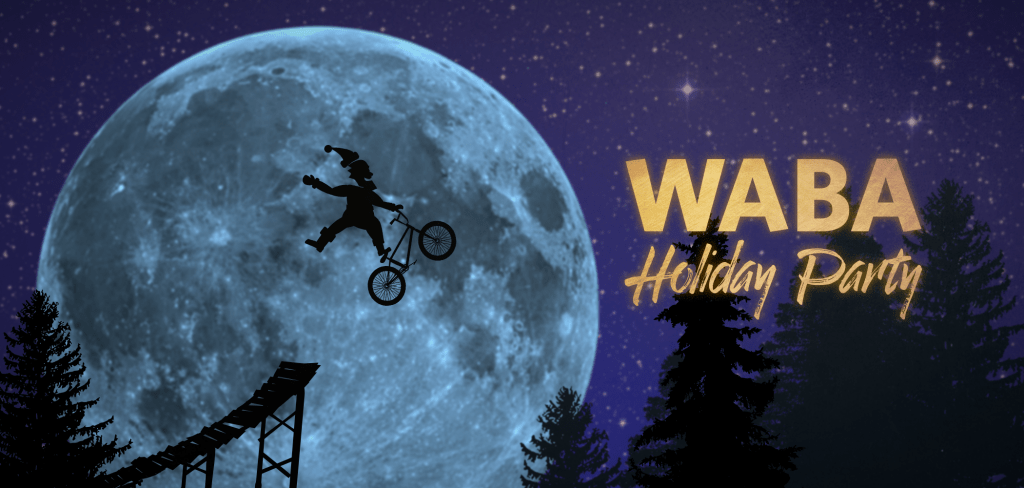 When: Wednesday, December 13th, 6-9pm
Where: 
Bar Roubaix, 1400 Irving St NW, Washington, DC 20010
 (former location of Acre 121)
Who: WABA members (don't worry, you can join at the door!)
RSVP: Join the Holiday Party event on Facebook and invite your WABA friends
All WABA members are invited to join the WABA Staff, Board of Directors, and your fellow WABA members on Wednesday, December 13th at 
Bar Roubaix in Columbia Heights 
for an evening of bicycle cheer. Come eat, drink, and be merry with us in celebration of this year's successes and mingle with fellow WABA members. The party is free and there will be drink specials available for you to purchase at the bar. Bar Roubaix (a new, bicycle themed bar!) has generously agreed to 
match the first $1,000 you donate to WABA at the party! And, 20% of the proceeds from the night go to WABA
, so come ready to support better bicycling and enjoy some drinks!
Want to volunteer to help sell WABA merchandise and keep the night running smoothly? Sign up here.
This party is for WABA members (don't worry, you can join at the door).
 WABA is a member-supported nonprofit organization and your yearly membership dues and donations fund our ongoing advocacy, education, and outreach work. 
We can't do this without your financial investment.
 If you have friends who are not WABA members, bring them and encourage them to join at the party! And, if you're not sure if you're a current dues-paying member, email 
membership@test.waba.org
 or check a recent email from WABA—there will be a note at the bottom. Questions? Email
events@test.waba.org
or call 202-518-0524 x218.