Let's raise $8,000 today!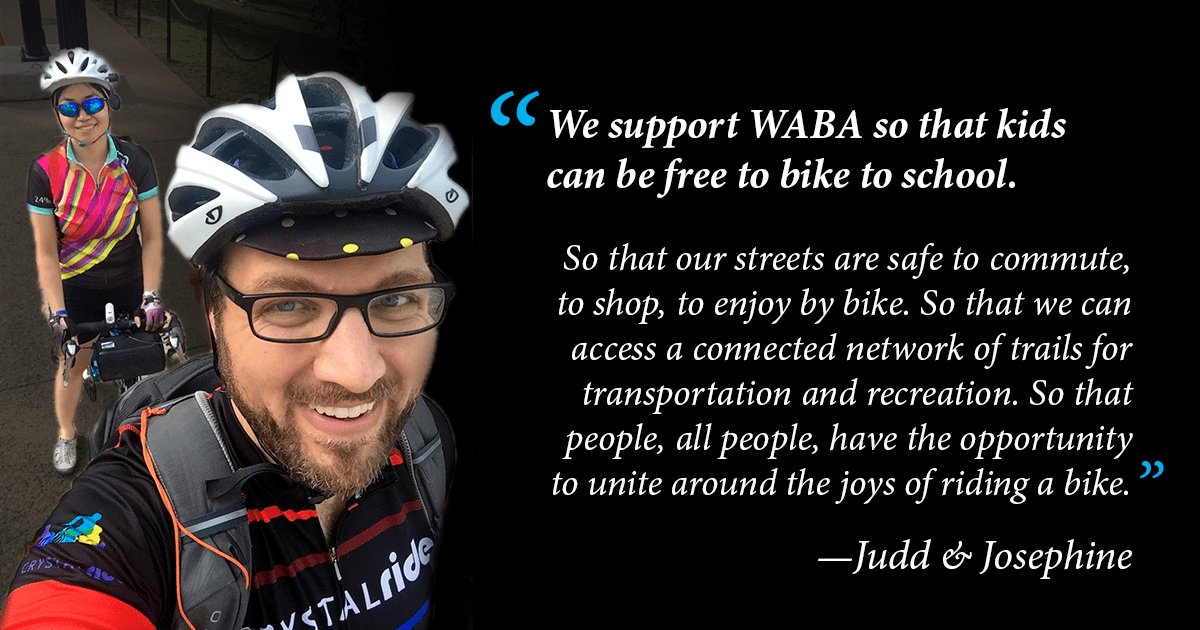 Hi everyone, I'm
Judd
!
Today, my friend Josephine, a handful of other WABA members and I are challenging you to raise $8,000 for WABA
. We'll match every dollar you give before midnight, up to $8,000.
Please join me in giving back to the organization that works tirelessly to make our streets safer.
Until I see you on the Mount Vernon Trail (I'm probably the one rocking a WABA jersey) or at one of the many morning biking coffee clubs, I'll share my story here I was four years old the first time I got grounded. The training wheels had just come off my sweet red Huffy and I was
ready.
My parents could have grounded me for running into the back of a parked car and getting my tire stuck. Instead, they grounded me for being over a mile away from home when I did so. I was fortunate to grow up in places where a kid could bike safely and I rode my bike everywhere: to school, to play with my friends, to the lake to go fishing, and even around the neighborhood to collect aluminum cans.
I was fortunate to grow up in places where people chose to make biking safe for kids.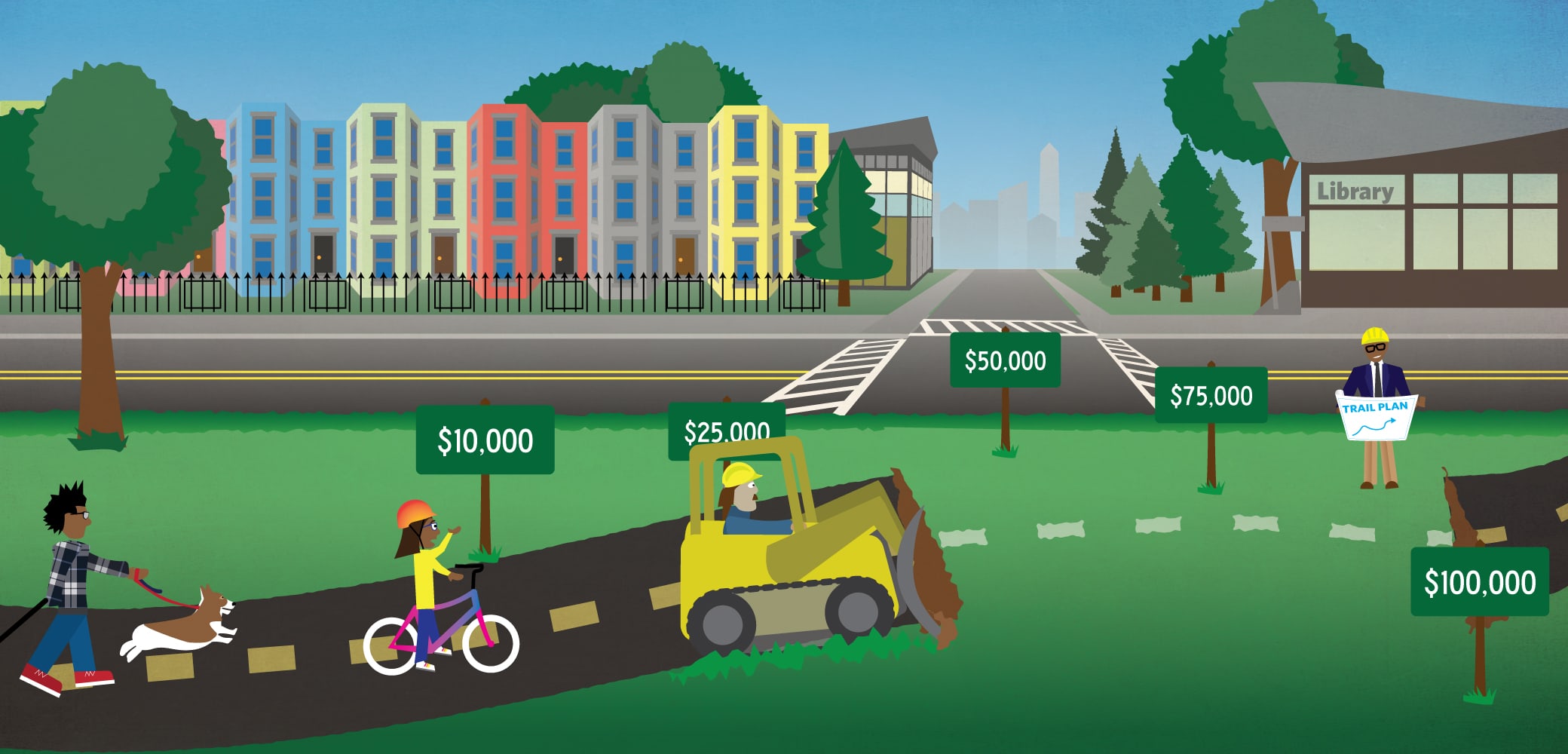 Donate today to support a connected bike network!
As an adult spurred by an abundance of free time during the recession, I bought a bike from Craigslist and hit the trail. It was the best stress relief I could imagine. When I moved to DC a few years later, I was thrilled to discover the W&OD easily accessible via the Columbia Pike Bike Boulevard.
I am fortunate to live in a place where local leaders chose to build and maintain trails.
The first WABA Member I met had a profound impact on my life. Amy encouraged me to give bike commuting a try and taught me everything I needed to arrive at work smelling good and wrinkle free. I was instantly hooked and became a daily rider. Amy was the first of many WABA Members who would become my friends; people from every race, religion, profession, and age group. My life is better from all of the adventurous group rides, jokes shared over a cup of coffee, and secret routes exchanged.
I am fortunate that such a diverse, inclusive group of people gathered to form a community of people riding bikes.
I support WABA so that kids can be free to bike to school. So that our streets are safe to commute, to shop, to enjoy by bike. So that we can access a connected network of trails for transportation and recreation. So that people, all people, have the opportunity to unite around the joys of riding a bike.
Please join me and make a donation today to give more people the joy of a safe place to ride with a supportive community.
With gratitude, WABA Member Judd PS: $8,000! Let's make this happen! 
Please give today.