Meet Jonathan Stafford, our new Vision Zero Campaign Coordinator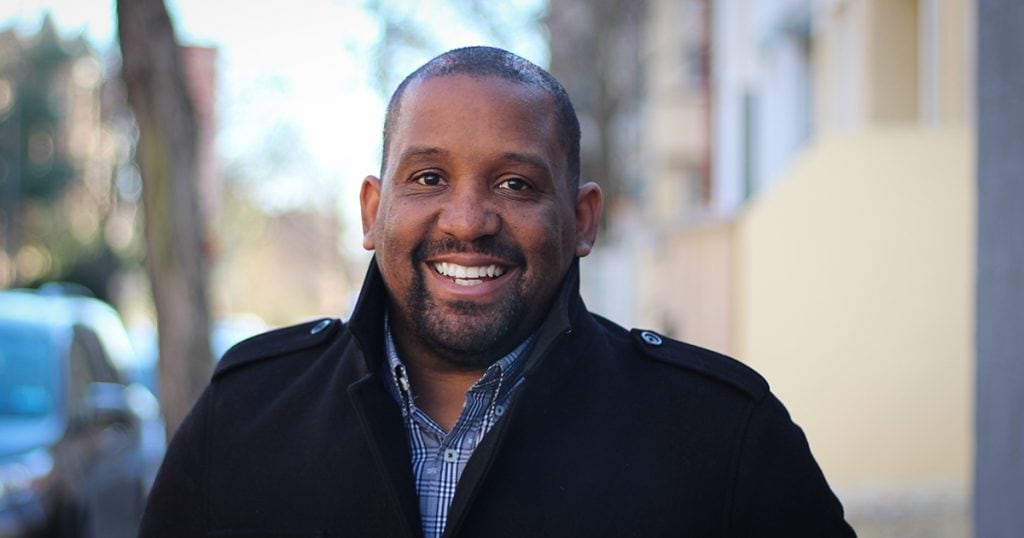 Hello! I'm Jonathan Stafford, one of the new Vision Zero Campaign Coordinators. Back in 2016 I worked as an intern at WABA, exploring the intersection between Faith and Public Policy in transportation. I am extremely blessed to return to WABA and to take up the important work that connects each of us to D.C.'s plan for zero traffic related deaths in all of our communities. While serving as a police officer in Texas, I found that I really enjoyed being assigned to the bike patrol for Mardi Gras festivals. After I left the police department and moved to Nashville, I began cycling more often – eventually commuting to school and work by bike. Social justice was my focus and cycling became my passion. Putting on a suit and getting around town by bike was just a way of life. In Rochester, NY, where I've lived for the past few years, I'm know as the minister who rides his bike to Sunday worship services. As a Vision Zero Campaign Coordinator here at WABA, I get to mix my love of bicycles and social justice work, advancing conversations about race, gentrification, injurious policing, and other justice related issues. This is work that can not be done alone and I look forward to working with residents of DC to make our streets safer for everyone.
Bike trivia about me:
My ideal commute
: Trees, fresh air, not too many hills and less than 15 miles.
My style of riding
: I mostly commute. But I have started bike camping and look forward to taking a few trips when the Spring arrives.
That one bike do I wish I still owned
: my Panasonic Tourist named "Forrester". Vintage styling, full fenders, and British racing green. Named after the title character from the film
Finding Forrester
!