She won a free bike, will you?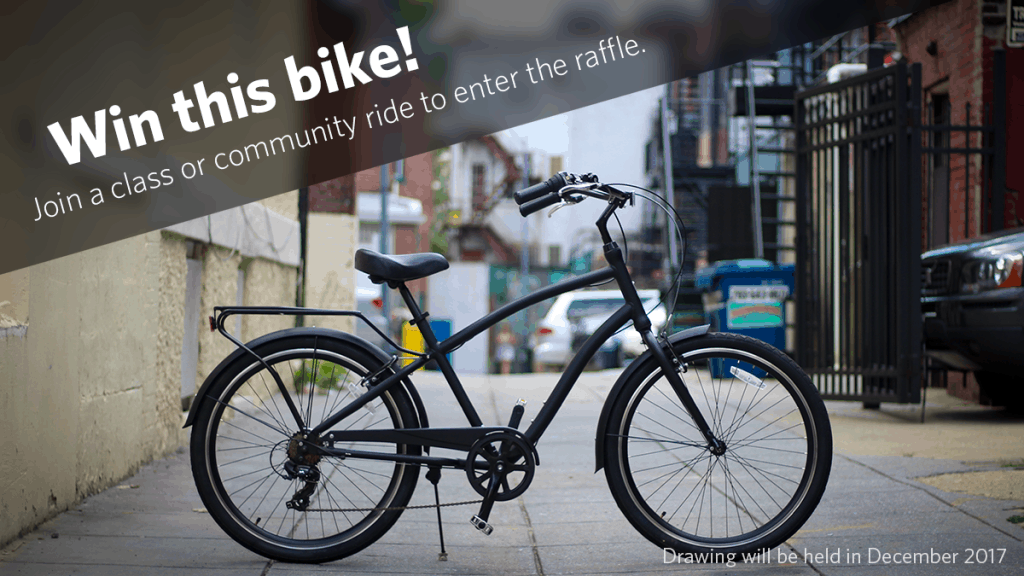 You may not know Celeste, but she was a WABA bike education student last year. By attending a bicycle education class in 2017, Celeste was automatically entered to win the sweet bicycle you see above. Celeste signed up for a
WABA
 Learn to Ride class because the time was finally right. She had lived long enough without being able to ride a bike. She was proud of her great life surrounded by friends, working as a professor and staying active within her community. What she didn't have was the experience of enjoying life on two wheels. This is where WABA came in. In the span of three hours, Celeste was introduced to wearing a helmet properly, how to make sure her bike was properly fitted for her, and finally all about how to balance. After meticulous practice pushing with her feet, Flintstones-style, Celeste was ready for pedals. After a few wobbles and shakes (from nerves and still being new at the whole balance thing), Celeste was pedaling a bicycle all by herself for the first time in her life! She walked away from the class with a new found skill and the feeling of success. Little did she know that she was also walking away with a brand new bicycle.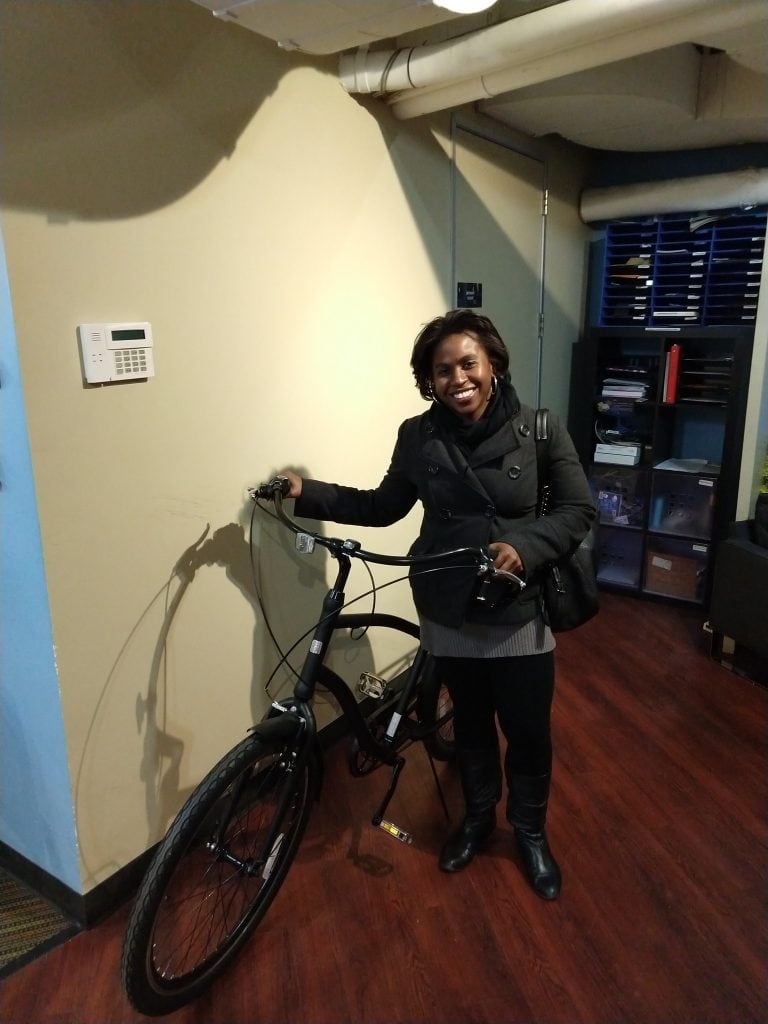 Due to the generous support of a WABA member, the Adult Education team received a bicycle to raffle off during the Fall 2017 season. Anyone that learned to ride for the first time in a
learn to ride class
, brushed up on their riding skills in a
city cycling class
; or discovered the greater bicycling community in a
community ride
was eligible to win the bike. By participating in a class you're guaranteed to win (just not guaranteed to win a bike). You will win the feeling of being connected to an awesome community–the incredible local biking community! You will win new skills and tricks to find more joy and comfort while riding a bicycle. And, maybe, just maybe, you could win a bike. So, what's stopping you? Come and win in a class this spring.
Check this space
in the next couple of weeks to view the schedule. Or,
enter your email address here
and be notified when the schedule goes live. Happy riding!