2018 Annual Meeting and Officer Elections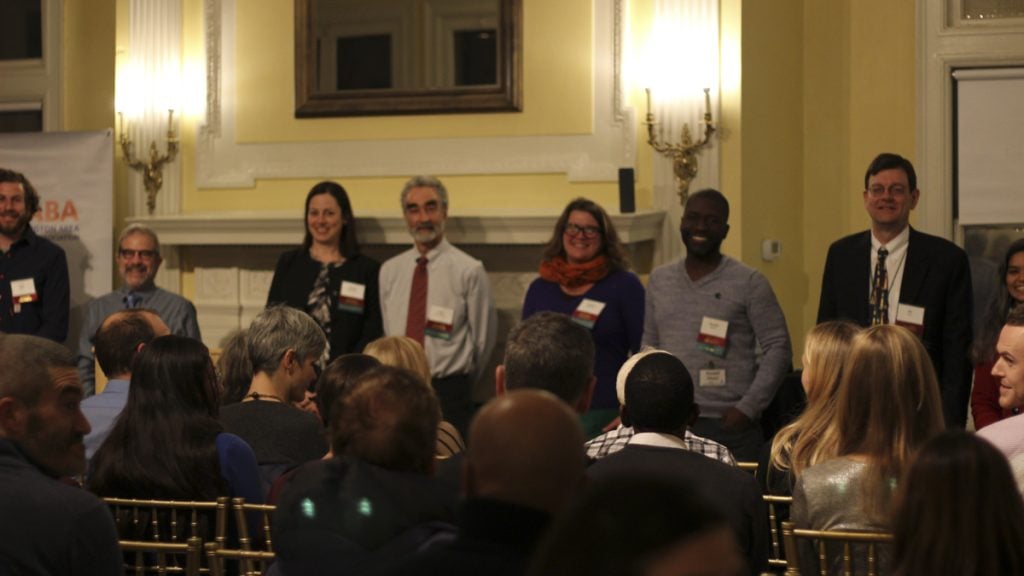 The Washington Area Bicyclist Association Board of Directors held its 2018 Annual Meeting on Thursday, February 8
th
at the Josephine Butler Parks Center in the Columbia Heights neighborhood of DC. Executive Director Greg Billing and Board President Paul d'Eustachio presented the state of the organization and answered questions from members in attendance. Members voted in a slate of six new and returning Board Directors to serve the organization for the 2018-2020 term. The following individuals were voted in by the membership as Directors:
Peter Gray,
returning
Paul d'Eustachio,
returning
Matt Liddle,
returning
Elizabeth Lyttleton,
returning
Martin Moulton,
returning
Randall Myers,
returning
Jim Titus,
returning
Chioma Ohalete,
new*
*Technical note, Chioma Ohalete was elected to complete the second year of an open two-year term. In 2019, Chioma will be recommended to serve a full two-year term.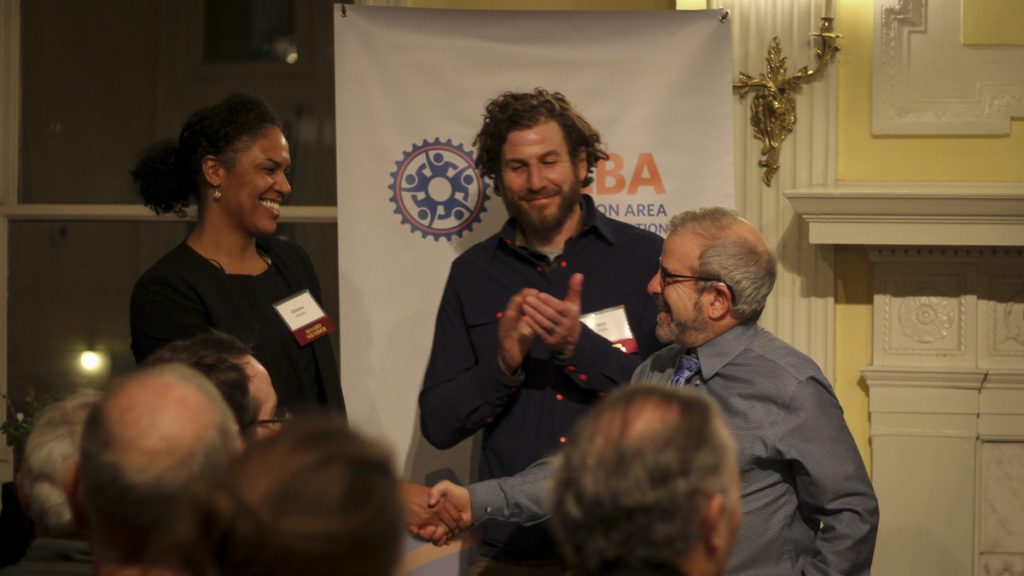 A special welcome to our newest Director Dr. Chioma Ohalete, DO. Chioma got involved with WABA through our adult education program in which she is an active instructor.  During the day, Chioma is Family Medicine Physician at the
Walker-Jones Health Center
.  A full bio for Chioma and all Board Directors can be found on the WABA
website here
.
In accordance with the WABA  Bylaws, the Board held its officers election on Monday. March 19, 2018. By a unanimous vote, the Board elected the following officers for the 2018-2019 term:
Joanne Neukirchen, President
Martin Moulton, Vice President
Paul d'Eustachio, Treasurer
Jessica Hough, Secretary
The WABA Board of Director is comprised of 13 Directors who serve two-year terms with half of the board elected annually. Elections are held at the Annual Meeting scheduled in the first quarter of a new year.