Bike Your Heart Out at DC Bike Ride
From our partners at DC Bike Ride
: We're so excited to announce the headliner of the DC Bike Ride Finish Festival: get ready to gear up for some go-go music with DC's own legendary Trouble Funk and DJ Little Bacon Bear!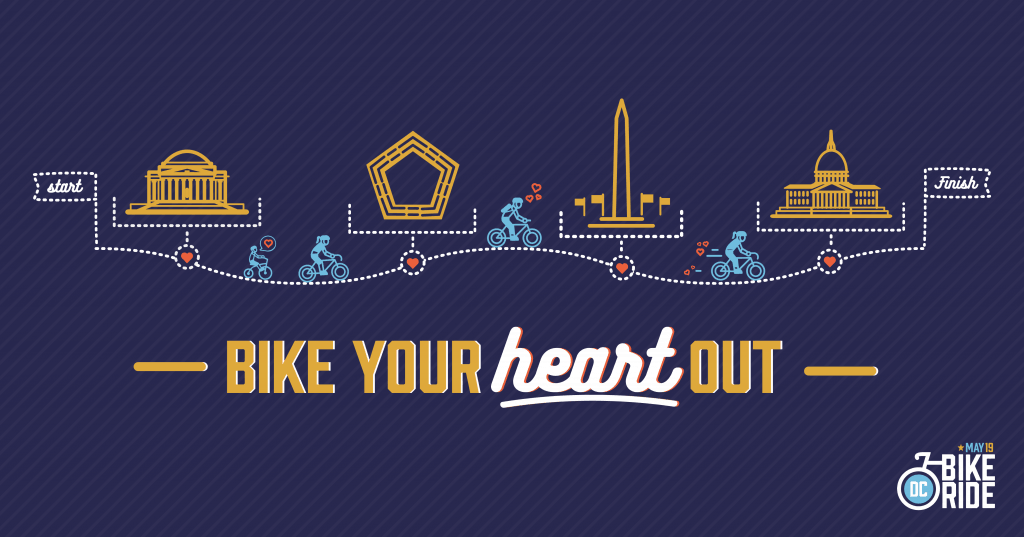 DC Bike Ride is DC's only closed-road, car-free, recreational bike ride. Join us in celebrating what makes DC, DC: the people, the culture, the music, and the joy of biking around a beautiful city. The third annual DC Bike Ride will take place on Saturday, May 19 and feature a 20-mile scenic route with absolutely no cars (or you can opt for the 6-mile short cut course). Registration is filling up fast and the price increases on April 1. WABA Members and supporters can
register now
using the promo code
WABALOVE
to receive $5 off standard registration until April 1.
Register now
!