Speak up for better places to bike across the region?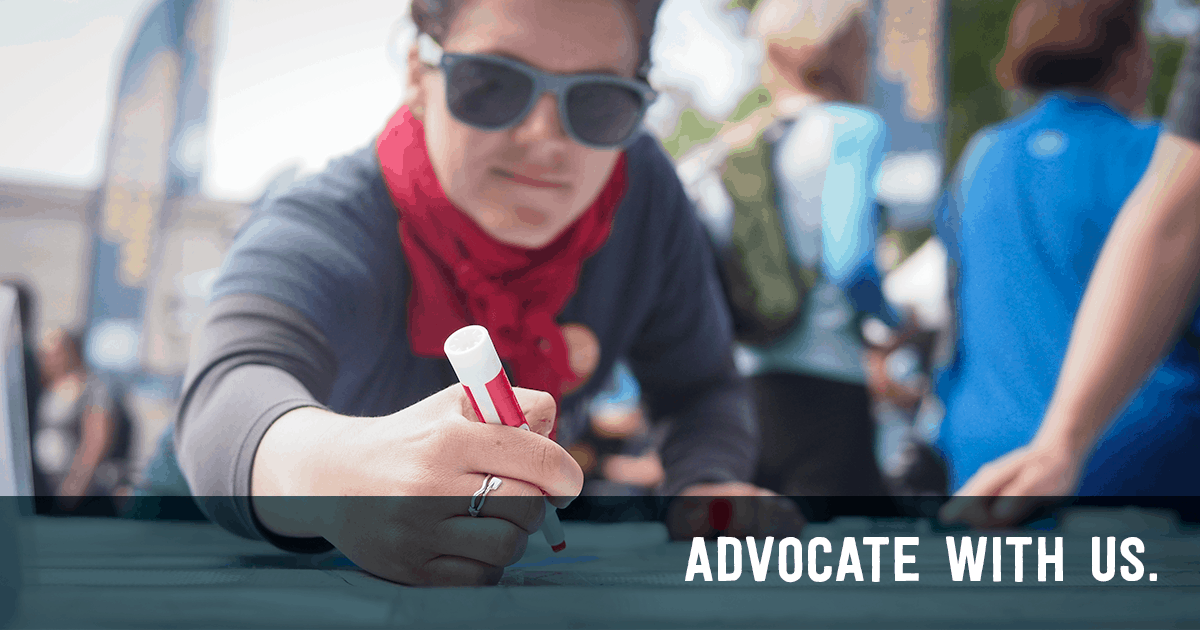 How are you helping make DC a better place to bike this month? We hope you're out riding your bike, of course! But you can go a step further by attending an upcoming public meeting to support building new protected bike lanes across the city.
C St. NE Rehabilitation
Thursday, April 26 6:00 – 8:00 pm Rosedale Recreation Center 1701 Gales St. NE DDOT is nearing final design on a rebuild of C St. NE from 14th St. to 21st St. NE and parts of North Carolina Ave. The new design would drastically reduce speeding and includes protected bike lanes, shorter road crossings, and more green space.
More info at the project page.
Connecticut Ave Streetscape in Dupont
Thursday, April 26 6:00 pm Wework Dupont 1875 Connecticut Ave NW, 3rd Floor Discuss ideas for a new bike and pedestrian friendly Connecticut Avenue streetscape between Dupont Circle and California St NW! This project includes a deck-over plaza from the Dupont Circle to Q St. Show up to make the case for protected bike lanes!
Find more information at the project page
.
Veirs Mill Road Master Plan
Thursday, April 26, 6:00 pm MRO Auditorium
8787 Georgia Ave, Silver Spring
.
The Montgomery County Planning Department wants to change Veirs Mill Road to slow drivers and protect people walking, biking and taking the bus. Among the many planning topics, the draft Veirs Mill Master Plan proposes dozens of Vision Zero recommendations including:
Build a combination of 2-way protected bike lanes, sidepaths and neighborhood greenways for a continuous, safe, and low-stress bicycle route,

Build continuous sidewalks on both sides of the road,

Implement the proposed Bus Rapid Transit plan for Veirs Mill,

Add trees and landscaping to buffer people from cars,

Add new traffic signals, refuge islands and protected intersections that give people walking and biking priority for crossing the road,

Remove high speed turn lanes,

And reduce the speed limit to 35 mph.
Agenda
21st & 22nd St. NW
Wednesday, May 23 6:00 pm West End Library 2301 L St NW This is the first public meeting for the 21st/22nd Street NW protected bike lane project. DDOT staff will share existing conditions findings and draft selection of three alignments to advance to 10% design.
More information can be found here
.
Here's a DDOT flyer with more details
Biking & Walking in Regional Planning
Planning for easier walking and biking usually happens at the local level, but major decisions, affecting billions of dollars in transportation funds, happen at the region's Transportation Planning Board. The TPB is updating its long range transportation plan, called Visualize 2045. For the first time, biking and walking connections to transit and trails could have a special focus in this plan! Attend a meeting to make sure biking and walking projects get the funding they need. Rockville: April 26, 7pm Executive Office Building 101 Monroe Street Rockville, MD 20850 District of Columbia: May 1, 7pm Metropolitan Washington Council of Governments 777 North Capitol Street NE Washington, DC 20002 Arlington: May 2, 6:30pm Arlington County Public Library Central Library Auditorium 1015 North Quincy Street Arlington, VA 22201 Fairfax: May 8, 7pm Providence Community Center 3001 Vaden Drive Fairfax, VA 22031 Learn more at
https://www.mwcog.org/visualize2045/participate/