Takoma Bicycle gets a fresh look
WABA's Business Members understand the importance of a community that bicycles. Their membership supports our advocacy, outreach, and education. Our business members are committed to a creating a healthy, more livable region and are adding their voice to a growing number of bicycle-friendly businesses supporting WABA. Today, meet Takoma Bicycle.
You know how you feel when you're cruising down a protected bike lane? Wind in your hair (through your helmet, of course), smile on your face, not a worry to be bothered by? It's pretty magical, right? That's the beauty of design. Much like the layout of a street, the layout of a bike shop has the power to create the same effect as that protected bike lane
—
leaving you with a smile on your face, and ready to start riding. Bike industry veteran and Takoma Bicycle owner Bruce Sawtelle, has been thinking about bike retail since running around his father's Schwinn shops as a kid. Bruce's dad implemented the innovative retail model of Schwinn with a clean, well-lit and organized sales floor, and exceptional customer service. But since the Schwinn retail revolution of the 1960s, not much has changed for shops. To drive that improvement, Bruce sends employees to retail training sessions each year. And as a member of the National Bicycle Dealers Association Profitability Project (a bike retailer group), Bruce has visited stores across the country to experience the best of various retail models. Since opening Takoma Bicycle in 2010, Bruce has focused on welcoming all types of riders, from the commuter and the casual weekend rider to kids and families. In the spirit of innovation, Bruce wanted his shop's layout and design to reflect Takoma Bicycle's focus on customer experience.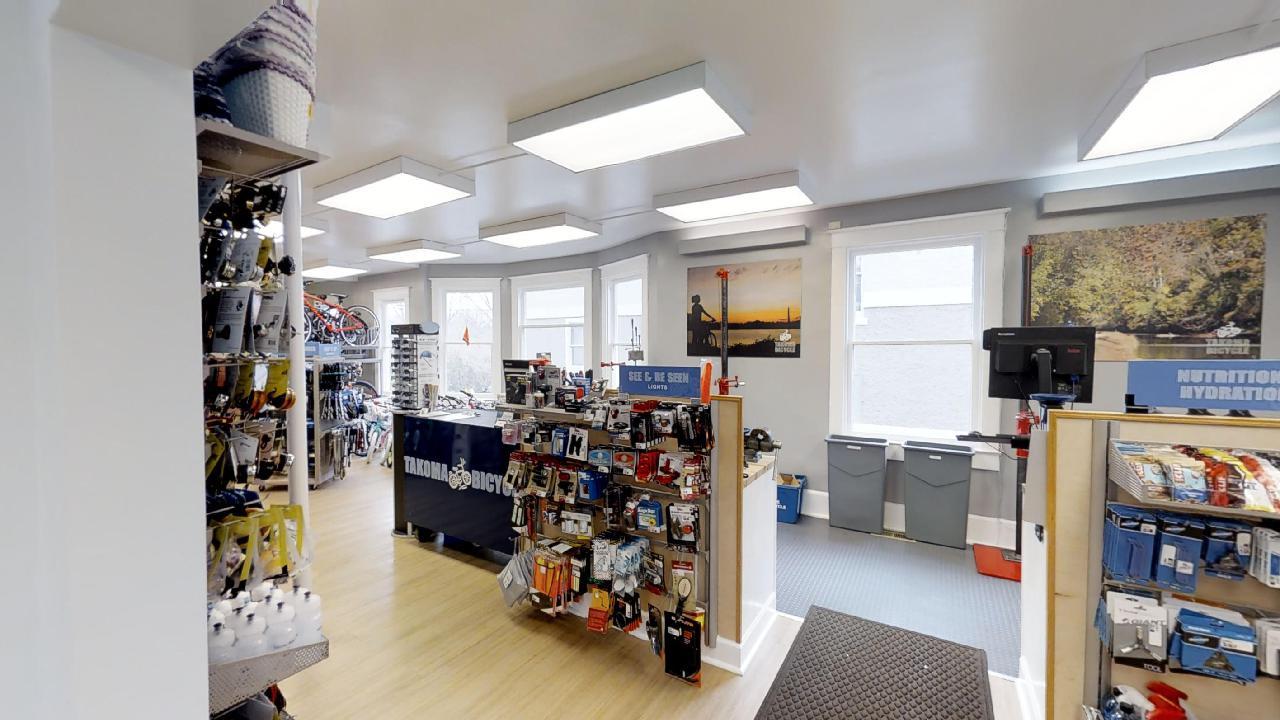 Bruce worked with award-winning retail designers at 3 Dots Design in November 2017 to remodel his store. Some highlights are the new e-bike display, a remodeled kids accessory area, bright apparel section, signs for merchandise categories to orient shoppers, a brand new well-lit fitting room, and storage room that brings hundreds of helmet boxes off the retail floor. New elements clean up the small space and invite customers to stay, chat, and shop. Whether or not you appreciate the intricacies of bicycle retail, you can appreciate a great bike shop experience, and Takoma Bicycle is worth a visit. While you're there, make sure you say hi to Bruce who continues his father's legacy and services the families and commuters in the lovely Takoma Park community.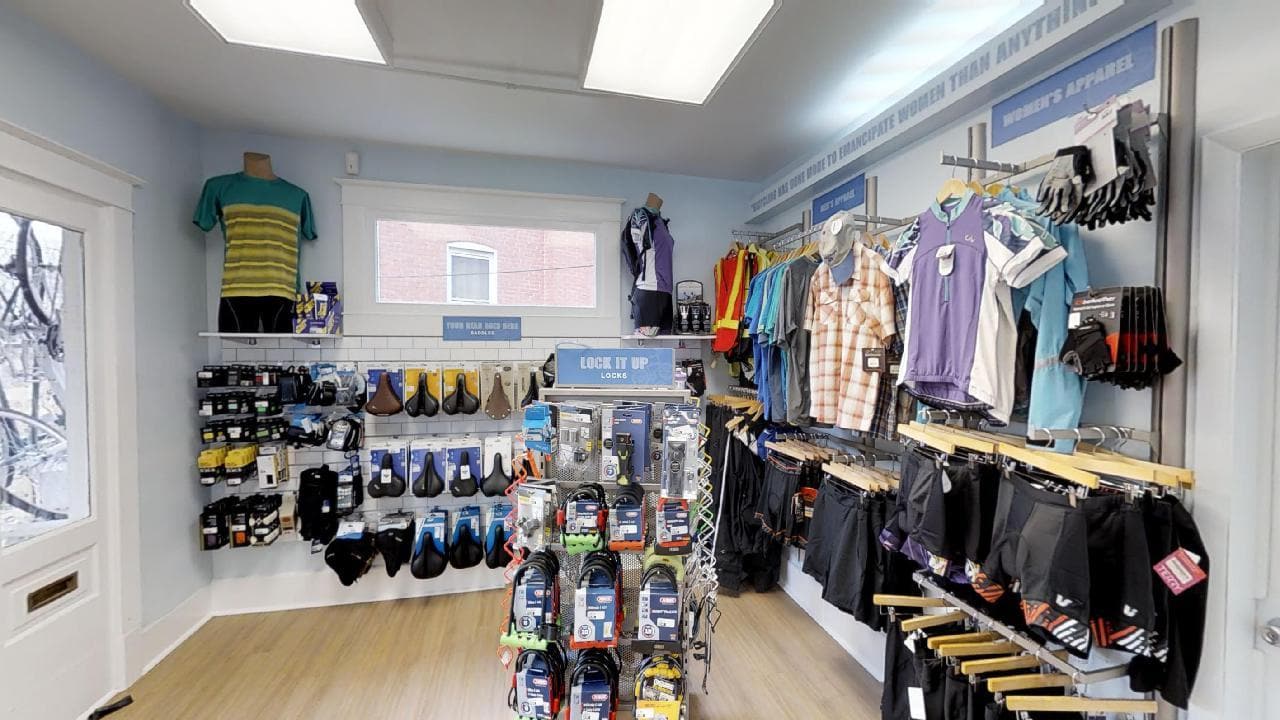 Do you own, work for, or patronize a business that is a good candidate for our business membership? Help show your support for a bike-friendly region and WABA's advocacy and get all sorts of perks, including your very own blog post! Details here.