The Role of a Closed Road Bike Ride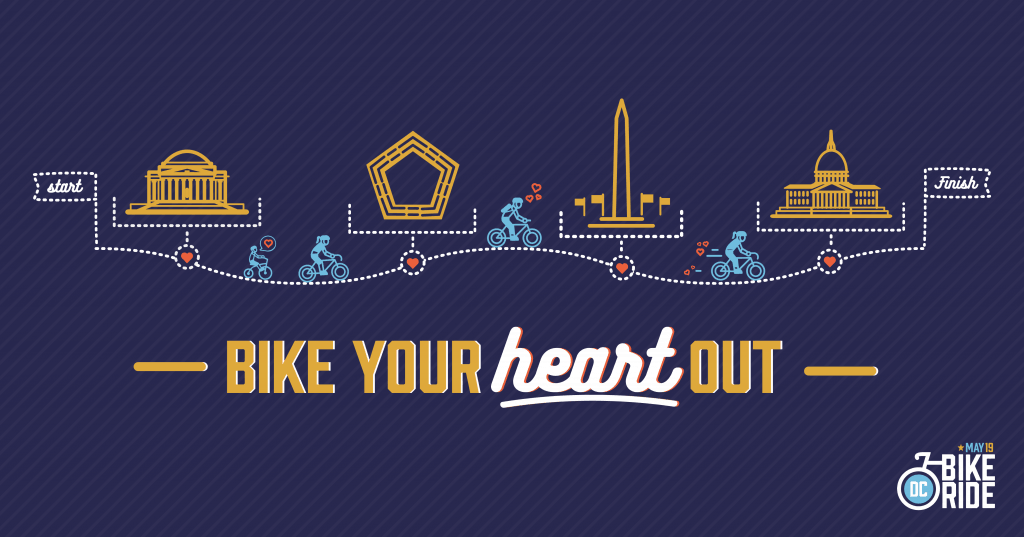 From our partners at DC Bike Ride:
We hope you will join us on May 19 for
DC Bike Ride
, an incredible fundraising opportunity for WABA that supports their advocacy work on Vision Zero and street safety for all.
DC Bike Ride
is very special. It is the region's only closed-road, car-free, recreational ride. No other event like this exists. A closed-road ride serves a critical purpose in the bicycling community by reaching those "interested but concerned" bicyclists and invites them to try bicycling. WABA is a founding partner and the non-profit beneficiary of this event. The event inherently promotes bicycling and brings down barriers to biking, thus attracting new people to bike regularly and for transportation. If you've been a WABA supporter for a while, you may remember
Bike DC
. WABA was also a non-profit beneficiary of that event, but it was cancelled in 2013 due to permitting challenges, leaving DC without a recreational, closed-road bike event. We are fortunate that, along with WABA's help, we were able to keep a closed-road, recreational ride in the DMV area alive. Join us.
Register today
for DC's only closed-road bike ride.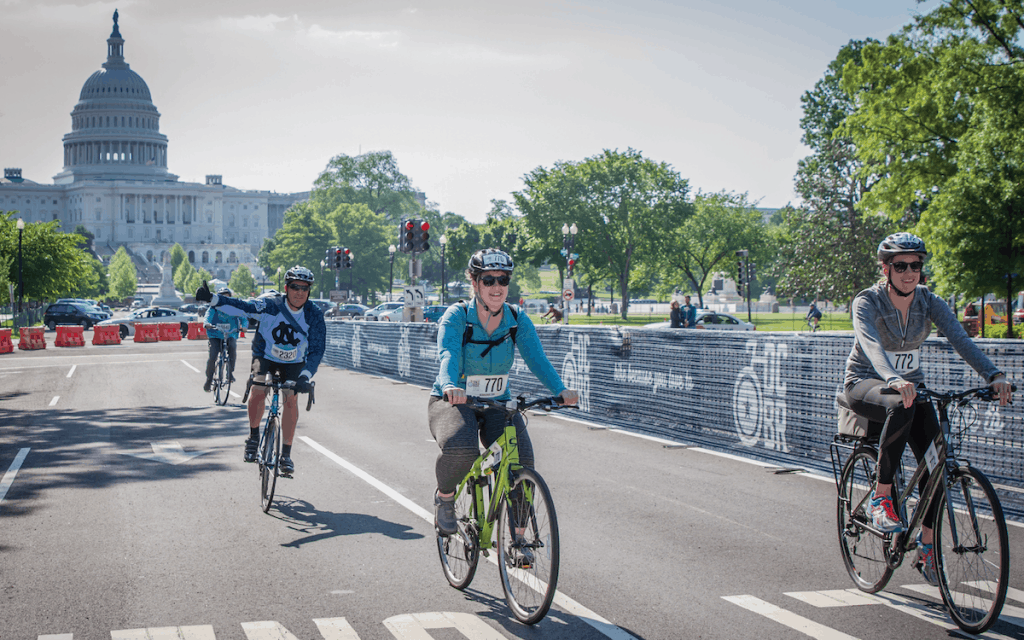 More about DC Bike Ride
: The event features a 20-mile scenic route with absolutely no cars; you can also opt for a 6-mile short cut course. The event is not a race – it is completely recreational and allows participants to go at their own pace. For more information about the event visit
www.dcbikeride.com
. Registration is filling up and the price will increase on May 1. WABA Members and supporters can
register
using the promo code
WABALOVE
to receive $10 off standard registration.
Please join us on May 19 for DC's only closed-road bike ride
.