Let's Mingle: Summer WABA Member Mixer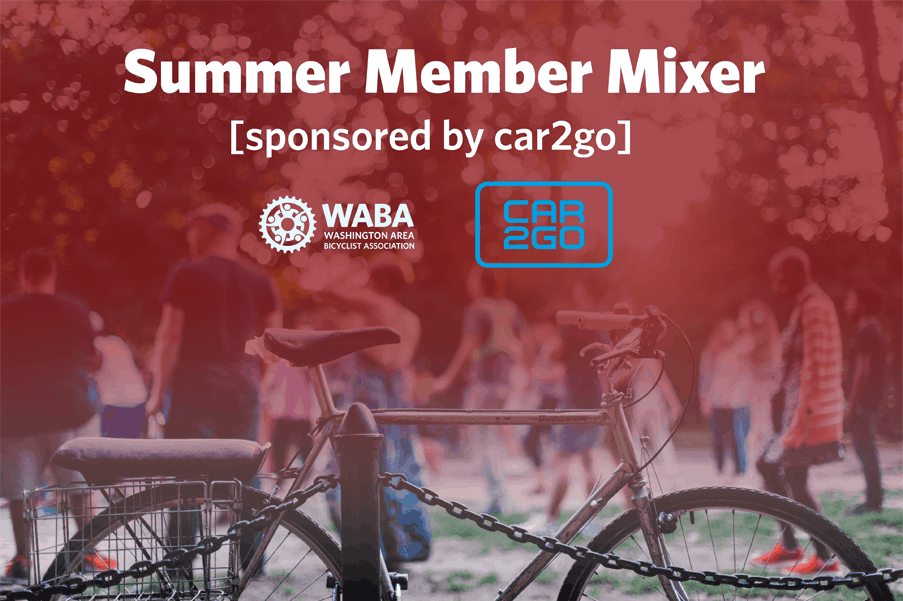 Photo by Peter Hershey
Whether you became a WABA member 10 days or 10 years ago, every one of our 6,000+ members is passionate about WABA for a unique reason. What's yours?
Join us on Wednesday, June 20th
 at Johnny Pistolas from 5:30pm-8:30pm and let's mingle at our Summer WABA member mixer sponsored by car2go, our partner in safety, environmentalism, and the future of urban landscapes. Learn about the many ways WABA members connect with our work and each other. The first round's on us!