Meet Robert Gardner, our new Advocacy Director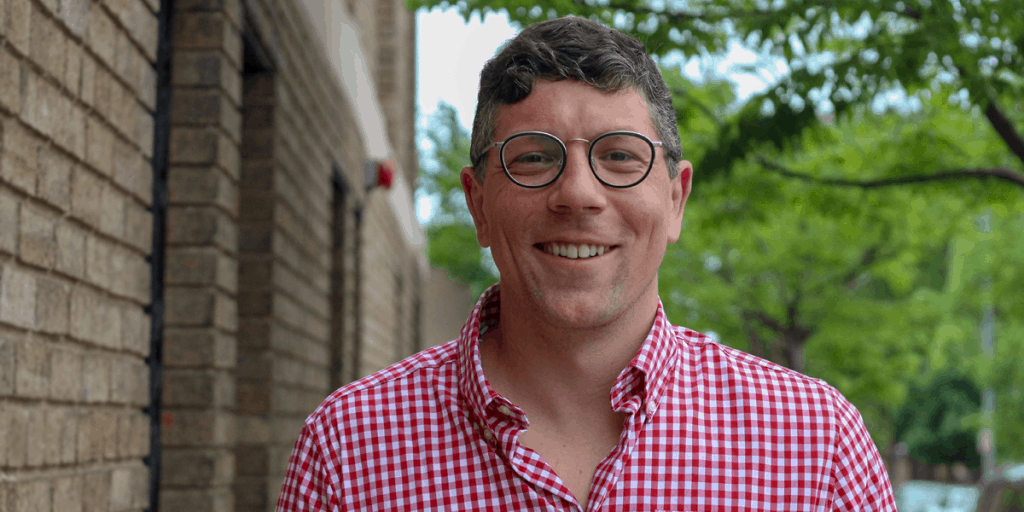 Hello! I'm Robert Gardner, the new Advocacy Director here at WABA. I feel so privileged to be able to be back home here in the DMV and work with WABA to make the region a fun, safe and exciting place to bike for everyone! I've spent the past 10 years working on national and international advocacy campaigns based in DC and in Brooklyn, NY. It was during my time doing environmental advocacy, that I was lucky enough to live and work for a time in Amsterdam — it is was there that I really caught the bicycling bug. The culture of biking for everyone really blew me away. Having braved the Georgia Avenue commute between Takoma Park and Gallery Place for years, I always felt like I was competing for space — racing cars to try and stay safe. I'm so happy to have had that education and to see the importance of urban planning in changing the way that people use public space. I hope to continue the progress WABA has made over the past 46 years, and I'll work hard with our incredible advocacy team to make our region the safest, most enjoyable place to ride in the country. As Advocacy Director, I am thrilled to work with our community organizers on the Vision Zero campaign, with the Capital Trails Coalition, our action committees and in partnership with advocates across the region. Looking forward to the road ahead!
Bike trivia about me:
My ideal commute
: A leisurely pace on protected bike lanes!
My style of riding
: I commute to work, grocery shop, and run errands on my bike, so I am generally in an urban setting. I take safety very seriously, so you'll always find me stopped at red lights.
That one bike do I wish I still owned
: I had a mid-70s Schwinn Le Tour that was canary yellow that I commuted on for a year — someone must have "borrowed" it from a Metro stop because I haven't seen it in a few years. I look forward to meeting many of you at
Bike to Work Day
!