Don't Forget Bikes on A New Columbia Pike
Getting from Columbia Pike to Pentagon City by bike is a roundabout and tricky ordeal. As part of
Arlington National Cemetery's Southern Expansion
plan, that trip will become a little more direct, but not much better. The Army is working with Arlington County to reroute and build anew, three quarters of a mile of east Columbia Pike to make room for more burial sites. Their preferred plan would create a new 4 lane road with a 10 foot wide sidewalk for biking and walking on the north side. We know we can do better.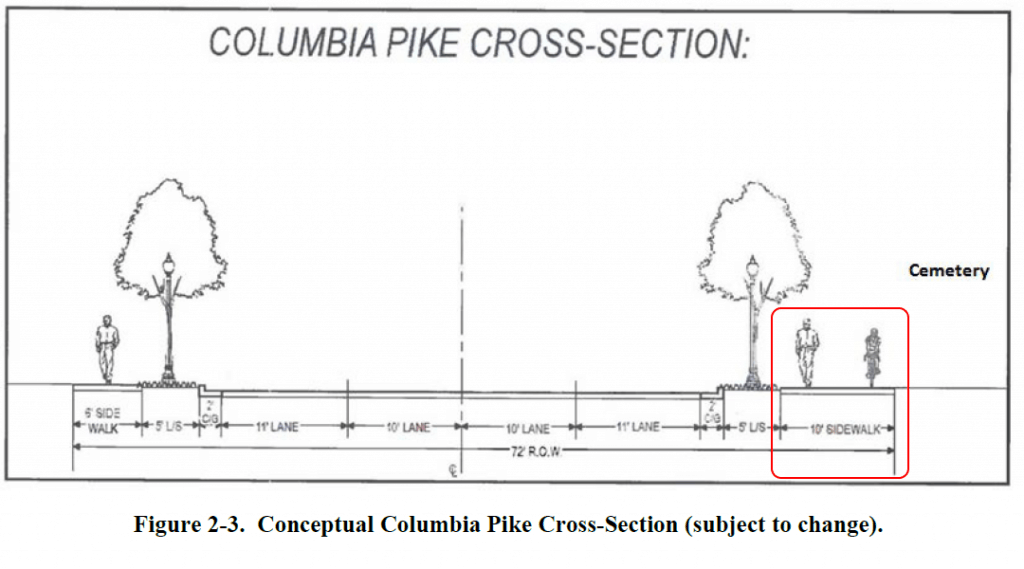 Instead, the new Columbia Pike should include separate spaces for all modes: sidewalks for walking, curb-protected bike lanes for bicycling, and driving lanes for cars and buses. This is not too much to ask for a new road, built from scratch. We only get one shot at getting this right.
Southern Expansion project page
.