Where's WABA?: September Edition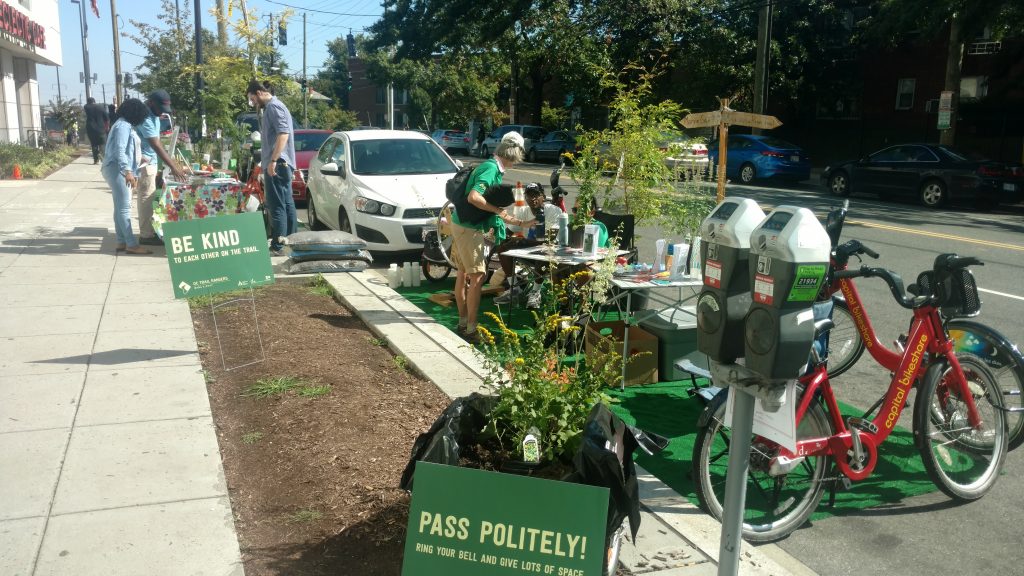 Have a trail or bike question? You're in luck because it's September – which means all the street festivals happen and WABA has a busy schedule planned! We'll have trivia, oodles of really great bike maps and lots of thoughts on getting around our region. Find us at:
Park(ing) Day
Friday September 21st, 9:00 am – 4:00 pm 2101 Martin Luther King Jr Ave SE, Washington DC
Hillcrest Community Day
Saturday September 22nd, 11:00 am – 3:00 pm 3100 Denver St SE, Washington DC
DC State Fair
Sunday September 23rd, 11:00 am – 8:00 pm 4th and M St SW, DC
H St Festival
Saturday October 13th, 12:00 pm – 7:00 pm ~600 H St NE, Washington DC Want to help us spread bike love and talk your socks off?
Volunteer as part of our outreach team.