Your Chance To Be Heard About Safe Streets in DC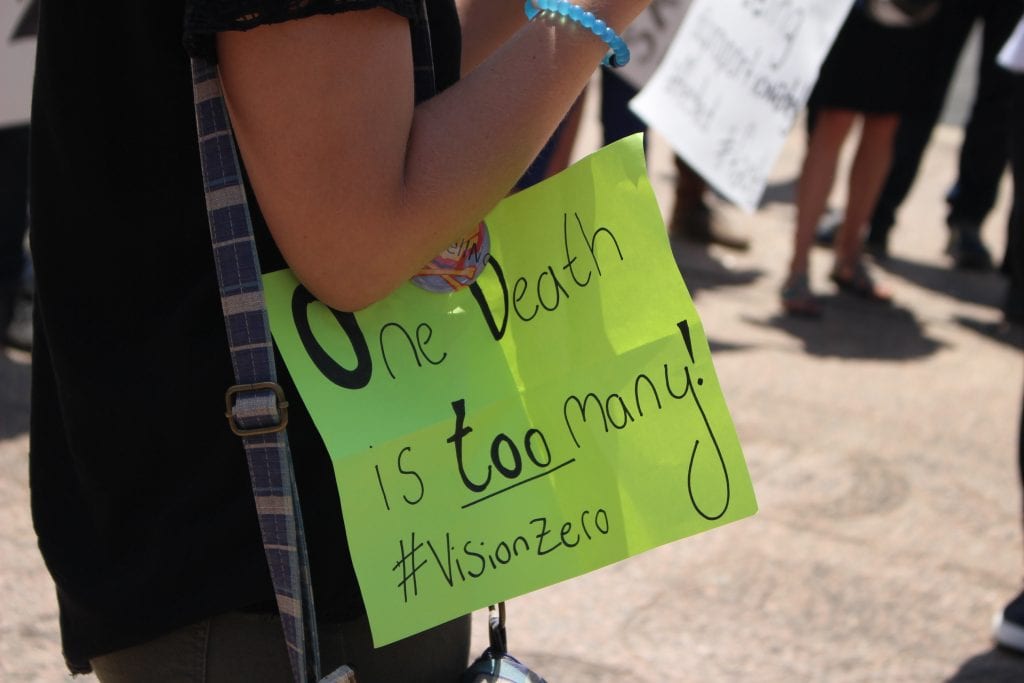 It is no longer up for debate:
the DC Government hasn't been fulfilling its commitment to Vision Zero
. But because of your work, they have decided to move towards getting back on track. We've written letters, we've testified, we've ridden in memoriam—and last July, we rallied in front of the Wilson Building. We are pleased to report, that since that time, WABA and advocates in the community have followed up—and
they have heard you!
Below is a partial list of commitments that the city is making right now:
The city is going to create an Office of Vision Zero, staffed by career professionals and safety experts, and focused solely on Vision Zero implementation. This is a great step!
The city is going to establish a Vision Zero working group of agency Directors to focus on implementation of commitments. This actually bumps Vision Zero up from a department commitment, to a city wide commitment. That is a good thing.
As a first step to address safety on H Street NE, the city will expand its signage and pavement markings at 3rd and H Streets and is doing testing to fill the streetcar tracks—which is good news, but unfortunately, that comes without a firm date for installation on the entire corridor.
Make no mistake: this is a win! But this is only one step. We've got to keep our voices high! Adding to that list above, Councilmembers Allen and Cheh are holding a joint hearing on the city's implementation of its Vision Zero commitment. Importantly, these are two DC Council committees with oversight over dozens of city agencies. It shows a key recognition that for the city to reach Vision Zero, it requires the efforts of the entire Wilson Building, not just DDOT.
And we are asking you to show up and let the city know how it's doing.
Who:
Committee on Transportation and the Environment and the Committee on Judiciary and Public Safety
What:
Hearing on the Implementation of the Vision Zero Initiative and the Bicycle Pedestrian Safety Amendment Act of 2016 (
full notice here
)
When:
September, 27th, 2018 at 1:30 PM (show up early as you have to go through security)
Where:
John Wilson Building, 1350 Pennsylvania Avenue NW (Room 500)
Why:
Because you deserve to be safe in the city
How to Testify
If you wish to testify (and you should), email Ms. Aukima Benjamin, Staff Assistant to the Committee on Transportation and the Environment, at
abenjamin@dccouncil.us
(and cc
Advocacy@Waba.org
so we know you're coming!). Witnesses should bring eight copies of their written testimony and should submit a copy of their testimony electronically. You will have three minutes to speak. Not sure what to say?
Read through our talking points
to get you started. Talk about your experience on DC's streets. Keep it personal.
What do you think is unsafe about the city's roadways?
Have you been in a crash? Do you know someone who has been in a crash? What about near misses? What was that like? How did it make you feel?
What are some things that the city could do in your neighborhood on your commute that would make you safer?
If you can't make it,
 we still want to let council know your thoughts. Email Ms. Benjamin at the email address above and cc us by October 11, 2018.
This is your chance to be heard!
Together, we can move this city forward.