Some things we need to know about what's happening in DC.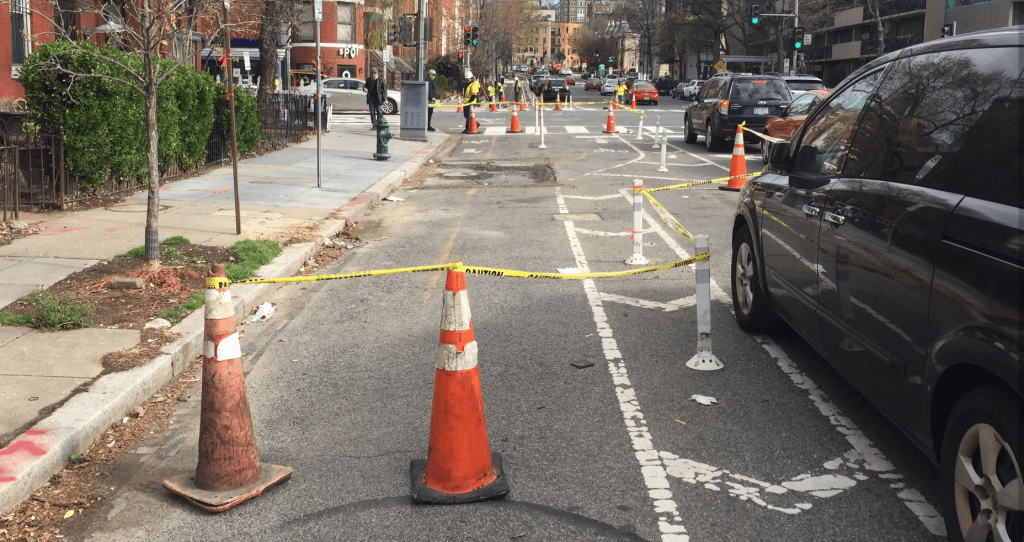 There have been a lot of new conversations in the past year about better bicycling in the District. Through a series of announcements, organizational restructuring, and some strategic hires, the District has shown a new level of commitment to ending traffic fatalities and building the environment necessary to make that happen.
But the job has just begun. In most neighborhoods, making streets truly safe requires changing the design of the street with concrete, new geometry, and more. Too many of those critical projects are chronically overdue and they need to get back on track to give the District a fighting chance at meeting its commitment.
So today, we sent a letter to Mayor Bowser, DDOT and every councilmember to request an expedited path forward for nine projects (there are many more, but we are starting with nine) and the H Street streetcar track flanges — the continued absence of which flies in the face of safety.
Stated simply, we need to build these projects. We need to build them now.
We look forward to the conversation with the new Vision Zero Director at DDOT and Council to make sure that these projects are completed.
There is a lot of work to do between now and getting to zero traffic fatalities, but building this infrastructure in 2019 will go a long way towards making the commitment a reality.
Stay tuned for more updates on these and many more projects we are tracking.
You can read the letter here.