Thank you for your generosity.
Together, this past December, hundreds of our neighbors stood up together and helped WABA surpass our goal: we raised almost $140,000 to help WABA start 2019 strong, ready to fight for safer streets, longer trails, and greener cities.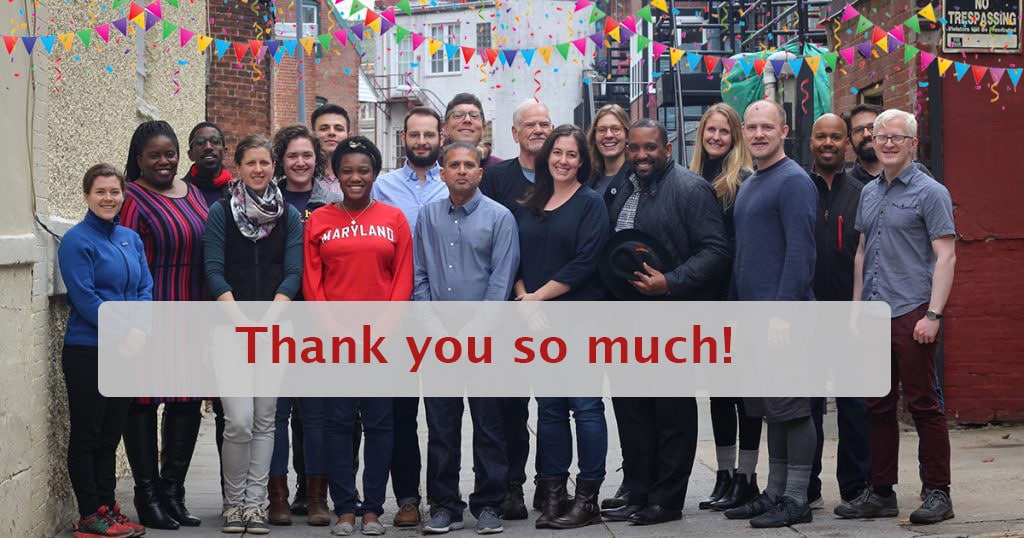 Thank you for being part of a movement that is here to upset the car-centric status quo that is unjust, unsafe, and unsustainable. In 2019, we're going to raise our collective voices and celebrate our communities on bikes. We'll be organizing for better infrastructure, teaching people to ride for the first time, facilitating supportive peer groups, giving people skills to ride confidently, and so much more. And we're so glad you're along for the ride. We are incredibly grateful for the financial support of those who make our work possible. If we can count you among them, thank you. If you haven't made a contribution yet, it's never too late at
waba.org/give
. And if you have questions about the impact of your donation or want to learn more, drop us a line at
development@test.waba.org
. We'll see you out there!