Bikes, Books and Brunch!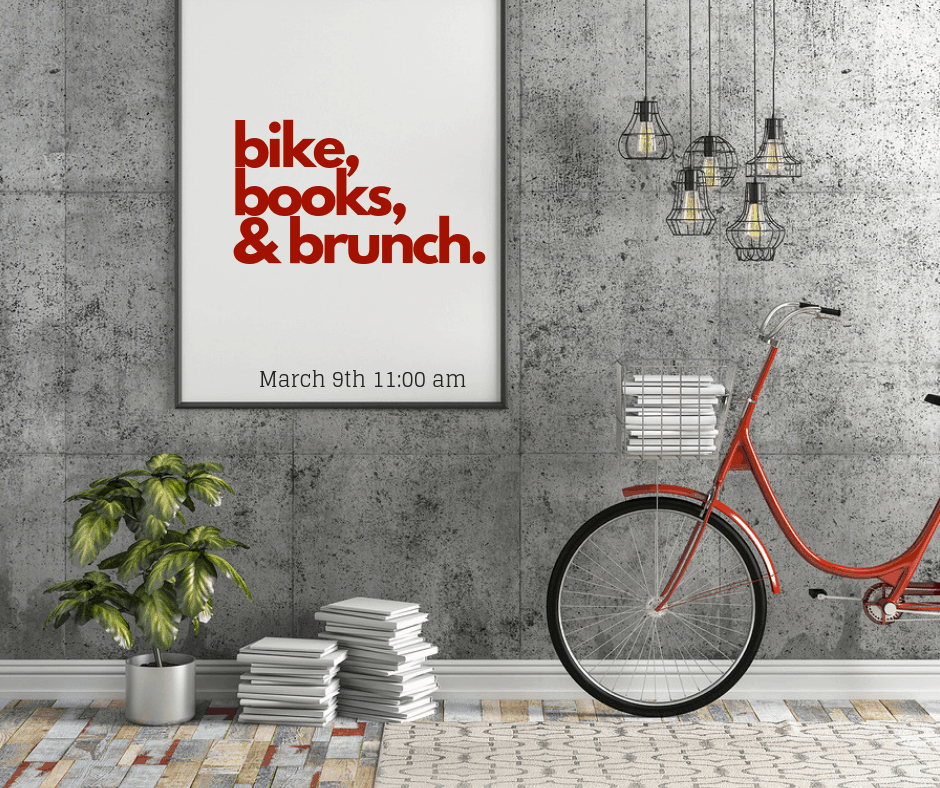 Bikes, Books and Brunch is back! For our first event this year, we'll be biking to Bellevue/William Lockridge Library in Ward 8 to read Michelle Obama's book, Becoming. This is a New York Times Best Seller from our former First Lady.
If you have seen or attended any of her events then you know how enlightening this book will be. I have heard nothing but great things about it! So let's bike and have brunch provided by MLK Deli while we discuss this amazing book.
We encourage you to get the book at your local library or bookstore. Alternatively, the book is available on Amazon.com or on Audible.com.

Ride Details:
When: March 9th at 11:00am
Where: We'll meet at the THEARC and ride over to the Bellevue Library.
This ride is free and about four miles, roundtrip! Please bring funds to get brunch.
Helmets are required. The ride will be rain or shine! If it rains and you don't want to ride, feel free to meet us at Bellevue Library for the book discussion and brunch.
Interested? Register for Bikes, Books and Brunch below! And be on the lookout for more dates to come.
Form not working? Register here.