Celebrating growth at the 2019 Bicyclists' Choice Awards
We held our fifth annual Bicyclists' Choice Awards event on Wednesday, February 13th at the Josephine Butler Parks Center.

It was humbling—so many people, working all over the region, are putting in hard work to make getting around this region better. That work couldn't be more important. We need a transportation system that makes people feel safe and empowered to get around by bike. We are so happy that we got the chance to recognize the people making it happen. Take a look through the slideshow below to see all of these everyday superheroes!
Community Advocate Award: Winner Monique Diop (right).

Rabble Rouser Award: Winners Rachel Maisler (left) and Matthew Sampson (not pictured).

Educator of the Year Award: Winner Jemar Rountree (right).

Biking for All Award: Winners Ty'on Jones (middle left) and Kori Johnson (middle right).

Heart and Soul Award: Winners Laura Montiel (right) and Cyrus Habib (middle).

Trail Champion Award: Winners Josephine Liu (left), Judd Isbell (right), and Casey Kane (not pictured).

Volunteer of the Year Award: Winners Terrie Chan (middle) and David Breisch (right).

Public Leadership Award: Winner Councilmember Charles Allen (right).

Best Improvement for Biking in DC: Winners Will Hansfield and Mike Goodno accepting on behalf of the K/Water Street protected bike lanes.

Best Improvement for Biking in Maryland: Winners Casey Anderson and David Anspacher accepting on behalf of the Montgomery County Bicycle Master Plan project.

Best Improvement for Biking in Virginia Award: Einar Olsen (right) and and Paul DeMaio (middle) accepting on behalf of project to put Capital Bikeshare stations on the Mount Vernon Trail.

Best Bike Shop Award: Winner Walker Wilkson accepting on behalf of the The Bike Rack.

Best Social Ride Award: DC Bike Party.
Our host, Christina Sturdivant Sani, a freelance journalist and DC native who has long covered transportation in the region, walked us through the evening that brought together 200 excited and passionate bicyclists, advocates, WABA supporters, and award winners to celebrate the amazing achievements made in 2018 to make bicycling better in our region.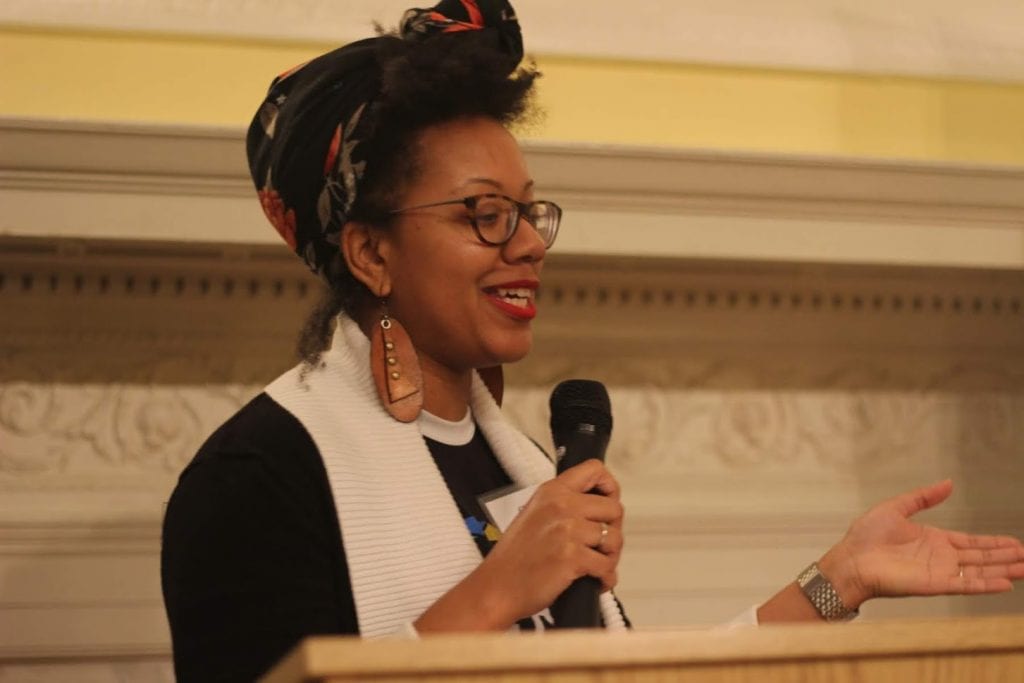 Thank you to everyone who came out to watch and support the awards show: the event could not have happened without you—your votes, your enthusiasm and encouragement, and your own hard work and support to make bicycling better in our region.

We also want to give a big thanks to our sponsors for the event: