Public Meeting for the WB&A Trail Bridge!
Do you know about the bridge across the Patuxent River that will connect the two pieces of the Washington, Baltimore and Annapolis (WB&A) Trail?
Well, it's going to be amazing. AND it's one step closer to reality!
Anne Arundel County's Department of Public Works (DPW) and the Department of Recreation & Parks will host a public meeting to discuss the WB&A Trail Bridge at Patuxent River Capital Project.
What: WB&A Trail Bridge Public Meeting (more info)
When: Wednesday, February 13, 6 pm
Where: Two Rivers Community Center/Clubhouse, 1425 Two Rivers Blvd, Odenton, MD 21113
Submit written comments: Email Dawn Thomas (rpthom00@aacounty.org)
The WB&A Trail has a gorgeous segment in Anne Arundel County, and an equally fantastic portion in Prince George's County. But the trail is cut apart by a significant barrier—the Patuxent River.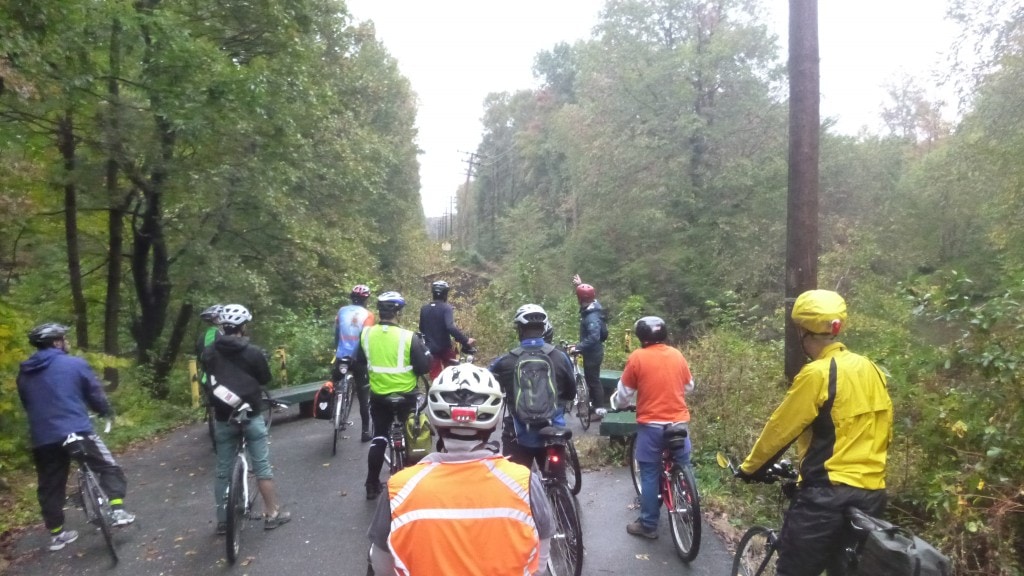 Last year, the project was awarded $4.7M, proving that the bridge was a priority for Maryland. The WB&A Trail has been a WABA priority for decades, and this funding commitment was an important win.
The trail bridge will be located south of Conway Road in Odenton and will connect the two trail segments. And it's not just about local connectivity—this link will be a component of national trails, like the East Coast Greenway and American Discovery Trail!