Arlington County has a new bike plan!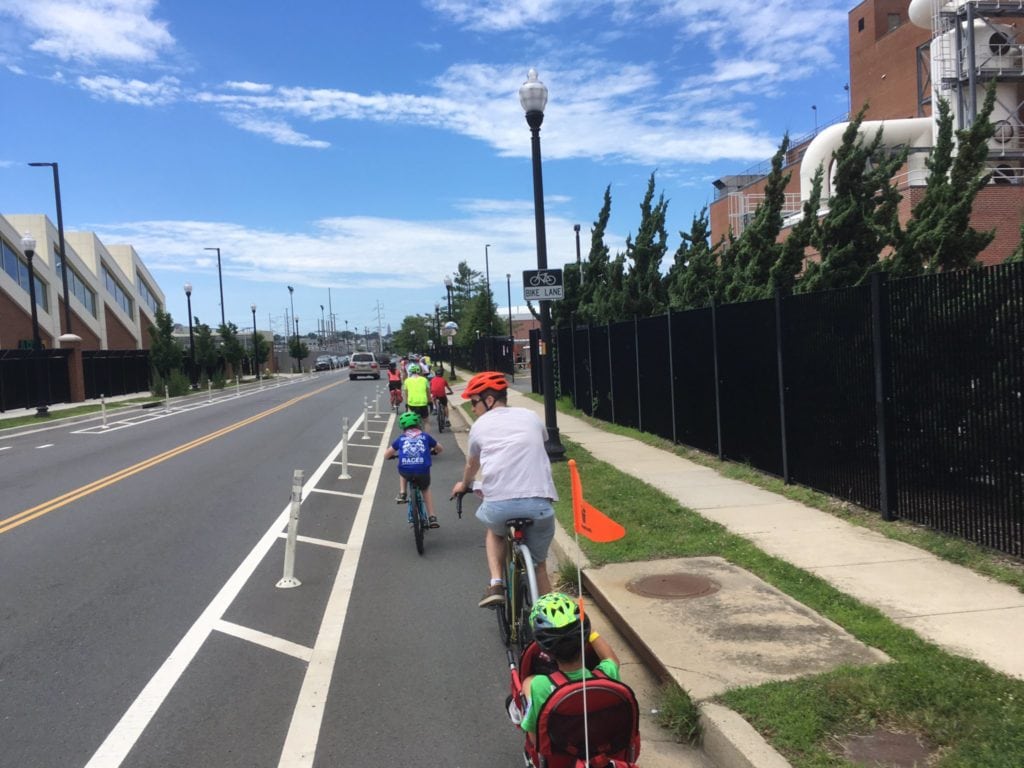 In April, the Arlington County Board adopted a new bicycle element for the Master Transportation Plan to support the growth of biking in the county. After two years of hard work, outreach, stakeholder input, and revision, the new plan sets out a much more ambitious, inclusive and low-stress bicycling vision for Arlington.
The plan is chock-full of new policies, goals and implementation actions. it prioritizes building a network of low-stress routes that bicyclists of all ages and abilities can enjoy. It identifies thirteen priority bicycle corridors which already form the backbone of bicycle transportation in the county and in many cases need improvements to be more inclusive and less stressful. And it provides some guidance, though not a mandate, to prioritize protected bike lane and trail improvements where they are needed most.
We are grateful for the hundreds of advocates who weighed in on the plan over the last two years, to the members of the working group who met monthly to shape the plan's priorities, and especially the staff and County Board for welcoming new ideas and a new vision for the County. Now, let's get each and every piece done.
You can review the new plan here and see the proposed network map here.