The countdown to your favorite bike ride is on.
This is a guest blog post from our friends at DC Bike Ride: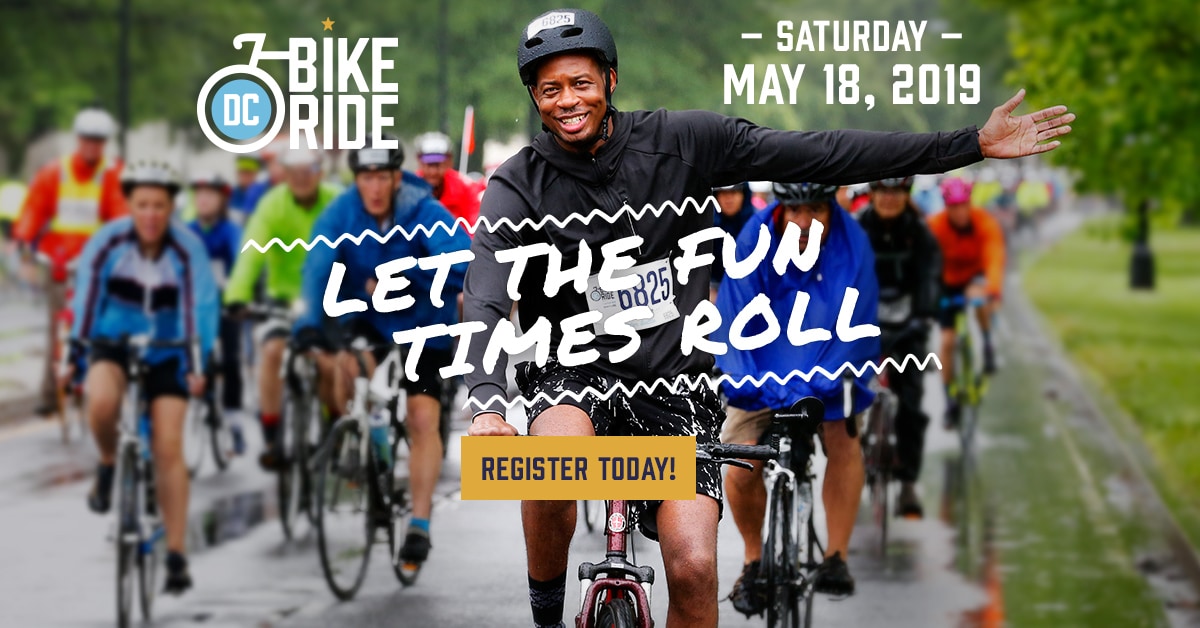 We are just a few weeks away from the 2019 DC Bike Ride: your one chance to celebrate life on two wheels in a 20-mile car-free course. Come experience DC Bike Ride as we look to feature the best sights, sounds, and flavors our nation's capital has to offer.
DC Bike Ride has a special offer for WABA supporters: $55 for 55 hours! Sign up in the next 55 hours, use the code WABA55 and get $10 off your standard registration. (Offer ends on April 17, at 10 PM EST).
DC Bike Ride is a fun, recreational ride, and the best opportunity to cruise through a car-free course full of flavor stations, musical acts and the beautiful views DC is known for. After the ride, we welcome everyone to the Finish Festival for free activities, fun, giveaways, and entertainment for all ages.

The Ride is also a great way to support WABA in its efforts to collaborate with local jurisdictions on substantial street safety changes. DC Bike Ride is proud to support WABA, and since 2016 has raised over $100,000.00 for street safety programs. So sign up today, and let the fun times roll.